DigiBC, in conjunction with the BC Ministry of Jobs, Trade and Technology, was delighted to welcome a delegation of Korean VR/AR developers, investors, and other stakeholders led by the Gyeonggi Content Agency to British Columbia last month. The delegation was one of the first outcomes of the three-year collaboration agreement between DigiBC and the Gyeonggi Content Agency signed in January 2018 when James Hursthouse accompanied Premier John Horgan to Korea as part of his mission to Asia. Advancing collaboration in digital media and technology is a key focus of the overall action plan between the two sister provinces.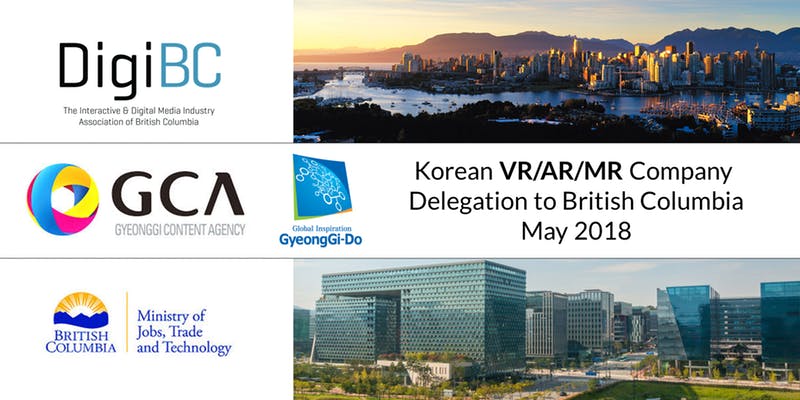 Gyeonggi Province, which can be thought of as the 'Greater Seoul Region', is home to many leading Korean games and mixed reality companies and this delegation is an exciting next step in our longer-term plans to encourage cooperation and investment between our regions. The aims of the delegation were to meet with local VR/AR companies looking for co-development, investment, and partnership opportunities, learn more about how British Columbia is emerging as a key MR development hub and an ideal location to be the gateway to the North American market for Korean companies, and promote other avenues of cooperation that exist between Gyeonggi and British Columbia, including international incubation opportunities in the heart of the Korean Games and MR industries for BC companies.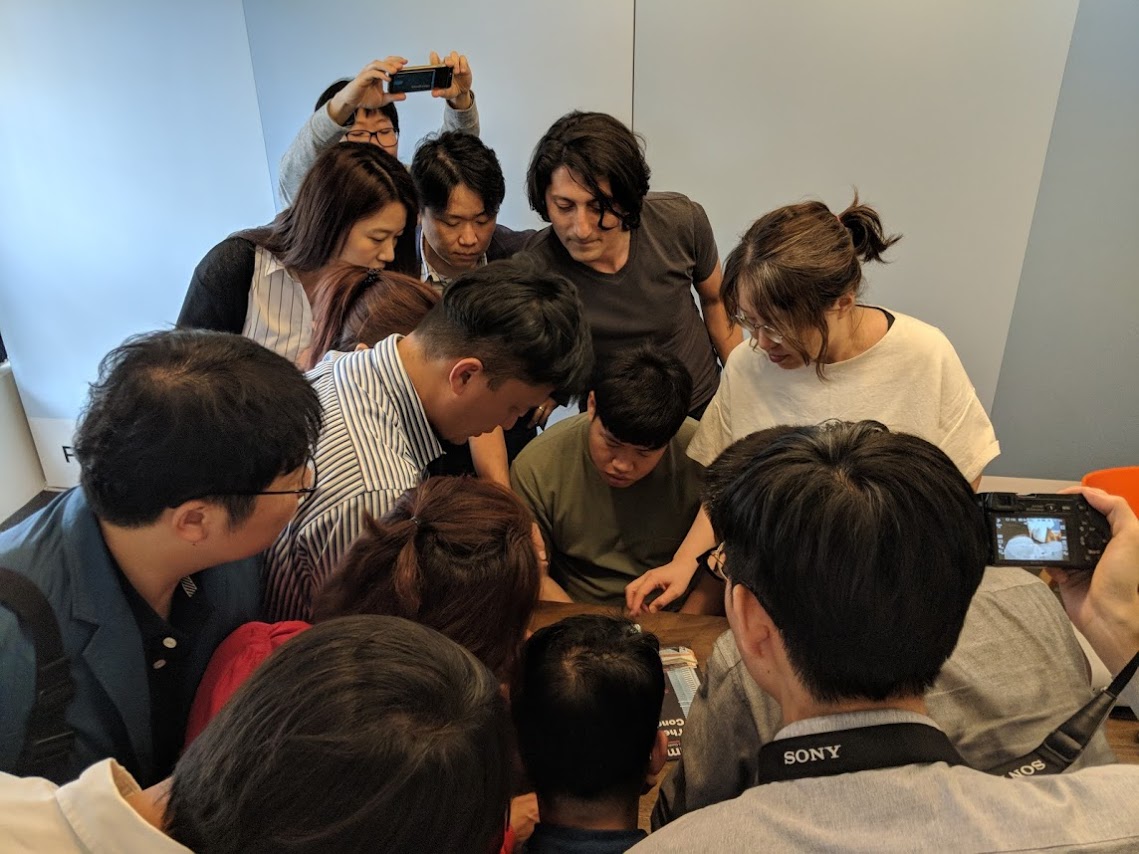 The delegation spent three days in British Columbia, beginning with a reception at Canada Place hosted by the BC Ministry of Jobs, Technology and Trade, attended by the Korean Consul General, Mr. Gunn Kim, Assistant Deputy Minister of JTT, Brian Krieger, and Executive Director of DigiBC, Brenda Bailey. Edo De Martin, Director of Microsoft Vancouver, gave a short presentation on why Microsoft has chosen BC to be one its main investment targets for its MRy business. Business in Vancouver covered the event and the resulting article can be viewed here - https://biv.com/article/2018/05/vancouvers-growing-vrar-tech-reputation-draws-interest-south-korea
T

he GCA and DigiBC hosted a showcase and reception event at the BC Tech Hub Cube on May 30 with around 100 VR/AR local developers and other stakeholders in attendance to meet the Korean companies.

On Thursday

, the delegation was able to visit three leading BC-based mixed reality studios; Finger Food Studios, Stambol Studios, and Eyexpo and were able to enjoy product demos, as well as presentations from sector leaders on their thoughts on the current and future environment for MR development, both at home and globally.
The delegation is the first in a series of events that are planned as part of the collaboration agreement, and demonstrates DigiBC's commitment to helping our member companies and the broader interactive community here in BC to benefit from relationships with companies in international markets, as well as helping grow BC's digital media sector by attracting overseas investment and partnerships to our region.