DigiBC's
Guide to Careers in the IDM Industry
The Interactive and Digital Media industry (IDM) in British Columbia employs over 16,000 people across video games, animation, visual effects, VR/AR/MR, and other innovative companies that employ a unique mix of both creative and technology-focused team members. Working in IDM can be a rewarding, fulfilling career path, whether you are technically minded, artistically gifted, or interested in business, marketing or other key management roles. Additionally, IDM pays well. For example, in the video game sector, the average employee earns over $84,000 per year, which is twice the provincial average. This page is for people, young and old, who might be thinking they'd like to explore a career in interactive and digital media. 
Getting Started with a Career in Creative Technology
Here are some great resources for you to explore if you're keen to understand what to do next towards a career in creative tech/IDM. If you know of any other resources, please send them to us for inclusion at team@digibc.org
Career Pathway Videos
Caitlin Yu
Head of Quality Assurance
Phoenix Labs
Burnaby, BC

Shannon Mason
Composer and Sound Designer
Vancouver, BC

Adrian Talens
Freelance Composer
Vancouver, BC

How Are Video Games Made?
Learn all about the video game making process
Virtual Studio Tour
Ever wonder what it's like to work at an animation studio in British Columbia? Well, you're in luck and we've got you sorted! Join us as we take you on a virtual tour of Atomic Cartoons and hear all about what life is like in the office and what types of careers are available in the world of animation.
Where can I learn to code?
Featured Programs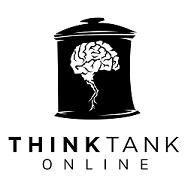 Think Tank Training Centre specializes in training students with the latest software, techniques, and technologies that cater to the needs of the film, television, and video game industries. Think Tank Online was officially launched in October 2017 and is touted as a training experience like no other. Students can receive the benefits of their full-time diploma program from the comfort of their own home, and it's a viable option for those who can't afford to move to Vancouver. There are many other advantages including a flexible schedule, customizable assignments, live classes, and not having to sit on a wait-list. Further details on the program can be found here.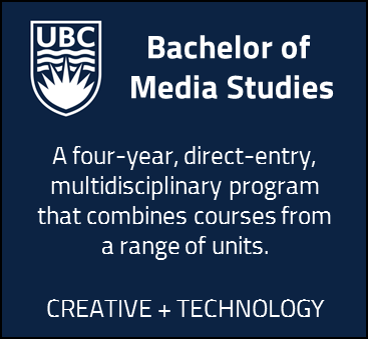 The Bachelor of Media Studies at UBC is an interdisciplinary, direct-entry program in the Faculty of Arts. Drawing on the curriculum from art history, visual art, computer science, critical media theory, creative writing, journalism, film studies, film production, and information studies, the BMS is a multidisciplinary program that combines theory, research, and hands-on application.
Students in the program graduate with cultural technology competencies for the knowledge economy, enabling them to work across many different sectors in a wide range of capacities. With competencies in theory, research, and application, the Bachelor of Media Studies program builds a foundation for a rewarding and dynamic academic or professionally-oriented career. For more information about the program, click here.