DigiBC's mission is to promote, support and accelerate the growth of British Columbia's interactive and
digital media industry to the benefit of current and future generations.
Our membership is comprised of companies from the video game / interactive, animation, visual effects, VR / MR / AR, and digital marketing sectors, along with technology enablers and service providers who work alongside our members to help grow the creative technology economy in the province. We seek to achieve our goals through
Advocacy & Policy Engagement, Growth Programs, Talent Programs, Events, and Member Benefit Initiatives.
Creative Industries Week 2018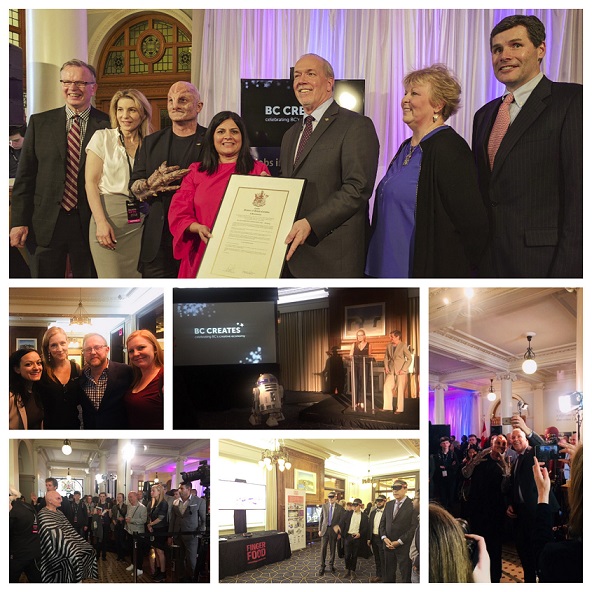 We had a great time in Victoria celebrating Creative Industries Week! Amazing job by Creative BC making this event happen and working continuously to promote and grow the creative sector. By the way, did you know there are 1,150 creative tech companies in BC that create apps, games and more for global audiences?
GCA Korean VR/AR Company Showcase & Reception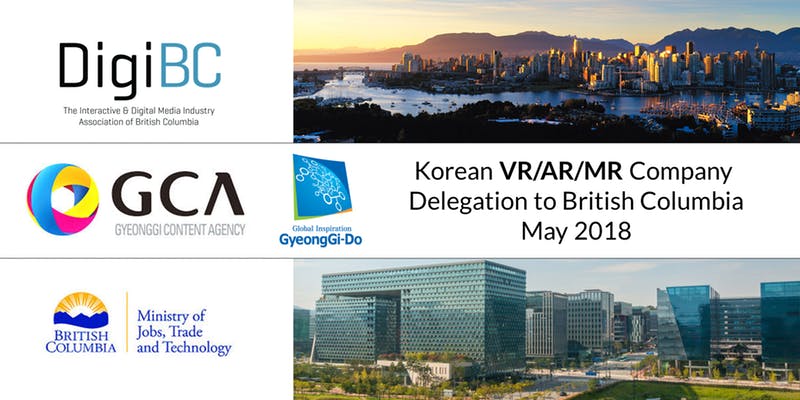 DigiBC, in conjunction with the BC Ministry of Jobs, Trade and Technology, is delighted to be welcoming a delegation of Korean VR/AR developers, investors, and other stakeholders led by the Gyeonggi Content Agency to British Columbia. More info and to register for your free ticket can be found here.
The May 'Two-Four' Networking Mixer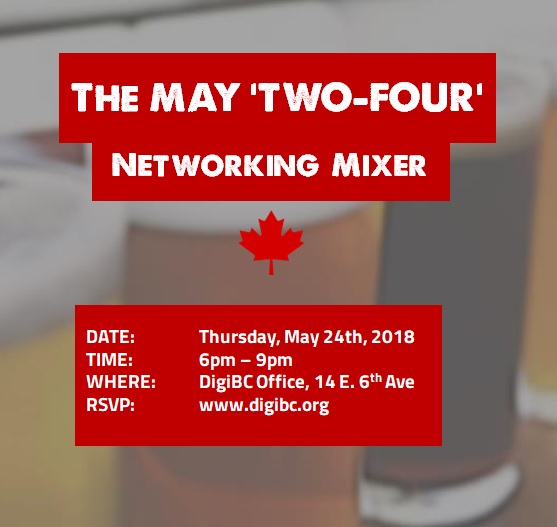 As part of our ongoing refocus and renewal of DigiBC, we are holding an informal networking party so that leaders and members from across our creative technology sector (animation, visual effects, video games, digital marketing, VR/AR/MR) can meet and get to know each other. We would love for you to join us! RSVP for your free ticket here.
What We Do
Our mission is to help ensure that IDM, as a cornerstone of the broader technology sector, grows and thrives in the province to the benefit of current and future generations. We are involved in ongoing discussions with the government regarding short and long-term policy development, and working with leaders in education to help shape the curriculum from kindergarten through post-secondary to help better equip BC students for fulfilling career in IDM. We are engaged with programs to help grow the number and strength of IDM programs in the province, and hold a series of networking and professional development events. Member companies and their employees can take advantage of an ever-increasing number of member benefit programs.