DigiBC's mission is to promote, support and accelerate the growth of British Columbia's interactive and
digital media industry to the benefit of current and future generations.
Our membership is comprised of companies from the video game/interactive, animation, visual effects, VR/MR/AR, and digital marketing sectors, along with technology enablers and service providers who work alongside our members to help grow the creative technology economy in the province. We seek to achieve our goals through
advocacy & policy engagement, growth programs, talent programs, events, and member benefit initiatives.
R/P/S Tournament + Mixer Recap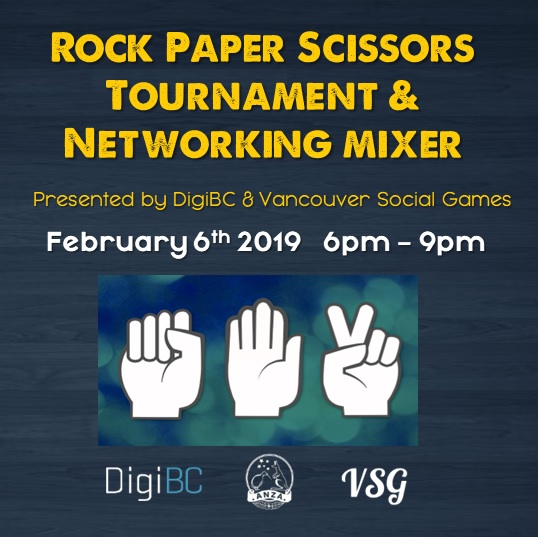 We had such a blast at the Rock, Paper, Scissors tournament + networking mixer on February 6. The Jolly Brain comedians, Scotty Patey & Joel Fortin, sure know how to host a show and keep the crowd engaged from start to finish. The combination of their backgrounds in improv, acting, and stand-up makes for a non-stop night of laughs and fun! Huge thanks again to our wonderful sponsors, East Side Games & Kabam, for helping make this event possible. We'd also like to thank the ANZA Club, Navas Lab Apparel, and East Side Games for donating some amazing prizes. Last but not least, congratulations to the tournament winner (who had his R/P/S strategy dialed in), Ryan Dunnison from Playful Fox Games! Click here to see some of the tournament in action!
New Westminster Innovation Week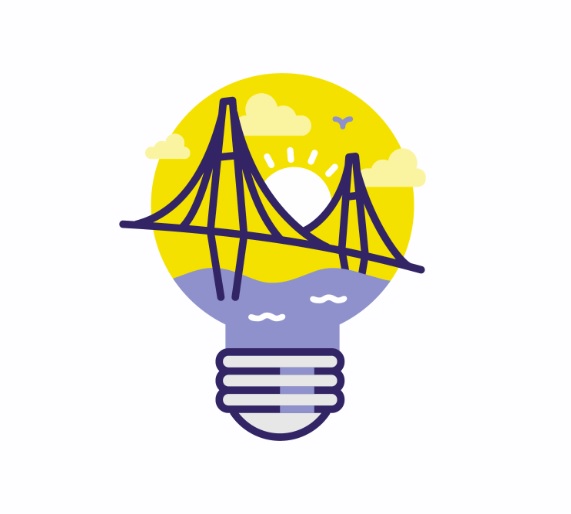 The third annual New Westminster Innovation Week is from March 2-8, 2019. It is a week of events, activities, learning opportunities, and more for people of all ages and backgrounds. NWIW works to advance the city's strategic initiatives and programs including the Intelligent City program, the IDEA Centre (Innovation, Discovery, Education, and Advancement), Master Transportation Plan, District Energy Program, Urban Solar Garden, and New Media Gallery by helping activate partnerships and collaborations. Come and see what it is all about! More info can be found here.
'State of the Union' Town Hall Recap
On January 24, DigiBC hosted a 'State of the Union' town hall event on the topic of the challenges, opportunities, and way forward with creating original wholly owned IP in BC. It was a fun and engaging night where members from the creative tech sector came together to hear about DigiBC's progress with government relations work, gain valuable insight from the panel and, of course, network with their peers. The event took place in the Donnelly Group's private hospitality suite and it was great to see folks connecting over the delicious food and libations that was provided throughout the night. Huge thanks to our generous sponsors (Truly Social Games, Demonware & Hyper Hippo), the Donnelly Group, and our wonderful panelists (Prem Gill, Jamie Cheng, Rick Mischel& Matt Toner). We can't thank them enough! Click here to read more.
What We Do
Our mission is to help ensure that IDM, as a cornerstone of the broader technology sector, grows and thrives in the province to the benefit of current and future generations. We are involved in ongoing discussions with the government regarding short and long-term policy development, and working with leaders in education to help shape the curriculum from kindergarten through post-secondary to help better equip BC students for fulfilling a career in IDM. We are engaged with programs to help grow the number and strength of IDM programs in the province, and hold a series of networking and professional development events. Member companies and their employees can take advantage of an ever-increasing number of member benefit programs.