DigiBC's mission is to promote, support and accelerate the growth of British Columbia's interactive and
digital media industry to the benefit of current and future generations.
Our membership is comprised of companies from the video game / interactive, animation, visual effects, VR / MR / AR, and digital marketing sectors, along with technology enablers and service providers who work alongside our members to help grow the creative technology economy in the province. We seek to achieve our goals through
Advocacy & Policy Engagement, Growth Programs, Talent Programs, Events, and Member Benefit Initiatives.
Beer, Blues & Bingo Part II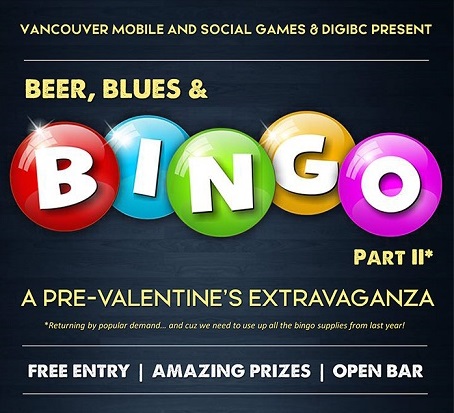 DigiBC and Vancouver Social Games (VSG) are kicking off 2018 with the return of Beer, Blues & Bingo on February 6 at the Portside Pub. There will be free entry, along with an open bar and food provided. Doors open at 6pm , bingo kicks off at 7pm with a game every half an hour, and things wrap up at 9pm. More importantly, food and an open bar will be provided. As luck would have it, Portside has just about the best selection of beers and beverages that you could possibly desire! Of course, none of this would be possible without the support of our fabulous event sponsor, Kabam. Get ready for a fantastic night full of networking, prizes, and fun... this ain't your granny's bingo. We hope to see you there! RSVP HERE
The Learning Partnership Survey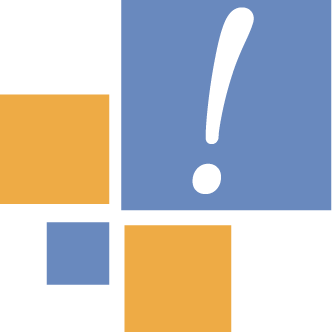 The Learning Partnership is a national non-profit organization dedicated to championing a strong public education system in Canada. They are currently conducting a survey to collect experiences and perspectives from working professionals who use coding during their daily job activities. If this sounds like you and you'd like to help out, then please click on the link below to fill out the survey. It will take about 15-20 minutes, the data is confidential and anonymous, and response data will be deleted after the final report is complete.
TLP Coding Survey Link
MDM Charity Poker Event 2017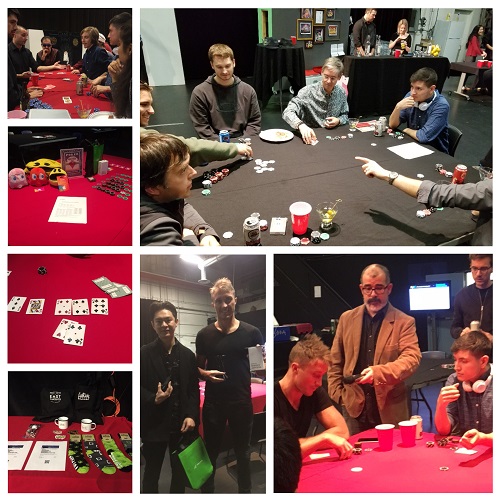 The Centre for Digital Media has been hosting their annual charity poker event for 10 years now and last Wednesday (Nov 29) was yet another successful night. We'd like to thank our generous sponsors (AMPD, AnnexPro, Bandai Namco, East Side Games, EA Vancouver, Red Truck Beer, Tailored Spirits, and Telus), as well as congratulate the two finalists who battled it out in the final head to head. MDM alumni, John O'Keane, was the runner-up and DigiBC member, Aaron Mak from Spieltrieb Entertainment, took top honours. The event was put on to help support the Vancouver Food Bank and the CDM virtual food drive donation page is still up and running. They are hoping to break the $2500 mark, so there's still time to make a contribution to this great cause! Donate Here
 
What We Do
Our mission is to help ensure that IDM, as a cornerstone of the broader technology sector, grows and thrives in the province to the benefit of current and future generations. We are involved in ongoing discussions with the government regarding short and long-term policy development, and working with leaders in education to help shape the curriculum from kindergarten through post-secondary to help better equip BC students for fulfilling career in IDM. We are engaged with programs to help grow the number and strength of IDM programs in the province, and hold a series of networking and professional development events. Member companies and their employees can take advantage of an ever-increasing number of member benefit programs.