DigiBC's mission is to promote, support and accelerate the growth of British Columbia's interactive and
digital media industry to the benefit of current and future generations.
Our membership is comprised of companies from the video game/interactive, animation, visual effects, and VR/MR/AR sectors, along with technology enablers and service providers who work alongside our members to help grow the creative technology economy in the province. We seek to achieve our goals through
advocacy & policy engagement, growth programs, talent programs, events, and member benefit initiatives.
DigiBC Inclusive Leadership Training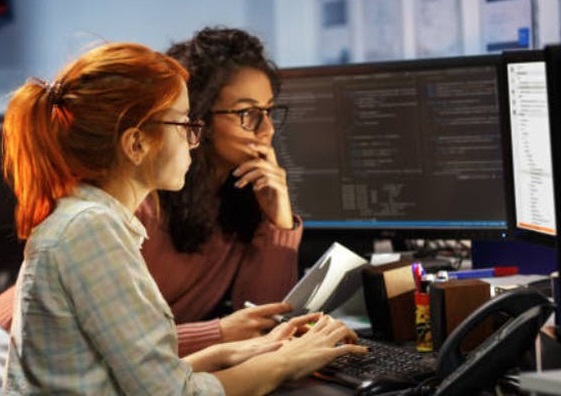 As part of DigiBC's Diversity & Inclusion Strategy for the creative tech sector in BC, Leadership Equity, Diversity and Inclusion Training is being offered to leadership across the digital media sector, in conjunction with Women in Animation (WIA) and Women in Games Vancouver (WIG'eh). Half-day sessions are available to digital media leaders on April 4, 6 or 13. The three-hour sessions will be facilitated by Alden E. Habacon, one of the country's leading diversity and inclusion strategists and facilitators. This training is free for DigiBC Members, WIA members, and Animation & VFX Alliance of BC members (NOTE - if your studio is a member, you are a member!). For non-members, a $250 invoice will be issued. Further details and to book your spot can be found here.
DigiMusic 2019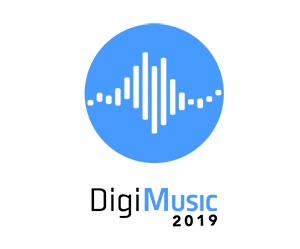 DigiBC, the Interactive and Digital Media Industry Association of British Columbia, is pleased to announce DigiMusic 2019, a province-wide music composition activity for high school students. Created in conjunction with music education specialists, DigiMusic is designed to provide students, educators, and parents with a glimpse of what it's like to work in BC's thriving creative technology sector, which offers a range of fulfilling, well-paid career opportunities for people with a diverse range of skill-sets and backgrounds. DigiMusic asks students to compose an original score for a short video game or animated movie clip provided by some of BC's leading studios. Curriculum support materials to help guide students and teachers through the process are available. The DigiMusic contest runs from April 2-30. Winning compositions will receive prizes for schools and composers, and the winning groups of students will be invited for a tour of a video game studio in early June. Please find the materials and full contest details on our website: www.digibc.org/digimusic
DigiBC Financing Deconstructed Panel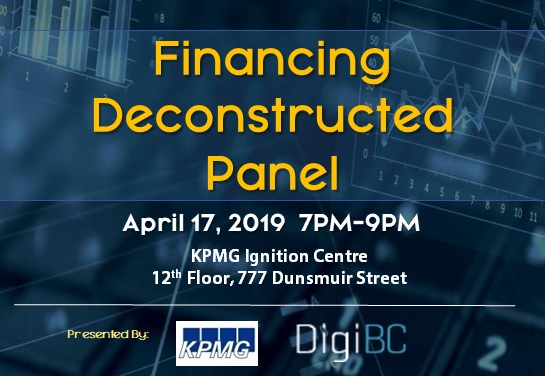 DigiBC was asked by our members to create an event on the topic of financing. We listened and have put together a fantastic panel that includes speakers from KPMG, and RBC Knowledge-Based Industries, Espresso Capital, Canada Media Fund, Export Development Canada.
The event will be held at the KPMG Ignition Centre in downtown Vancouver and will host members from across the creative tech sector (video games, animation, VFX & AR/VR). If you're looking to hear from and interact with important players in the technology and media finance world then this event is for you! Space is limited, so RSVP now to secure your spot!
Registration link >> http://bit.ly/2Uix1MR
What We Do
Our mission is to help ensure that IDM, as a cornerstone of the broader technology sector, grows and thrives in the province to the benefit of current and future generations. We are involved in ongoing discussions with the government regarding short and long-term policy development, and working with leaders in education to help shape the curriculum from kindergarten through post-secondary to help better equip BC students for fulfilling a career in IDM. We are engaged with programs to help grow the number and strength of IDM programs in the province, and hold a series of networking and professional development events. Member companies and their employees can take advantage of an ever-increasing number of member benefit programs.