DigiBC's mission is to promote, support and accelerate the growth of British Columbia's interactive and
digital media industry to the benefit of current and future generations.
Our membership is comprised of companies from the video game/interactive, animation, visual effects, VR/MR/AR, and digital marketing sectors, along with technology enablers and service providers who work alongside our members to help grow the creative technology economy in the province. We seek to achieve our goals through
advocacy & policy engagement, growth programs, talent programs, events, and member benefit initiatives.
The Generator: Call For Applications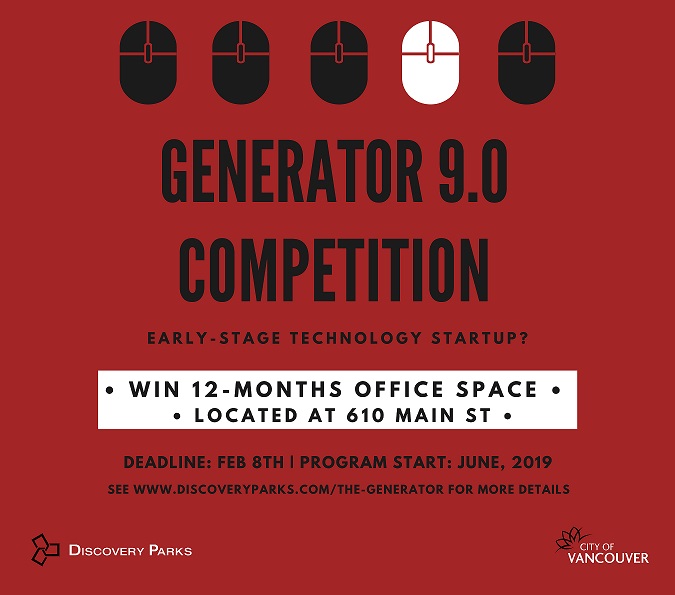 Are you a tech startup company in need of professional office space? The Generator competition awards free furnished office space for 12 months to startups deemed most-likely to succeed and grow. The Generator is a 5,000 square-foot office space available to technology startups on a competitive basis. An initiative developed between Discovery Parks and the City of Vancouver in 2011, The Generator enables startup companies to focus solely on their businesses which, in turn, results in increased job growth, investment, and revenue. With access to mentors and programming provided by Discovery Parks, BC TECH and LifeSciences BC, the companies also have support available to thrive and grow. Further details can be found here.
News From Kabam Vancouver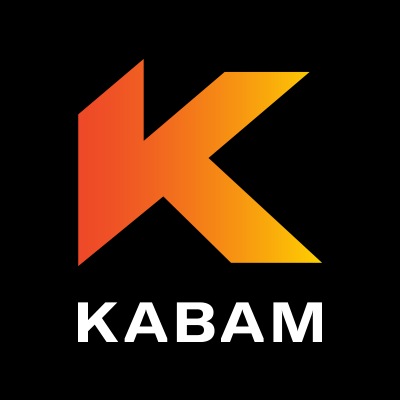 Kabam's big boom in Vancouver's video game sector. The rapidly growing studio is starting off 2019 with a fresh rebranding and plans to move into an office space that spans across seven floors at a new downtown tower. Read the full article here.

DigiBC 'State of the Union' Town Hall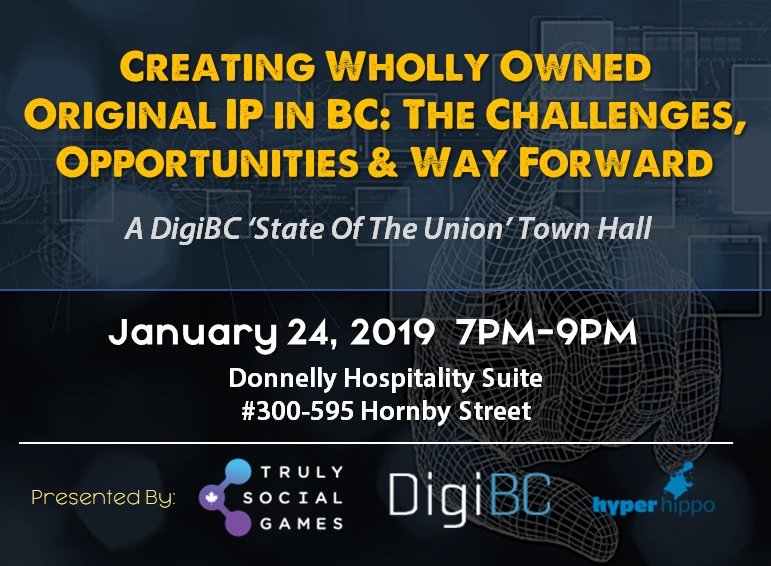 Work-for-hire forever? Or original IP generators? Can BC make the switch? Attend our upcoming event and share your thoughts and questions with our panelists. We will be discussing the challenges, opportunities, and way forward with the creation of wholly owned original IP in British Columbia. This is currently an important and hot topic that is resonating with many across our sector. There will be free entry, along with food and libations provided... so come join us for a fantastic night full of engaging discussion, beer, burgers, networking and fun! Click here for further details and to RSVP.
What We Do
Our mission is to help ensure that IDM, as a cornerstone of the broader technology sector, grows and thrives in the province to the benefit of current and future generations. We are involved in ongoing discussions with the government regarding short and long-term policy development, and working with leaders in education to help shape the curriculum from kindergarten through post-secondary to help better equip BC students for fulfilling a career in IDM. We are engaged with programs to help grow the number and strength of IDM programs in the province, and hold a series of networking and professional development events. Member companies and their employees can take advantage of an ever-increasing number of member benefit programs.