DigiBC's mission is to promote, support and accelerate the growth of British Columbia's interactive and
digital media industry to the benefit of current and future generations.
Our membership is comprised of companies from the video game/interactive, animation, visual effects, and VR/MR/AR sectors, along with technology enablers and service providers who work alongside our members to help grow the creative technology economy in the province. We seek to achieve our goals through
advocacy & policy engagement, growth programs, talent programs, events, and member benefit initiatives.
DigiBC F*ckup Nights vol. 4 Recap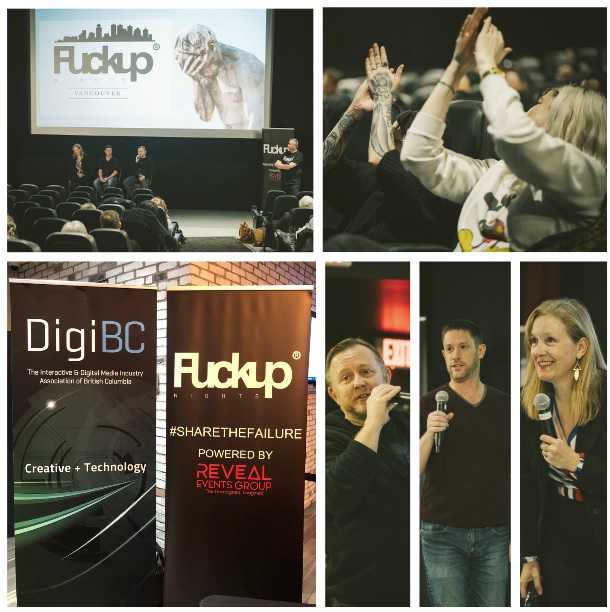 We had a great time last night at our first event of the year, DigiBC F*ckup Nights vol. 4! Huge thanks to our wonderful speakers, James Hursthouse (CSO, AMPD Technologies), Brenda Bailey (Executive Director, DigiBC) and Ed Douglas (Filmmaker & Video Game Developer) for each sharing a fascinating story of professional failure. It was an engaging night with a supportive crowd that got to hear about the challenges our 'F*ckUppers' faced and how they dealt with adversity. The goal was to learn from each other's mistakes while supporting entrepreneurial growth... and it seems that people walked away with just that. We'd also like to thank David Doyle (Reveal Events Group) for moderating the event, Cineplex Fifth Avenue Cinemas for sponsoring the venue, and Melissa Dex Guzman for the fantastic photos. Read more >>
AdVenture Capitalist Celebrates 5 Years!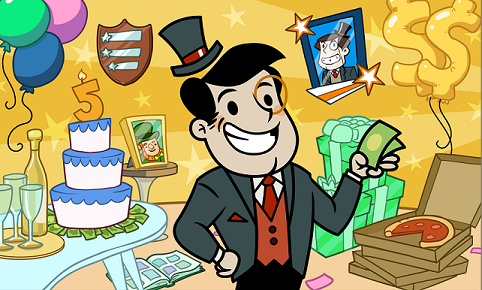 Congratulations to Hyper Hippo Games on the five year celebration of their self-published hit game, AdVenture Capitalist. Still going strong, it has been played by more than 50 million aspiring capitalists around the world since its mobile release in 2015. The quirky humour and engaging gameplay are the driving forces behind a steady day 1 retention rate of 60% and a 4.7-star App Store rating. To mark the anniversary and say a huge thank you to fans worldwide, Hyper Hippo is launching a new collectible system and a limited time 'All-Star' event starting February 6th on iOS and Android. Learn more >>
SPARK FX 2020 (February 14-16)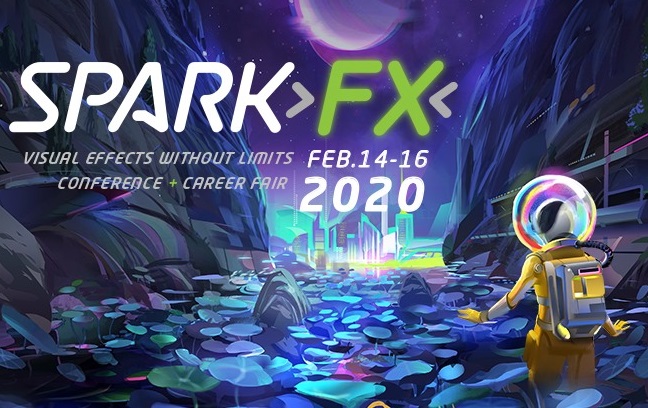 Spark FX is Vancouver's festival dedicated to opening the doors to the invisible and the magical visuals, that inspire wonder and tell incredible stories that captivate the entertainment industry. Get a front row seat to discussions and talks on how VFX has advanced in the last year, and use this opportunity to connect to your community, and mingle with like-minded creatives.  Vancouver has been at the epicentre of groundbreaking VFX work for many years, and 2019 has topped all the others. Speakers from all corners of the globe will be discussing their work on some of the most innovative and impactful VFX of the last year within TV, Games, and Movies. The Spark FX Career Fair is free to attend, giving VFX pros and students alike the chance to directly connect to local and international VFX studios, pushing the industry further ahead. Take the opportunity to make a great first impression, in-person, off the page and away from the internet, and find out the latest on production hiring needs for the world's greatest shows. Further info >>
What We Do
Our mission is to help ensure that IDM, as a cornerstone of the broader technology sector, grows and thrives in the province for the benefit of current and future generations. We are involved in ongoing discussions with the government regarding short and long-term policy development, and working with leaders in education to help shape the curriculum from kindergarten through post-secondary to help better equip BC students for fulfilling a career in IDM. We are engaged with programs to help grow the number and strength of IDM programs in the province, and hold a series of networking and professional development events. Member companies and their employees can take advantage of an ever-increasing number of member benefit programs.