About DigiBC
DigiBC - The Interactive & Digital Media Industry Association of British Columbia - is a member-supported, non-profit organization, based in Vancouver, BC Canada. We were incorporated in 2010 and have previous history under the two banners of the Wireless Information Network (WIN) and New Media BC. We represent the creative tech sector which is made up of the video games and interactive, visual effects, animation, and digital creative and marketing industries.
Our members include world-class companies such as EA (Electronic Arts), Sony Imageworks, Animal Logic, Microsoft, Capcom, Relic Entertainment, DMCL, CBRE and many others.
Our member companies have at least one thing in common - a balanced mix of creative and tech roles across their employee base. They combine amazing creative and cutting-edge technology to create fantastic worlds, stories and experiences for audiences around the world. These innovative products include video gaming for PC, mobile and VR platforms, animation and VFX, digital marketing in all of its forms, web development and online marketing agencies. 
Collectively, BC has over 600 digital media companies, which employ over 16,000 people and generate $2.3 billion in annual sales – making us one of the most significant contributors to British Columbia's economic well-being.
MISSION STATEMENT & VISION:  Our mission is to ensure that Interactive and Digital Media (IDM), as a cornerstone of the broader technology ecosystem, grows and thrives in the province for the benefit of current and future generations. Our vision is to make BC the world's leading centre for Interactive and Digital Media.
 
Here's How We Can Help You: 
Get Connected: Networking, business development, special interest, awards, shaping public policy and much more! Meet industry leaders, decision-makers, and peers. Get exposure and potential customers, suppliers, and investors. Find your next CEO, VO, or Director.
Access & Promote: Let us profile your company on our home page, social media channels, monthly newsletter and have access to our Membership Directory. Special sponsorship opportunities also exist at our numerous industry events.
Academic Involvement: We are engaged with academic institutions all over BC who specialize in digital media. Partner with universities for educational programs, new technologies, upcoming talent, R&D partnerships. 
Public Policy: Digital media is the least funded industry in BC. We need your help and support to actively work on improving government recognition of our industry. Our conversations with provincial government are ongoing and producing results. 
Promotion: DigiBC wants to promote your services, ideas, comments, relationships, products, and events through to our 2,000+ subscriber directory, Twitter, Facebook, Instagram, newsletter, and website.
2018-19 Board of Directors (Alphabetical Order)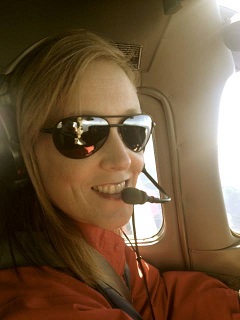 Brenda Bailey, Executive Director, DigiBC
Brenda is a seasoned video game executive with significant experience in the not-for-profit sector. Her first studio, Deep Fried Entertainment, created titles for the recently launched PSP and DS. Her second studio, Silicon Sisters Interactive, focused on creating high-quality games for women and girls on iOS and Android devices. Brenda was most recently ED of Big Sisters of BC Lower Mainland, where she worked to introduce more girls to the tech sector. She has degrees in political science and social work, and extensive studies in both business and law. Bailey is excited for the opportunity to draw on her varied background to provide leadership and vision to the growing creative tech industry, supporting games, animation, VFX and digital marketing while working to ensure a strong future for these sectors in BC.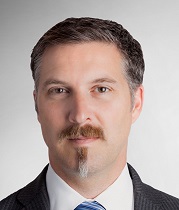 Karam is a partner at Fasken Martineau, a leading international business law and litigation firm with eight offices around the world. He practices in the corporate/commercial group where he focuses on information technology, online services, emerging technology, and intellectual property. He advises global and regional clients on the strategic, legal and commercial aspects of acquiring, transferring and developing technology, and is also involved in the related issues around cybersecurity, privacy, and confidentiality.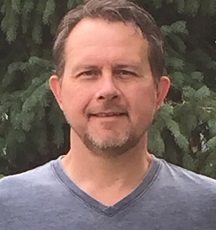 Tim Bennison, Seasoned Video Game Executive, Independent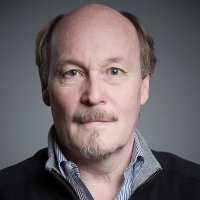 Lance Davis has extensive experience in the British Columbia local technology industry. Over the last 20 years, he has focused on the video game and interactive technologies sector. He has experience with the Scientific Research and Experimental Development Tax Incentive program (SR&ED), BC Interactive Digital Media Tax Credits (IDMTC), Canada Media Fund (CMF) and Industrial Research Assistance Program (IRAP). He has worked diligently with local, provincial and federal organizations to bring attention to the tech and gaming sector.
Coupled with extensive administrative, financial management and banking experience, Lance has held the positions of Director and Chief Financial Officer for Slant Six Games, provided Virtual CFO services for Relic Entertainment, Radical Entertainment, Totally Hip Software, Granville Entertainment Group, and Barking Dog Studios.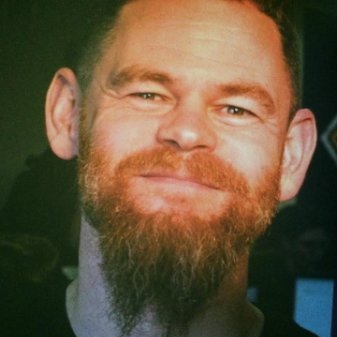 Eric is the CEO of Codename Entertainment. Previously, he was the CEO and co-founder of PureEdge Solutions. PureEdge had 5 million users when it was acquired by IBM. Eric was an Executive-In-Residence at UVic and the President of the Premier's Technology Council. Eric has served on boards including Archipelago Marine Research (Chair), VIATeC (Chair), and the Greater Victoria Coalition to End Homelessness (co-chair with Mayor Fortin).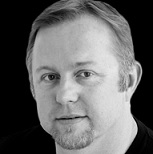 James Hursthouse, President, Greenstone Initiatives
James is a seasoned interactive and game technology entrepreneur, currently consulting with a number of companies and organizations while plotting another attempt at world domination. A UK national, now living in Vancouver, he previously spent 15 years in Japan and is fluent in Japanese. James has built an extensive network of contacts in the global online game development, publishing, and technology sectors. Until recently, James was CEO of Roadhouse Interactive, an independent game company focusing on mobile free-to-play games and VR.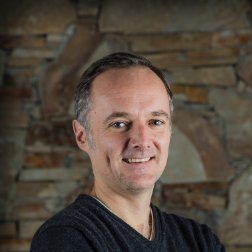 Jonathan Lutz, VP, Strategy & Finance, Electronic Arts // Board Chair, DigiBC
Jon Lutz was born in London, England and attended Cambridge University where he graduated with a Master's degree in Natural Sciences. The first two years of his career were at Proctor & Gamble in the European Health and Beauty Care division. Jon joined Electronic Arts Europe in 1998, the perfect fit for him as a video game enthusiast.
During his career at Electronic Arts, Jon has been based in London UK, Redwood Shores CA, Los Angeles CA and most recently Vancouver. Since moving here in 2006 Jon has held roles as VP, CFO, EA Canada; VP, CFO, EA SPORTS; VP, CFO, EA Labels Worldwide, and most recently assumed the role as VP, Financial Planning & Strategy.
Jon is the founder and Chairman of the Board for CANADA SCORES Vancouver, a not-for-profit organization that combines soccer, poetry, and service learning for at-risk children in the Lower Mainland.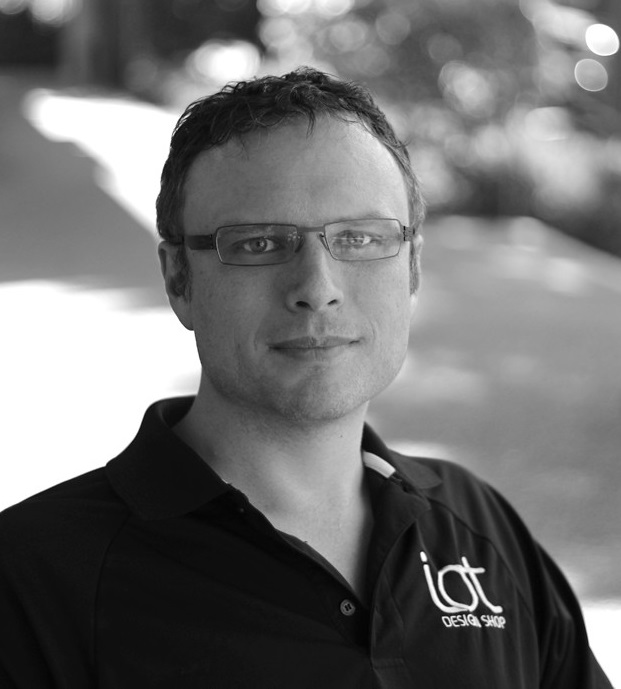 Ryan is the rocket fuel for Finger Food Studios' technical engine. His strategic planning and development expertise brings immeasurable value to new business and day-to-day management of the company. Under his leadership as CEO, Finger Food has seen tremendous growth and has been catapulted from a basement startup to a full-service multi multi-million company with 90 employees and a global customer base.
Before joining Finger Food Studios, Ryan was Sr. Director of Business Development at Flashman Studios based out of San Francisco. While there he provided strategic consulting and business development services for video game companies all around the world.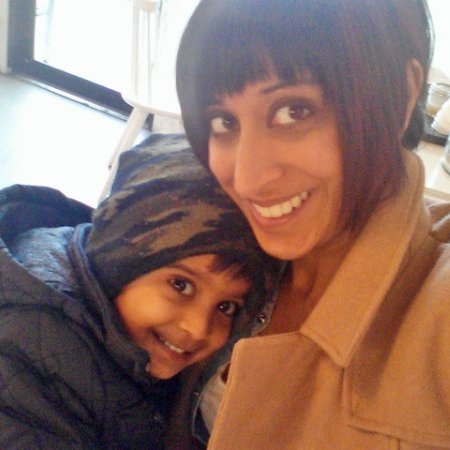 Karen Randhawa, Community Relations Manager, Microsoft
Karen works at the new Microsoft Canada Excellence Centre (MCEC) in downtown Vancouver, a state of the art facility for innovation, software development, and training. Previous to her latest role, she served as the Staffing Consultant for Microsoft's Xbox Entertainment Studios and their Devices & Studios Division. Karen has also worked in recruitment for other major North American entertainment companies such as Fox Mobile Entertainment and Vivendi Games.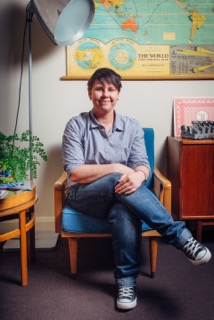 Sharon Taylor, Group Chief Operating Officer, Animal Logic
Sharon Taylor joined Animal Logic in 2005 starting her career working on a number of feature film projects in a production accounting role.  In 2014, Sharon moved into the role of Group Head of Production, with projects such as The LEGO Batman Movie, The LEGO Ninjago Movie and a number of VFX projects all benefiting from her guidance and insight. 
In 2015, Animal Logic expanded its long-established animation production relationship with Warner Bros signing a three-picture deal to produce The LEGO Movie Sequel and two yet to be named animated features out of Canada.  With the recent opening of Animal Logic's Vancouver studio, Sharon moved into the role of Executive Vice President and General Manager managing the overall operations of the studio.  The studio is currently in production on The LEGO Movie Sequel due for release in 2019.

Shawn Walsh, Visual Effects Executive Producer & General Manager, Image Engine
In his role at Image Engine, Shawn leads all aspects of his team's work on major Hollywood productions including Deadpool, Jurassic World, San Andreas, and Chappie. Shawn is also responsible for new business development, industry liaising, creative direction and Image Engine's marketing and promotional efforts. Previous to his tenure at Image Engine, Shawn worked at Vancouver's Radical Entertainment and Mainframe Entertainment.
FanTrust Entertainment Strategies president Catherine Warren is a management consultant to the broadcast, distribution and digital media content and tech industries. Her business helps global clients captivate audiences, build revenues, secure financing, grow through M&A and capitalize on innovation. Catherine is a longstanding board member of the Bell Fund, Canada's largest private fund for convergence broadcasting with $170M invested to date.
Prior to founding FanTrust, Catherine was the Chief Operating Officer of a broadcast software company that she and fellow senior managers established and took public on the Nasdaq, growing it to a $300 million market cap. She has a degree in physics and a masters from the Columbia Graduate School of Journalism, where she did her thesis at MIT on the emergence of the Media Lab.