It's been a very busy few months here at AMPD Technologies and we appreciate DigiBC's offer of this opportunity to update our friends and colleagues across the digital media industry on what's been happening.



After a rather intense summer of preparation, AMPD went public on the Canadian Securities Exchange (CSE) on October 24th, 2019 with the ticker symbol AMPD, and the Frankfurt Stock Exchange on November 4th, 2019 under the ticker, 2Q0. CEO, Anthony Brown traveled to Toronto to ring the opening bell at the CSE on November 28th in the company of a number of investors, customers and other stakeholders. It's been an exciting, stimulating, and sometimes challenging few months as the organization gets to grips with the additional operational components of being public, but ultimately we continue to be confident that the public market is an appropriate funding framework for AMPD.

As a little bit of background for those not familiar with AMPD Technologies, the company was founded by digital media infrastructure and content veterans with the goal of developing the next generation of computing infrastructure with state-of-the-art, high-performance computing solutions hosted 'at the edge' in sustainable urban data centres. Current cloud infrastructure has many shortcomings when it comes to hosting latency sensitive applications such as multiplayer video games, next-generation digital media production, and big data analysis and visualization. AMPD is 'rethinking the Internet' with a singular mission to reduce latency and improve performance. We're building a network of distributed AMPD HPC Data Centres within urban environments to properly support low-latency applications in an environmentally conscious way. Systems inside the data centres repurpose heat and potable water for use in the surrounding environment, turning waste into valuable assets.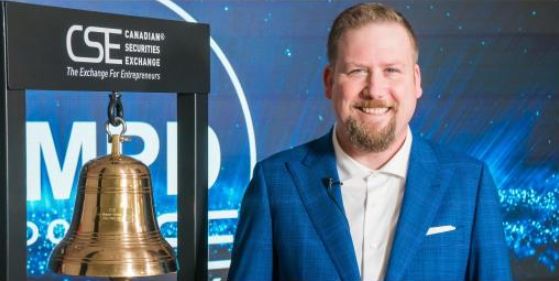 Despite the best efforts of 'Snowmageddon' to thwart us, our first urban data centre, AMPD DC1, was officially opened last month, with over a hundred leaders from the digital media sector in BC braving the weather to join us at our launch party on January 16th. DC1 is now fully operational and, due to better-than-expected demand for DC1, plans for a second data centre, DC2, have been accelerated. As we announced back in December, DC1 is home to the initial implementation of the AMPD Remote Render Service, which employs the latest AMD EPYC 7742 processors for unprecedented speed and performance. We were also pleased to announce that one of the first major customers to begin utilizing the service is Bardel Entertainment, who are using the platform to render content for shows including the popular Rick and Morty for Adult Swim / Cartoon Network, and a new Magic: The Gathering animated television show for Netflix.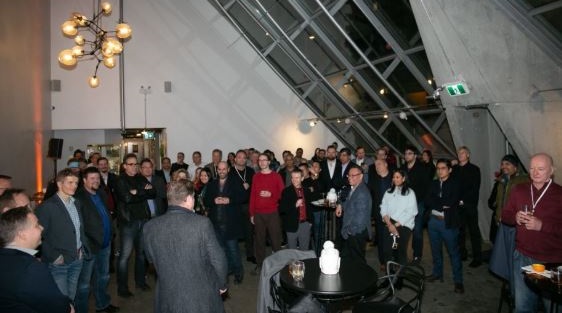 As we head into 2020, AMPD is excited to be expanding our team across many areas of the company, from account executives, through sales engineers, to data centre specialists. We are also looking forward to continuing to support the community through participation in and sponsorship of community events and initiatives, and membership of organizations including DigiBC, the Animation & Visual Effects Alliance, and the Spark CG Society. Our new offices are located in the heart of the Centre for Digital Media campus on Great Northern Way (in fact, DigiBC shares our space), so if you're in the neighborhood, please feel free to drop by and say 'hello'.
AMPD would like to thank everyone for their support to date - we look forward to working with you all in 2020. For more information please visit: www.ampd.tech
James Hursthouse
Chief Strategy Officer
AMPD Technologies