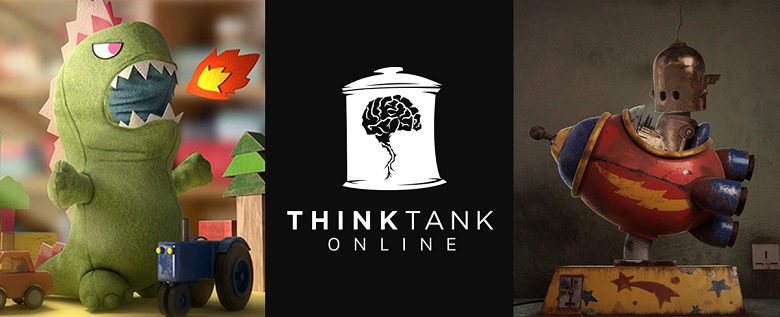 Think Tank Training Centre was founded in 2005 and is a private, post-secondary school situated at the Lonsdale Quay in North Vancouver. They specialize in training students with the latest software, techniques, and technologies that cater to the needs of the film, television, and video game industries. Even though they would be considered small compared to many of the other institutions out there, they sure can pack a big punch. The school boasts 92% job placement in the CG industry and in 2018 it ranked 3rd worldwide for VFX (2nd in Canada) and 4th worldwide for game development (1st in Canada) at The Rookies (an international awards competition that ranks the best creative media and entertainment schools in the world).



The booming success of their campus program eventually led them to expand and adapt it, with the end result being the creation of Think Tank Online. TTO officially launched in October 2017 and is touted as a training experience like no other. Students can receive the benefits of their full-time diploma program from the comfort of their own home, and it's a viable option for those who can't afford to move to Vancouver. There are many other advantages including a flexible schedule, customizable assignments, live classes, and not having to sit on a wait-list. We recently caught up with TTTC co-founder, Scott Thompson, to find out more about Think Tank Online and to see how things have been going since it launched.
What is Think Tank Online?
Think Tank Online is a comprehensive training program created by industry professionals to train artists to become the next wave of great talent.
Who created it?
TTO is a spinoff of Think Tank's popular campus program. It has been crafted by industry professionals who have a background in education.
Have long is the program?
The program is 16 months.
How much does it cost?
The cost is $13,680 CAD, all in.
How is this program different from your campus one?
The online program is four months longer and allows you to start your specialization sooner. One of the big perks you get with Think Tank Online is access to Portal. This is our custom-built learning platform where you can connect with students and staff, ask questions, share your work, and join in on discussions. Also, the recorded content can be digested at a speed that is comfortable for the student while receiving live support from your assigned supervisor. On-campus offers more face to face and classmate interaction, although we do promote a lot of that through our huge online forums and chat features.
Who would benefit the most from taking this program?
TTO is not for the recreational user per se, it is a serious program designed to get you job-ready. That being said, it has a huge wealth of information for anyone willing to put in the effort.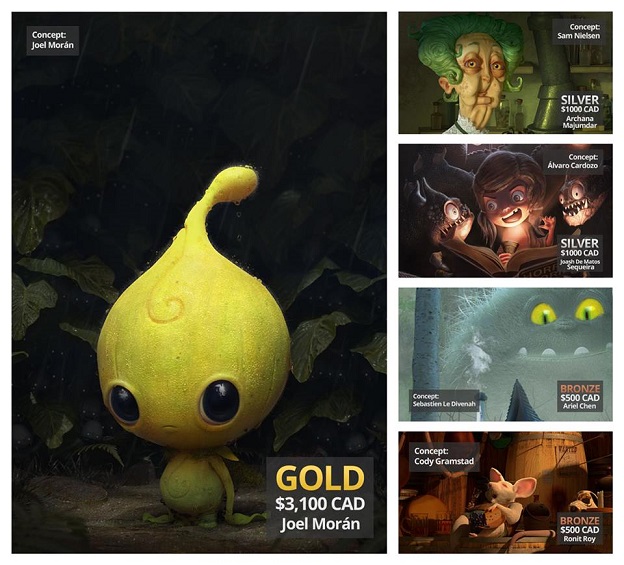 TTO February 2019 Student Scholarship Winners
Do students need to have any previous training or work experience is a certain field before signing up?
None at all, we start from zero.
Who are the instructors?
The instructors are a collection of industry professionals drawn from the VFX, TV and video game industries. They are working on the biggest features, video games, and TV shows now playing.
How do you select them?
They are selected through a process of looking at their past work, skill-sets, and demeanor. We don't believe everyone makes a great teacher so we set out to find the ones that do.
What are some of the possible jobs/career paths someone could go into after graduating?
We train for many jobs. In film, we place many texture artists, modelers, lighting artists, compositors, and look dev artists. For TV, it's more animation and modeling. In video games, it's modeling for characters and environments and texturing in both areas.
There are quite a few other schools offering online training programs in the same field. What makes TTO different from these?
It is true there is a lot of competition but I think the difference is in the final output. Our students really excel. In fact, three of our grads are working as instructors at one of our competitors. That says something about the quality of the Think Tank graduate.
What is the best way for somebody to find out more information about TTO?
Check out our website at www.tttc.ca or give us a call at 604-990-8265.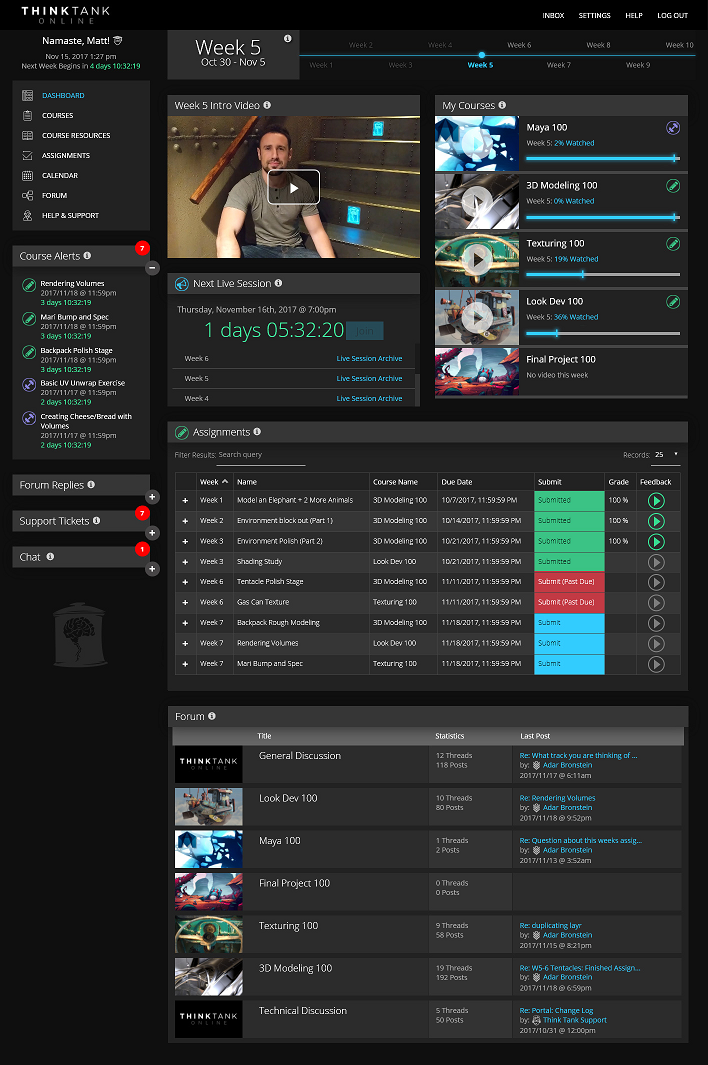 Portal: TTO's custom-built learning platform