On Thursday, May 21, 2015 25 of BC's most innovative companies gathered together to learn who would be taking home this year's NEXTBC awards.
The early evening was sunny and warm at Science World. Inside over 400 people from tech, marketing, investment, startups and other sectors walked through the Eureka Gallery and Rotunda to partake in the showcase portion of NEXTBC 2015.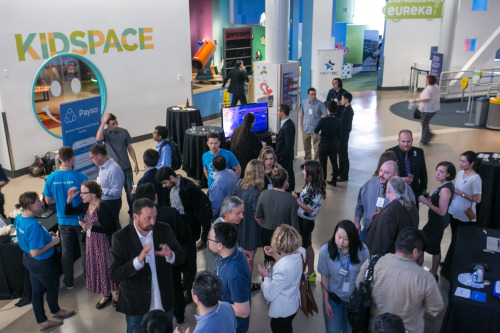 Top photo: Inside Science World's rotunda on NEXTBC 2015 night
In addition to the top 25 finalists, there were also sponsors and associations that had booth space at our event. Feedback was positive, ranging from the catered food to the positive, energetic vibe that the companies projected.
Once 8PM rolled out, the second portion of the evening began inside the Omnimax theater. After a greeting from DigiBC President Howard Donaldson, emcee Patrick Maliha introduced the first round of nominees.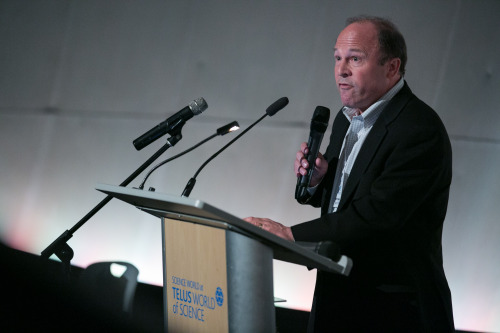 DigiBC's Howard Donaldson greets the NEXTBC 2015 crowd.
Very shortly the audience had learned which companies had won the top prize in their categories:
Most Innovative Startup: Adrroit Technologies
Most Innovative Entertainment Company: QuestUpon
Most Innovative Digital Media Company: Tradable Bits
Most Innovative Business Solution: Eventbase
Most Disruptive Innovation: H+ Technologies
Once this stage of the awards were done, the interactive panel begin. Our four judges asked representatives from the five companies thought provoking questions designed to show which one had the most innovative approach to their business.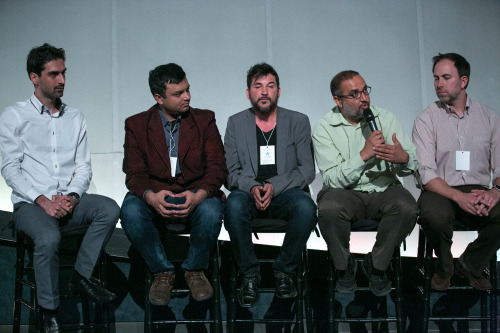 (Left to right): Representatives from Adrroit Technologies, H+ technologies, QuestUpon, Tradable Bits, Eventbase answer the judges' questions.
After 45 minutes of questions, the judges retired to make their decision. That left time to reveal the winners of three special awards:
Spark of Creativity Award: Agentic Communications for their work on the High-Muck-a-Muck website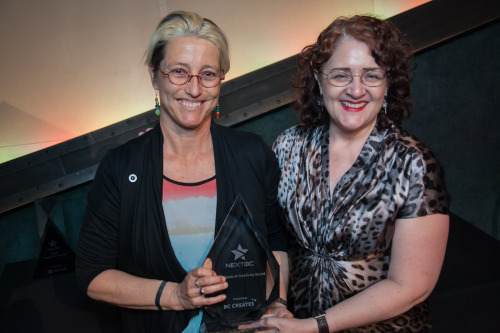 (Left to right): Nicola Harwood, creative lead on the project, and BB Magazines Executive Director Sylvia Skene.

Lifetime Achievement Award: Tarrnie Williams Sr.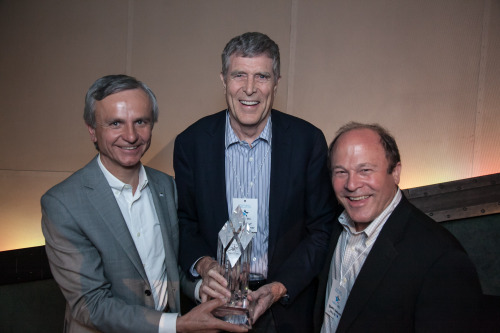 (Left to right:) BCIC CEO Greg Caws, Tarrnie Williams Sr. and DigiBC President Howard Donaldson.

Audience Choice Award: HelpHub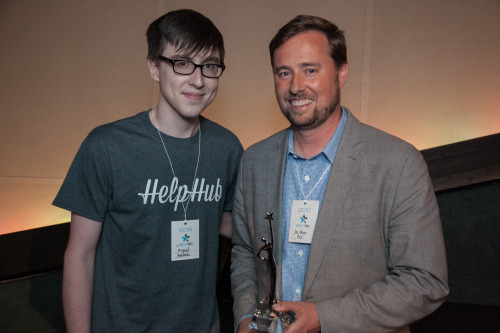 The judges then returned and the final award of the night was given out for Most Innovative Company of the Year. And the winner was…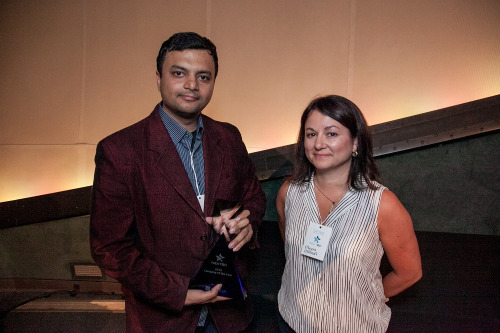 (Left to right:) H+ Technologies' Dhruv Adhia holds the Company of the Year award, which was presented by Microsoft's Marjorie Trithardt.
If you would like to see all of our photos from NEXTBC 2015, visit our Facebook album.
Thank you to everyone that attended NEXTBC 2015, and congratulations to all of the winners!