We recently caught up with The Cube Society's Board Chair, Alan Goldman, to find out what's been going on at The Cube since it officially opened last October. Alan began his career in radio and television and then moved into documentary production. He's taught numerous courses on film and television, however, it was after completing his MAA (which focused on stereoscopic 3D and its effect on documentary filmmaking) at Emily Carr when he discovered a keen interest in VR/AR. Alan is now the Industry Liaison, Research at Emily Carr and is embedded in their Basically Good Media Lab (an experimental space that creates content with AR/VR devices). He is also actively involved with The Cube and chairs a volunteer board whose mission is to make British Columbia a global leader in the field of VR/AR/MR.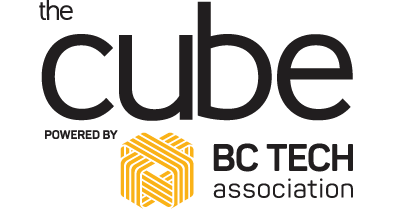 What is The Cube and why was it created?
The Cube is a shared studio dedicated to AR/VR companies. It boasts 6,000 square feet of space and was created to support, build and grow Reality (VR), and Mixed Reality (MR) companies in British Columbia. The Cube is an inspiring, purpose-built studio for entrepreneurs, innovators, and leaders in AR/VR/MR. It's located in the heart of Railtown in an 89-year old heritage building and is surrounded by stunning views, industry leaders, and game-changers transforming this industry.

Who are the key people and companies that were involved in getting it off the ground?
The Cube was the brainchild of David Gratton who ran a company called Work at Play in the space. David wanted to pivot his business into the nascent AR/VR space and quickly realized that he needed the expertise of others. Additionally, he had the opportunity to visit an AR/VR hub in San Francisco and believed that Vancouver would benefit greatly from having one. David worked tirelessly to make it happen, getting people like Bill Tam the then head of BC Tech to support the initiative. Others like Edo De Martin (Microsoft), Ryan Peterson (Finger Food), Derek Chen (Archiact) and Anthony Brown (AMPD) also were instrumental in its formation. In parallel, I was chairing a group of volunteers which consisted of folks from the industry and academia who were meeting on a monthly basis called BCVR. We also believed that a shared space for companies was paramount for the growth of SME's. When we heard of David's initiative, we immediately decided it was in the best interest of the community to work with him.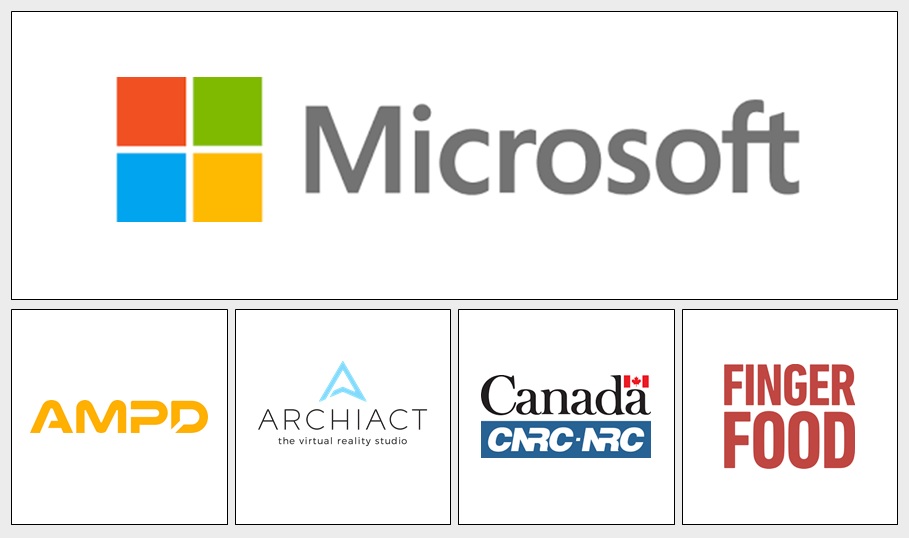 What benefit does The Cube bring to the tech sector in BC?
The Cube provides companies with a place to learn and grow from each other. These are agile businesses, constantly shifting their product offerings in an effort to meet the demands of the market. We are very proud of the work that they are doing and the success they are having. It's extremely important to acknowledge BC Tech's support as they provide guidance to our board, which is responsible for governing the hub and enhancing the local ecosystem. Additionally, they assist with growth through the multitude of programs they offer. The Cube is also a nexus of activity for the many events we've hosted in the space.
How many companies are currently operating out of there? What types of projects are they working on?
There are currently 16 companies working out of here. Some, like LlamaZOO and Cloudhead Games, have their core teams elsewhere (Victoria and Qualicum Beach). However, they derive great benefit from the space by attending events and doing their marketing from the hub. Others, like uForis, have their teams equally split between here and Waterloo, while companies like Hammer and Tong and Didjet are anchored in the space. These companies all work in different areas of AR/VR; some provide custom content for their customers while others are focused on building platform solutions. There are also some companies, like Cloudhead, exclusively focused on the VR games market. In fact, they just won the 'VR Game of the Year Award' for The Gallery - Episode 2: Heart of The Emberstone!
What do you see as the future of VR?
The future looks bright. The biggest surge for VR/AR has been in the B2B realm. Many companies, like Finger Food, have made custom solutions for their customers that create efficiencies. In general, we are still in the beginning stages of a market which ultimately will only reach the mainstream when fully augmented reality glasses are comfortable, wireless, and networked (i.e. as easy to use as our phones and as useful). Between now and then we will continue to see growth in the consumer VR market for games and metaverse applications, and the business XR market for simulation/visualization, workplace safety and training, and product design.

What have you seen that surprised or delighted you in a VR or AR experience?
Of course, I am biased and see the experiences or content of platforms that our companies are building as the most delightful. I think some of the work that Aaron Hilton (Steampunk Digital) and Jacob Ervin (Occipital) collaborated on is truly ground-breaking, especially Kitty Kong which is a very cool MR experience. It allows users to point their device at the top of a physical replica of the Empire State Building and interact with King Kong as he swats at planes. There are many other experiences that are truly wonderful. If I had to pick one that has stayed with me, it would have to be Cari Ann Shim Sham's Parksville Murders.
Where would you like to see The Cube in five years?
BC is emerging as one of the top give hubs for XR. For the past 40 years, the region has emerged as a dominant force in the visual effects, video game, and animation industries. BC is part of a 3D ecosystem that employs approximately 17,000 workers and this has been a boon for the XR industry. I would like the ecosystem to become more mature and for us to see growth similar to the film industry. However, I think we need to solve one of the biggest problems for the growth of companies and that is access to capital.
What sorts of things typically happen at The Cube?
The Cube has a brilliant event space that seats 80 people comfortably. We've held conferences and had delegations visit from all over the world (Taiwan, France, Brazil, and Korea). We have regular events like our 'Lunch and Learn' series, plus parties and other social gatherings.
How can people get involved?
The best way is to get involved is by visiting https://wearebctech.com/memberships/the-cube/

What is the best way for somebody to find out more information about becoming a tenant, booking the space, or getting a tour?
They can reach out to me (alan@blueplate.ca) or our Community Manager, Danilo Correia (dcorreia@wearebctech.com) as he is a great source of information and can help whether it is with tenancy or booking the space.