IDM Tax Credit
DigiBC continues to advocate for the Interactive Digital Media sector for the BC Budget 2019. In the second quarter of the 2018 budget report, the government adjusted the budgeted allotment for the IDMTC from 56M to 46M. DigiBC has expressed concern that recent departures of major global studios (Capcom and Namco Bandai) are indicative of an investment flight, and that BC continuing to have the lowest IDMTC in the country (17.5%) must be addressed. We believe that were BC to raise the IDMTC to 25%, we would be competitive with larger tax credits due to our other advantages – talent, a strong education eco-system, and a desirable city in which to live. We are also advocating to have an additional 10% for those studios outside the Lower Mainland and the Capital Regional District.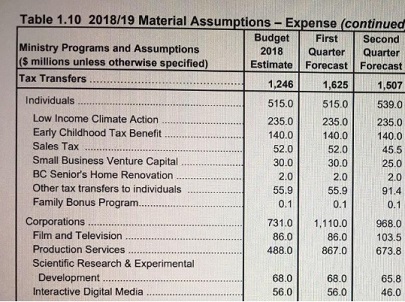 Education
DigiBC was in the news when the Minister of Education, Rob Fleming, announced our expansion of the Play to Learn program on December 13th. Secondary students with a passion for coding and science, technology, engineering and math (STEM) will now have more opportunities to expand their skill-sets and participate in the Play to Learn program, thanks to a one-time $230,000 provincial government grant that will expand the program. Since Play to Learn launched in BC in 2016, the program has engaged over 6,000 students across 96 Lower Mainland schools. The expansion is facilitated by DigiBC and provides students with the opportunity to learn the basic skills needed for video game design and other technology-related and STEM career fields. Read the full article here.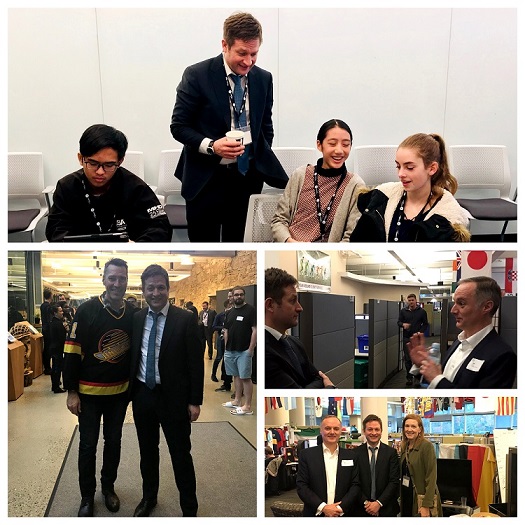 Diversity and Inclusion
DigiBC's Executive Director, Brenda Bailey, recently met with Mitzie Dean, Parliamentary Secretary for Gender Equity. Ms. Dean indicated that the government is bringing in requirements for gender diversity into funding decisions. We are also seeing these incentives in the private sector and in federal funders, such as the Canada Media Fund.
DigiBC will be working with our member studios to assist in diversity and inclusion work. We were recently awarded a small amount of funding to do respectful workplace training and will be partnering with Women in Animation and Women in Games Vancouver to roll out this initiative. Stay tuned!