Kano was originally founded in 2008 by three University of Victoria computer science and engineering students and at the time, they had no prior game development experience. However, they were able to build on the nascent Facebook Gaming platform to release their first title and then eventually shifted their focus to primarily the App Store and Google Play. The studio has since gone on to establish a reputation for creating and running free-to-play games as a service and having gaming communities worldwide that encompass millions of players. Kano is now in its 12th year of being a self-funded independent game studio with Eric Haight (President) and Tim Teh (CEO) continuing to still lead the company today. We recently caught up with Kano to see what's been happening at the studio, what's on the horizon and how they have been adapting to the COVID-19 pandemic.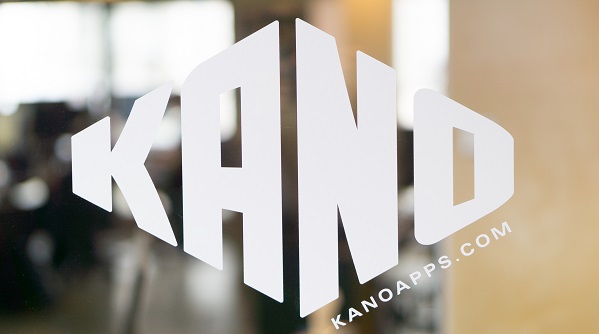 How would you describe your company culture?
We are diverse by design, but aligned through our core values and unified purpose to build meaningful connections through lasting social games. Our diversity makes us stronger because each individual brings different perspectives to each problem we are faced with. Our core values focus us around what is most important to our success. In the case of Player Obsession, for example, is that we create experiences to cater to our communities rather than to what we individually think is best.

What would you say sets Kano apart from other studios?
We don't know if this really sets us apart, but as a studio we believe in ownership. As such, we are transparent with how the company is doing and strive to keep the team informed of that status often, through company all hands meetings, access to revenue dashboards, etc. We also share success with our team through an uncapped profit share program, meaning that if Kano doubles or triples revenue in a given year, our profit share pool as a percentage of overall earnings is not capped by a ceiling but open to growth with our added success.

What projects are you currently working on?
We are focused on creating long lasting gaming experiences. A fair percentage of our team is focused on the live operations of our RPGs including Mob Wars, Viking Clan, Pirate Clan and Zombie Slayer. More recently, we have been focused on the idle genre with our new game Fubar: Just Give'r and are just starting development on a new unannounced title we hope to release next year.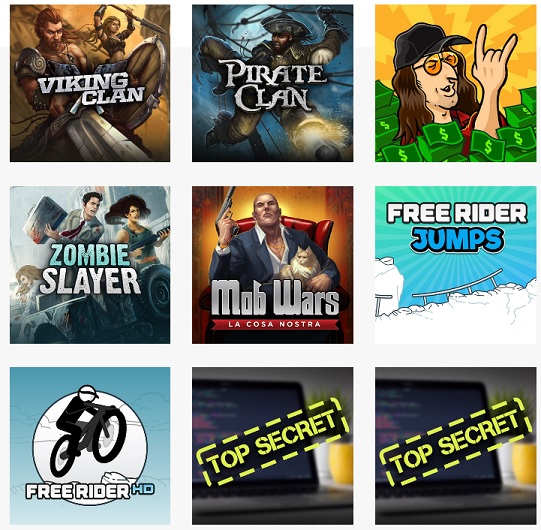 Has the studio won any awards or received any accolades?

2020 Great Place to Work - Best Workplaces in Canada - Less than 100 Employees

2019 Great Place to Work - British Columbia

2019 VIATEC Employer of the Year - Finalist
2018 VIATEC Company of the Year (11-49 Employees) - Winner
2018 VIATEC Employer of the Year - Finalist
2017 VIATEC Company of the Year (11-49 employees) - Finalist
2014 VIATEC Employer of the Year - Winner


Are there any other exciting facts about Kano we may not know about?
When we were coming up with a name for our company, we made a list of characters from the games we played as kids. The name Kano is an ode to, not the character, but one of the games we all played a lot of growing up which was Mortal Kombat. I guess we are also very Canadian in that our name is actually pronounced K-Eh-No and not (Pop) Can-Oh, which a lot of people think.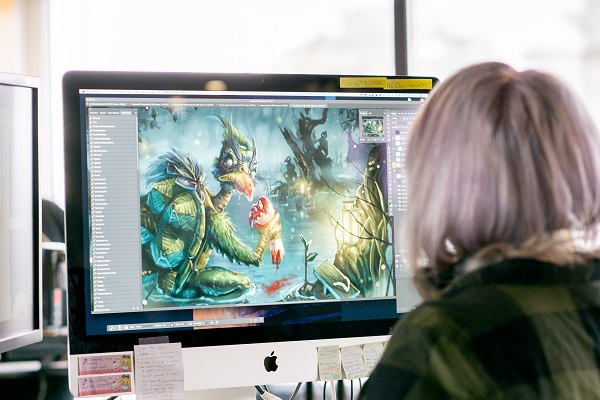 Are you currently hiring? If so, what are the open positions?
Yes, we are! Please check out our Careers page. While we are based in Victoria, BC, with the full team now all working at home, we have opened up our hiring to include remote candidates!

Are there any updates you want to mention and share about how the studio has been adapting to WFH and working through the COVID-19 pandemic?
Our move to WFH itself was a pretty seamless shift with business not really skipping a beat. That said, like most things we do at Kano, we are constantly iterating on our systems and procedures to ensure our team feels supported and is running at full steam.
On the social side, we have tried to replace our beer Friday syncs with virtual Happy Hours and actually just had our first socially distanced hang a few weeks ago.
We don't know what the new norm will look like next year, but having a physical HQ is something we think we will always want. We are a social bunch and do miss seeing our teammates in person.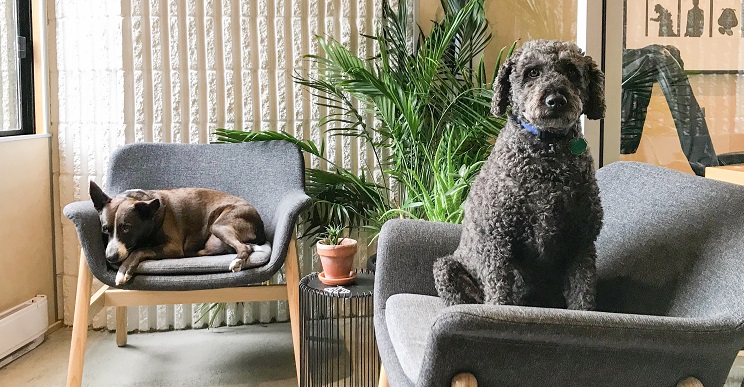 Kano Canine Companions: Newman & Opie