Gasket Games is a Vancouver-based video game studio that was founded in early 2018 by Jeff Lydell, Karl Schmidt, Carolina Ellis and Matt Kuzminski. All of the directors have extensive backgrounds in video games and tech having previously worked at Blackbird Interactive, Relic, Capcom, DeNA, Mobify, and Plenty of Fish. The studio is dedicated to producing online games that use innovative matchmaking and streaming technologies, and they strive to create new titles that will unite players around the world. We recently spoke with Carolina to find out what's been happening at the studio, what's on the horizon and how they have been adapting and working through the COVID-19 pandemic.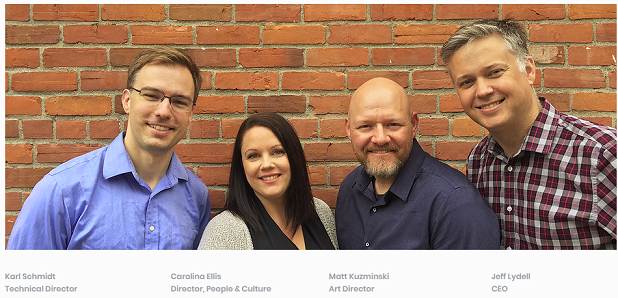 How would you describe your company culture?
One of our early employees coined the term "Gasketeer" and that has stuck with us ever since! It's a great example of how the employees are active contributors to the company environment. Building a new company and new products required a high degree of adaptability from our team, and we hired for these qualities. We believe that making great games is a team effort and that it requires close collaboration. We know that the health of our teams outweighs someone's individual contribution and we have no tolerance for toxic behaviour. We are also a learning organization, so everyone continues to hone their craft individually and learn from each other as well.
As an owner-operated company of 35 staff, we are able to share information quickly and openly. We have weekly studio updates where we talk about what's happening in our games and studio.

What would you say sets Gasket Games apart from other studios?
The people and original projects that we are working on are what set us apart. The people who choose to come and work with us understand that making a game is not just about collecting a pay cheque. As a fairly new studio in Vancouver, we have chosen to share the studio's success with our employees by offering an Employee Shares Option Plan.
From the beginning we have been ambitious about what we're able to achieve and the kinds of projects we want to work on. Just because we are currently a smaller studio doesn't mean we can't work on amazing projects. We will be announcing our first project later this year and we cannot wait to share it with the games community!
What projects are you currently working on?
Currently we are working on two projects. The first is a licensed IP in collaboration with Focus Home Interactive and Games Workshop. This is the project that will be announced later this year. The second project is an original IP action RPG.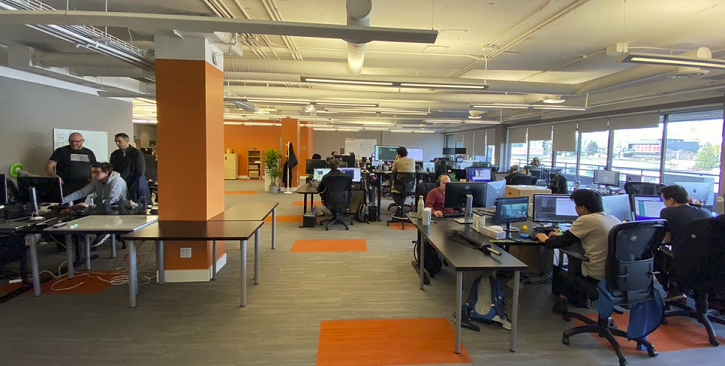 Are there any exciting facts about Gasket we may not know about?
When we first started Gasket Games we shared a Yaletown office space with a few other businesses. The other occupants of the space were a successful Venture Capitalist, a running app with great people and a fantastic dog, a guy who made topographic maps and a graphic design business. The space was small and had definitely had some quirks! There was a very loud A/C unit that would halt conversations mid-sentence and no kitchen facilities, other than a microwave and a water cooler. Moving from that space to our current 5,600 sq ft studio in Mount Pleasant was a welcome change, but the memories we made in the Yaletown location are priceless.

How has Gasket adapted to WFH and working through the COVID-19 pandemic?
Like most other studios, we have been predominantly working from home since March. We keep in touch through Slack, Google Hangouts, game nights, lunch hours, daily coffee hangouts, and our weekly studio update. Recently we provided all of our staff with care packages that contained items from local businesses that we used to enjoy at our studio and some swag as well. These care packages were personally delivered to each employee by our admin team. As for team growth, any new hires will start with us remotely and then transition to working back in the studio at a later date.

Are you currently hiring? If so, what are the open positions?
Check out our new website for all of our current openings: www.gasketgames.com