DigiMusic 2019 was a music competition for high school students in BC. It ran from April 2 to May 14 and gave students a small taste of what it's like to combine creativity and technology. The challenge was to compose music for one or more short clips of video games and animated movies that have been created right here in BC. Entries were then judged by a panel comprised of digital media and music industry experts, and the goal of the competition was to help parents, teachers, and students see that there are viable careers to be had in the creative technology sector.
DigiMusic gave students the ability to showcase their exceptional musical talents in a creative and dynamic way. Our judges were thoroughly impressed by the depth of sophistication and skill they heard in the compositions and the overall quality was simply outstanding. We have no doubt that many of these students will go on to have successful careers in the creative digital sector should they pursue it.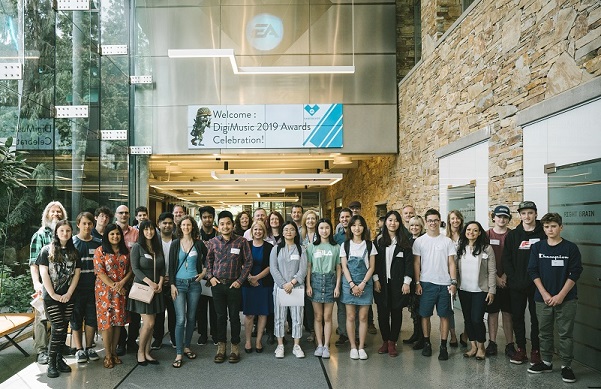 Participants came together for the finale event on June 3, which was hosted at EA Vancouver, to celebrate the nominees and view all of the submissions. It was an exciting day where the winners were presented with professional sound mixers, provided by Roland Canada, for their school's music room and the event capped off with an exclusive tour of the Electronic Arts campus.
Huge thanks to the following organizations and individuals for making this project possible:
EA Vancouver, Creative BC, BC Government (Ministry of Tourism, Arts & Culture), Phoenix Labs, Blackbird Interactive, Yeti Farm Animations, BCMEA, Roland Canada, James Hursthouse, Zoltan Virga, Brad Justason, Colin Madill, John Morgan, Adrian Talens, Shannon Mason, Caitlin Yu, and Jesse Houston

See here for more info >> https://news.gov.bc.ca/releases/2019TAC0069-001143