Based in downtown Vancouver, Claren Academy is the city's first independent, not-for-profit elementary school that follows the BC curriculum while offering enrichment in the areas of entrepreneurship, creativity, and technology. The school currently has kindergarten to grade three and there are plans to add a grade each year up to grade 12. Claren boasts small class sizes, a mandated policy to promote diversity and gender equality, a staff of outside-the-box thinking educators, and a child-centered approach to learning that incorporates tools and equipment such as an onsite 3D printer, virtual reality, and individual iPads. The idea to start Claren Academy came about when Ryan and Kathryn Clark decided they wanted a different kind of education for their sons, and then it didn't take long for them to turn their dream into a reality. We recently caught up with Ryan and Kathryn to find out how things have been going at Claren since the doors officially opened just over a year ago.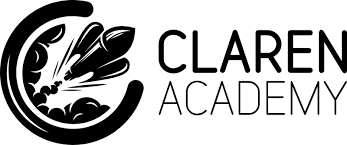 Fun Fact: The rocket in the logo is based on the centennial rocket at the south end of the Cambie Street Bridge.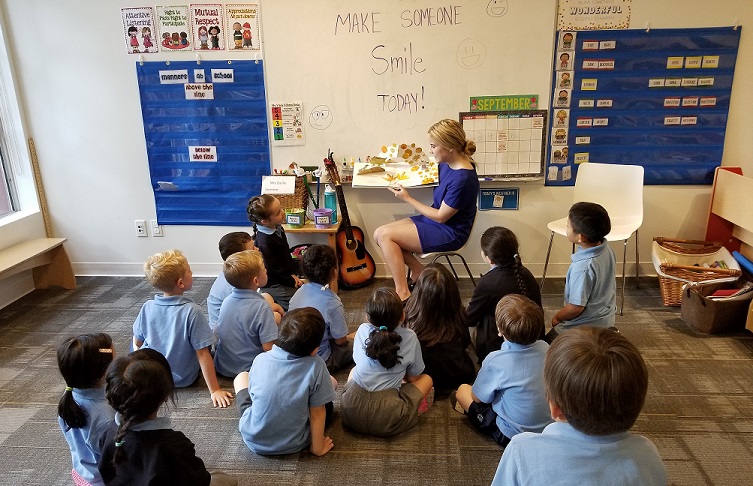 What is Claren Academy and why was it created?
"We founded Claren Academy because we believe that, in order to succeed in the future, children will need a very flexible education. When we were kids in the 1980s, who would have believed that in 2010 it would be possible to play video games for a living? So what sorts of jobs will be available to our children in 20 or 30 years' time? It's very difficult to predict. That's why we focus on teaching children how to learn on their own. Class sizes start small to ensure that students have a strong grasp on fundamentals, and as students age, class sizes grow larger, with more emphasis placed on teaching the students how to teach themselves. A large percentage of students who reach university will drop out -- the jump from a class size of 25 in grade 12 to a class size of 400 in first year university is drastic. We want to ensure that our students know how to learn on their own, and are well prepared for university, for industry, for their first business, or wherever their passions take them." - Ryan Clark, Founder

Where is the school located and when did it open?
The school opened in September 2017 and is located at the base of the Cambie Street Bridge in Yaletown. We are steps away from the Roundhouse Skytrain station and within a 10-minute walk of four great parks.

Who are the key people involved in getting it off the ground?
Board of Directors - Ryan Clark (Founder, Brace Yourself Games), Kathryn Clark (social worker), Katherine Reilly (Partner, McMillan LLP), Jennifer Jones (CPA), Jamie Cheng (Founder, Klei Entertainment)
Advisors - a huge array of educational and business advisors in Vancouver and abroad jumped on board to lend their support and expertise.
Teachers - Traci Baillie is the principal and head teacher who designs the curriculum, and all the teachers have to be entrepreneurial thinkers to be able to jump in on a new project and adapt to the challenges that come with being at a startup company.
Families - there are a lot of families involved in game design!
Parent quotes and testimonials can be read here.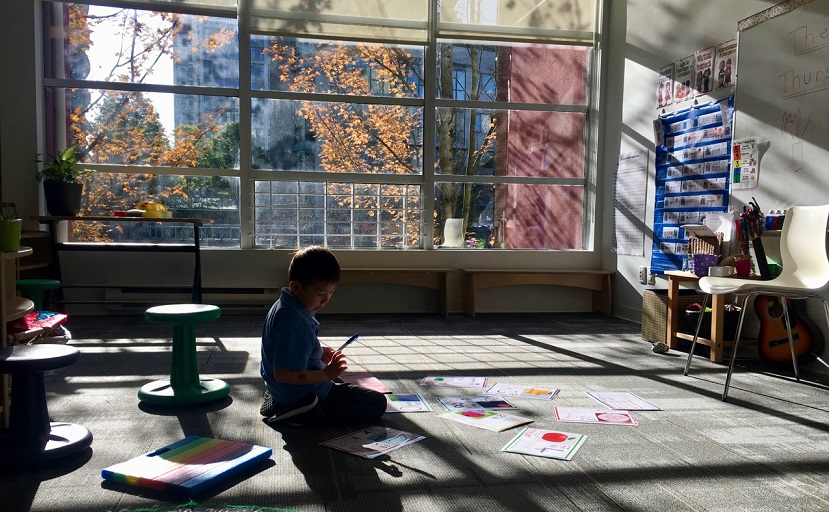 What makes Claren different from other schools? Why would somebody choose to send their child here?
The main attraction is the focus on education for the future. The small classes are also a draw, as well as the emphasis on community, both outside the classroom for families and inside the classroom with the students. Besides our academic foundations and focus on creativity and technology, we want students to be happy little humans and there is a big focus on self-regulation and conflict resolution between peers. Another factor attracting families to Claren is the huge shortage of schools in Vancouver. Many people who move here are expecting to get into their community public school and are then are totally shocked to find out that most are over-enrolled. Claren is happy to offer an alternative to these families.
Do you have plans to expand the school and open up other locations in the future?
This is not a solid no, but it's also not something we have plans to do at this time. We would not be averse to opening a campus in Burnaby or North Van or another part of the city, but we are focused on doing what we are currently doing as well as we possibly can. We will expand into a bigger space as the school grows from elementary to high school, and a long-term priority of the board of directors is to make this education as accessible and affordable as possible, which may mean partnering with public schools or offering free training to educators. We would also love to partner with sponsors who value what we are doing in any creative way we can come together. For example, scholarships, grants for classroom supplies, professional development for educators, or any other way to offset tuition costs.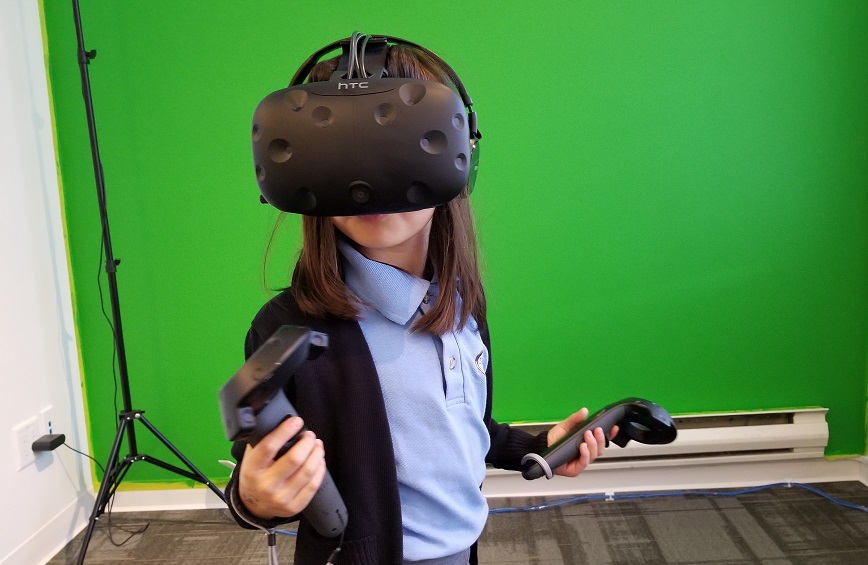 How many students do you currently have? How big is the teaching staff?
We currently have 23 students from K-3 with plans to admit between 10 and 15 kindergarteners each year as we add a grade. We have two full-time teachers in the classroom, plus our principal is teaching a few times each week. My full-time role is a mix of administration, secretarial, admission, financial, and basically anything involved in running a school that is not actually teaching. Our principal shares many of those responsibilities with me as well.

What is your curriculum based on? Who put it together?
We follow the BC curriculum with enrichment. Each student is on an individualized learning plan based on their true level of ability at this time. The principal and our fantastic teachers come up with creative and challenging lessons every day, and input from our advisors is also given.

What is a typical day like for a student at your school?
The school day runs from 8:45AM-3:00PM and starts off with the kids catching up each other and getting settled in. The mornings are focused on literacy and math, with students rotating through a mix of self-directed learning, teamwork, and guidance from teachers. There is a morning movement break in the gym, and the kids are encouraged to eat their snack whenever they are hungry. There may be a group lesson on science or social studies in the morning or an inquiry project that the kids are working on long-term. There are a lot of hands-on projects, like cooking, experiments, and design. The kids eat lunch together with a teacher, then have a bit of time to relax and socialize. In the afternoon, they have music and visual arts and are out to a park almost every day. Claren outsources their PE, doing a term at a time at gymnastics, karate, skating, or other local centres. They visit the Vancouver Public Library every three weeks and also do larger learning excursions which supplement the curriculum (Microsoft Garage, the kitchens of the Pan Pacific, Maplewood Farms, and all kinds of theatres). The day ends with a group meeting.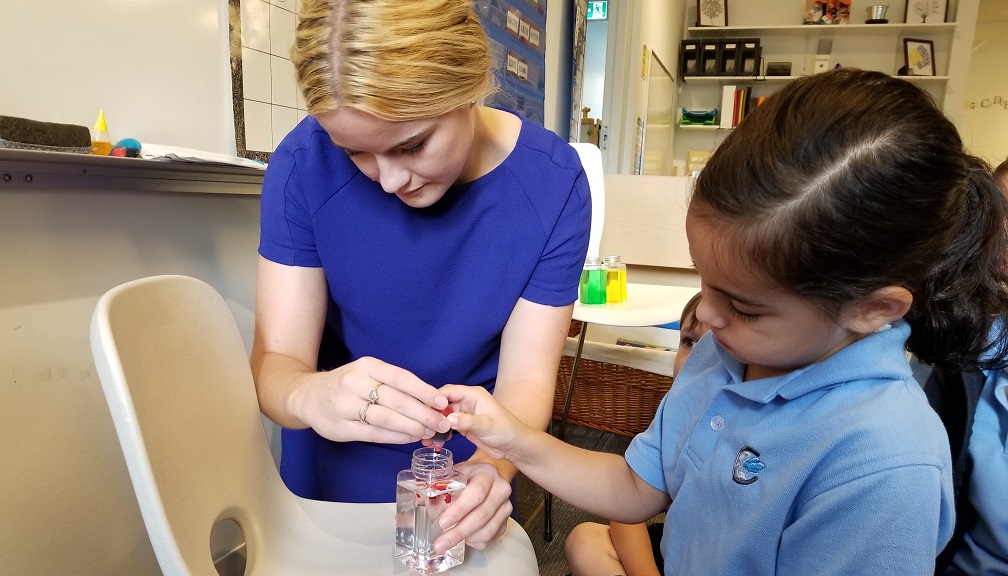 What is involved in the admission process?
Families start by contacting us and either schedule a visit or come to an open house which we run a few times a year. After that, they complete an application form and we contact a few references who know the child outside the family. Families then come in for an interview and either a classroom visit or play evaluation, depending on the child's age. Our admissions decisions are based on a whole combination of things - availability of space in a grade, diversity in the classroom, school readiness, and very importantly, what the parents are looking for in a school. We are seeking families who are passionate about our philosophy. The school is quite small and new, therefore these families will have a lot of influence in supporting it so they need to be excited about what we are doing.
What is the best way for somebody to get more information? Or for a company to find out about potential partnerships, sponsorship or donations?
Email or call us! We are actively seeking community partners who would like to support our vision through donations, programs, or any other ideas. There's great potential for companies and individuals to see a real change with their contributions. Another benefit for local companies is to support an educational choice for employees who may be moving here to work in Vancouver's booming tech industry. The biggest challenge for us in the coming years will be to find the next space to expand into and having the resources to make an excellent secondary school. Some help from the community, in the form of finances, networking, word of mouth, or just straight up encouragement is very welcome!