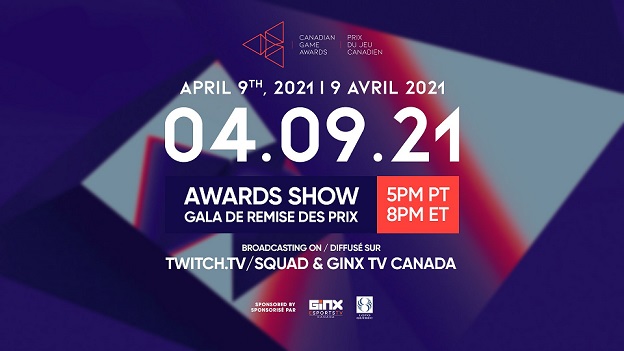 We'd like to congratulate all the BC studios who received nominations for this year's Canadian Game Awards, and we look forward to watching the broadcast on April 9 when they announce the winners.
The full list of nominees can be viewed here: http://cgameawards.ca/nominees
The show airs on April 9 @ 5:00PM PST on www.twitch.tv/squad

Hardspace: Shipbreaker (Blackbird Interactive)
- Best Game Design
- Best Score/Soundtrack
- Best Audio Design
- Best PC Game
- Game of the Year
- Fans Choice Award

Gear Tactics (The Coalition)
- Best Game Design
- Studio of the Year

Dauntless (Phoenix Labs)
- Best Audio Design
- Studio of the Year

Archer: Danger Phone (East Side Games & Truly Social Games)
- Best Mobile Game

MARVEL Realm of Champions (Kabam)
- Best Mobile Game

Industries of Titans (Brace Yourself Games)
- Best PC Game



About the Canadian Game Awards
As the third largest developer of video games in the world, the Canadian Game Awards celebrates Canada's spot on the world stage as a leader in interactive entertainment. This has been designed to be "by the industry and for the industry" with an interest in engaging public and fan participation. 2020 was a tremendous year in the gaming space. While the industry adapted to the difficulties of developing games in quarantine, gaming communities around the world embraced indie gems and big budget AAA titles with the same excitement. 2020 has been anything but uneventful for gamers, and this is just as true in Canada as it is in the rest of the world. The Canadian Game Awards are founded and produced by Northern Arena Productions. The producers are joined by a National Advisory Board of Developers and leaders in the Canadian digital entertainment industry.