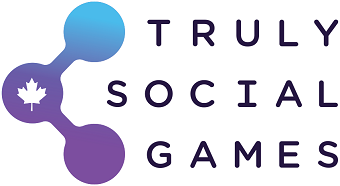 The original founders of Truly Social Games are Cooper DuBois, former Creative Director at Double Down Casino, and Patrick Tougas, previously Design Director at Capcom and Crystal Dynamics. In 2015, after spending a summer hunting for gold in centuries-old Mexican haciendas, Cooper returned to Portland wanting to replicate his experiences in the form of a game. He soon teamed up with Patrick and Truly Social Games was born. The founders of Cooper's New Reality Garage, which became Truly Social Games Vancouver (TSGV) in 2018, are James Hursthouse, Joe Bonar, and Rob Baxter. James was a co-founder of Roadhouse Interactive, Joe was Studio Head at Roadhouse, and Rob was Senior Game Designer at Phoenix Labs and Capcom Vancouver. It's safe to say, they all have one thing in common that brought them together… a love for making games!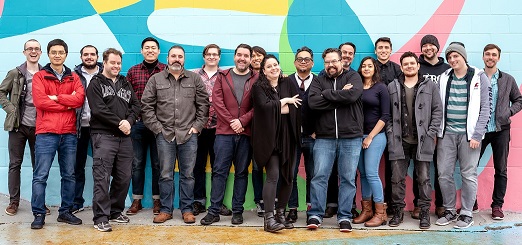 TSG Vancouver team
Truly Social Games is extremely proud of their 2017 release, Planet Gold Rush because it's an incredibly polished and innovative product that gives players the opportunity to win gold. Now, you're probably thinking - Is this real? Can we actually win gold? Where does the gold come from? Well, yes it is absolutely true that you can win gold and they get it from gold miners... they genuinely do! One of the greatest accolades from this game is having people create, upload, and share unboxing videos of winning actual gold. Here's a fellow who won 1/8oz which is one of the daily prizes.

Fun Fact: TSG has an actual stockpile of gold dust which they have hidden in a number of secret locations. They will be giving away prizes for quite some time to come!

TSG is currently in full swing on a new-and-exciting update to the Planet Gold Rush franchise. They are also working on an incredible super-secret AR project and have just filed a patent application in the field of AR which is being folded into the new venture. Additionally, their Minsk office is working on a number of highly engaging 'Hyper Casual' games (worthy of the capitalization right there).

TSG's describes their company culture as coming down to hiring excellent folks to get the job done, making sure there is cohesion between employees and that their goals, aspirations, and ideas are shared, understood, and lived every day. It's an environment where people know that if they raise an issue, there will be a discussion and then it gets resolved without any judgment or stress. It's a place where employees have the power and permission to continually help improve things. The company stands by being 'truly social', so doing and suggesting 'truly social things' is encouraged.
TSG is currently hiring and looking fill a number of roles including engineers, designers, customer service reps, and a community manager. They also love chatting to excellent people to see if there's a fit for the company, even if they are not looking for a specific position. Check out their careers page for further details and to submit an application.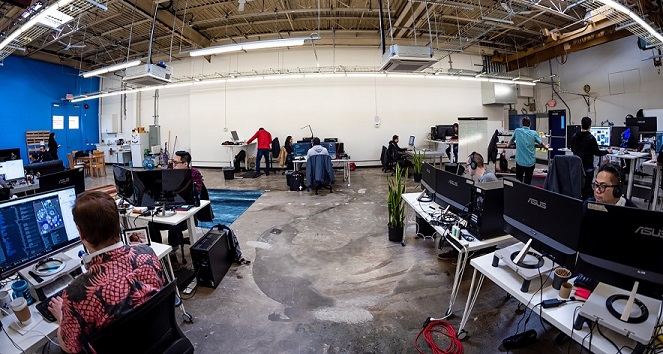 TSG Vancouver office