DigiBC Diversity & Inclusion Surveys

These surveys are open until April 15. We would love to get your input! If you have seven minutes to spare then your voice will be heard. This information is vital in helping us gauge where things currently are at in BC's creative tech sector and seeing what we can do to grow it going forward. We would appreciate your help in participating and then circulating the survey links within your studio.

Survey #1 - All Employees (inclusion)
Survey #2 - Studio Leadership (benchmark on equity, diversity, inclusion initiatives)
Survey #3 - HR Professionals (measuring outcomes)

Upon completion of a survey, you will be eligible for a chance to win one of five prizes of ARC'TERYX apparel and accessories! Click here for contest rules and details.

Please note that all data collected is anonymous and will not be tracked by studio. DigiBC and WIA will be sharing the resulting report later this spring. Your participation will ensure results worth sharing.

We appreciate you taking the time to contribute to this audit. Thank you!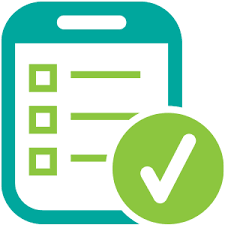 DigiBC Inclusive Leadership Training
As part of DigiBC's Diversity & Inclusion Strategy, training is being offered across the digital media sector (video games, animation, VFX, AR/VR), in conjunction with Women in Animation (WIA) and Women in Games Vancouver (WIG'eh). This training is ideal for managers and business leaders who are wanting to learn about ways diversity and inclusion can be incorporated and sustained in the workplace. The training is free to DigiBC and WIA members (if you are a member of the Animation & VFX Alliance, you are a member of DigiBC). A fee of $250 will be charged if you are not.


Saturday April 13, 2019 | 1:00 PM to 4:00 PM
To register, please click here
The session will be facilitated by Alden E. Habacon, one of the country's leading diversity and inclusion strategists and facilitators. Alden specializes in working with organizations and companies that are historically male-dominated, and his clients include the Vancouver Airport Authority, the Department of Justice, and Clio.