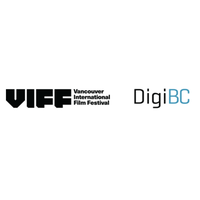 Vancouver International Film Festival (VIFF) and DigiBC are thrilled to announce the return of Signals, from October 1–7, 2023 at Bentall Centre. Signals is a unique interactive exhibition of 35 curated projects that investigate the potential of creative technologies in storytelling. From inspiring uses of AI to bio wearables from around the world, from a celebration of Indigenous resilience and wisdom to exclusive premieres of video games from local BC studios, Signals takes audiences on a journey of discovery and empowerment. This year's co-curators are Loc Dao (Executive Director, DigiBC), Debi Wong, (Founding Artistic Director, re:Naissance Opera), and Loretta Todd (Founder, IM4 Media Lab / Filmmaker).
"Vancouver is brimming with potential when it comes to creative technology, a field that is at the forefront of an evolution happening in cinematic storytelling," says Kyle Fostner, Executive Director of VIFF. "Signals includes both newly commissioned and existing works, but what makes this exhibition so unique is that each piece will be shown in a completely new way, making this truly the one and only chance to experience it. We are thrilled to collaborate with artists that use creative tech to create work of great vibrancy and immediacy, carrying with it the potential to tell stories in new and remarkable ways, and which allows VIFF to emanate beyond the confines of cinema and into the world."

Dao adds: "With AI being integrated into more and more aspects of our daily lives, we've programmed projects with inspiring use of AI that also raise questions around its ethical use and equity in its development. We hope the creative works can help audiences learn about the ways in which emerging technologies are being used and employed. We are also asking how technology has shaped how we behave in the world, especially with projects that look at bioethics and data collection. One recurring theme that came up in the curatorial process was connection and reconnection, and how important it is to maintain a connection to the earth and water. This was emphasized by the record year of climate change-related events like our forest fires here and the floods in the Atlantic and Burning Man Festival."
Reflective of the exhibition's themes, Signals features a variety of installations that pair together projects with synergistic energy. Two of the main works are reCollection, an interactive AI art installation that blurs the boundaries between remembrance and imagination, and We Are Entanglement, an environment in which AI interprets forests into dreams and hallucinations.
reCollection uses interactive AI to assemble and display synthetic, collective memories based on language input. The AI system learns from Alzheimer patients' visual and descriptive memories, and then imagines new memories by interpreting real-time narratives from participants in the installation. It offers an artistic approach and future prototype for cultural heritage reproduction and re-imagination and explores the tensions in the co-relations between visual representations, language, and narratives.
We Are Entanglement is inspired by the motif of the forest and its underground fungal network. The artist team Artificial Nature invites visitors into a multi-sensory, multi-dimensional immersive and interactive environment where "humans, visible and invisible forests, and generative AI are continuously intertwined with each other."
In the Na wa shéw̓ay̓ta sp'en̓ém (the seed is growing) section, visitors can experience the Vancouver premiere of Meneath, a unique installation experience based on Métis creator Terril Calder's National Film Board of Canada installation Meneath: The Mirrors of Ethics, winner of the New Voices Award at New York's Tribeca Festival. Meneath charts the challenging journey of a precocious Métis Baby Girl as she contemplates her path to Hell. Using interfering screens in an object reminiscent of puppet theatre, this stop-motion installation unearths hidden Indigenous values and illuminates the bias of our colonial systems.
The section will also feature three new Augmented Reality works by artists each from the three nations on whose unceded territory Signals will take place, including Senaqwila Wyss and Debra Sparrow. In addition, Casey Koyczan's Tadǫetła; Walk In A Circle, a 3D environment that re-imagines materials from Indigenous culture as an embodiment of human and spiritual characteristics, will be projected at a large scale.
Na wa shéw̓ay̓ta sp'en̓ém also includes 20 short films produced during the inaugural IM4 Lab Indigenous Virtual Production Films, in which Indigenous storytellers from across Turtle Island attended the world's first-ever Indigenous video production training program. Using Unreal Engine, the program that is transforming the media industry, IM4 Lab created a number of short films that tell our many histories, lived lives, and metaphysical experiences.
Audiences will also get an exclusive chance to play new, upcoming video games from local Vancouver creators and studios in interactive installations: the enchanting Fae Farm by Katie De Sousa and Phoenix Labs, the co-op game Homeworld 3 by Blackbird Interactive, and the sci-fi adventure 1000xResist by Remy Siu and Sunset Visitor. 1000xResist is a narrative-based game featuring characters voiced by local Vancouver Asian Canadian actors and offers an exploratory experience of walking through locations that traverse diverse and multiple timelines. The game has been paired with the premiere of Chinatown XR, a Canada Media Fund supported project that merges a 360 VR film and AR installation about one man's memories of Vancouver's Chinatown.
Signals is supported by the Province of British Columbia, Canada Media Fund, Invest Vancouver, Creative BC, and Hudson Pacific Properties.

Tickets & Information
Tickets are $15 each

Must be booked in advance

Admission will be on a timed, 1hr & 45min basis to explore the gallery space housing 14 stations and 35 projects
---
About VIFF
Beyond film exhibitions, VIFF strives to engage and empower communities, encourage dialogue and champion local artists. With decades of experience and an unwavering commitment to creating exceptional programs, VIFF has transformed into a highly esteemed annual festival and a premier arthouse cinema. Founded in 1982, the Greater Vancouver International Film Festival Society is a not-for-profit cultural society and federally registered charitable organization that operates the internationally acclaimed Vancouver International Film Festival (VIFF) and the year-round programming at the VIFF Centre. All year, VIFF produces screenings, talks, conferences and events that act as a catalyst for the community to discover the creativity and craft of storytelling on screen. VIFF is presented on the traditional and unceded territories of the xʷməθkʷəy̓əm (Musqueam), Sḵwx̱wú7mesh (Squamish), and səl̓ílwətaʔɬ/Selilwitulh (Tsleil‑Waututh) Nations.

About DigiBC
DigiBC is a not-for-profit association committed to accelerating the growth of British Columbia's creative technology industry to the benefit of current and future generations. From homegrown start-ups to globally recognized brands, its membership consists of companies across the video games/interactive, animation, visual effects, VR/AR/XR and virtual production sectors, along with technology enablers and service providers. DigiBC's work is focused on the four pillars of Jobs, Talent, Diversity and Community, bringing value to its members through government relations, education programming for future talent, community events and professional development training.
---