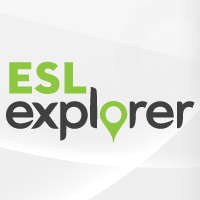 Posted by Knowlton Thomas on 2012-06-27 9:40:00 AM
Each year, 1.5 million students travel to learn English in Anglophone countries. As a result, the ESL market is worth more than $4 billion annually.
A Vancouver-based startup called ESL Explorer has just opened for business and hopes to become a part of this multi-billion-dollar market by offering a healthy dose of the Internet into an industry that operates like the travel agency industry did 15 years ago.
The Canadian startup brings together students who are seeking to learn English and schools who teach English in a transparent online environment, combining social elements (like Facebook), ratings and reviews (like TripAdvisor), and recommendations and e-commerce functionality (like Amazon), to provide a unique community marketplace for the language travel industry.
ESL Explorer provides a niche social network for those 1.5 million students to connect with others who share their interest in language and travel. And it even helps find the perfect experience for each student, by providing a system that matches students' preferences to schools' areas of strength. Further, students are able to complete the purchase of their entire language travel experience through ESL Explorer.
"We're building technology that will do good in the world," says founder Nick Miller. "When students choose schools based on transparent reviews, the schools will focus on quality of education. With great language education, people communicate and understand each other more thoroughly. And when we understand one another, it's easier to build a better world."
SOURCE: http://www.techvibes.com/blog/vancouvers-esl-explorer-officially-launches-aims-to-revolutionize-language-travel-industry-2012-06-27 June 27, 2012
---