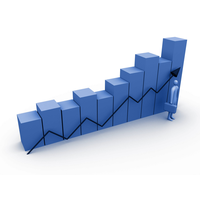 Posted by Techvibes Newsdesk on 2012-07-30 8:30:00 AM


We're all aware that Canada regularly bleeds startups and entrepreneurs, who flock south to seek superior funding opportunities south of the border in hotspots like Silicon Valley and New York.




But a new upsurge in funding on our side of the fence may finally be turning the tides.




"There seems to be an announcement a week about another fund being raised," Jennifer Evans, chair of the Information Technology Association of Canada and founder of digital strategy agency Sequentia Environics,told the Financial Post. "So it certainly looks like the landscape in this country is changing."




And a recent study reinforces this change, revealing that both the quantity and amount of angel investments are on the rise across the country.




Further, after a weak year of venture capital fund-raising in 2011—where VC firms raised $1 billion, a paltry 2% increase over 2010—Canada's Venture Capital & Private Equity Association reported in May that new capital committed to domestic funds totalled $742 million in the first quarter of this year. That's more than double the amount from the same quarter last year.




The numerous new VC funds popping up in 2012 are cross-country and from a wide array of firms, including Omers Ventures, Rho Canada, iNovia Capital, and more.




We'll never equal the US: with 10 times our population, there's always going to be more angels and venture capitalists in America. But tech startups generally don't need nearly as much money as they used to, so quantity is becoming less crucial. Canada still has a long way to go to break out of its conservative shell, but there's less and less reasons these days for Canadian entrepreneurs to flee south.
---