VANCOUVER - Today, downtown Vancouver's tech scene is welcoming an industry giant to their neighbourhood with the official opening of Sony Pictures Imageworks new global headquarters.
Imageworks is the Academy Award-winning visual effects and animation unit of Sony Pictures Motion Picture Group, known for live-action visual effects and dynamic character animation.
Founded over 20 years ago, Imageworks has worked on over 75 productions to date, including the $4-billion Spider-Man franchise, Disney's Alice in Wonderland, the Warner Bros sci-fi thriller Edge of Tomorrow and Sony Pictures Animation's Hotel Transylvania. Upcoming projects include Columbia Pictures' live-action film Pixels, Hotel Transylvania 2 for Sony Pictures Animation, Disney's Alice in Wonderland: Through the Looking Glass and many more.
"B.C. is thriving because we have a diverse economy and diverse markets - and tech is leading the way," said Premier Christy Clark. "With a highly skilled talent base, attractive lifestyle and business climate, B.C. is increasingly a global destination for digital media giants."
"Imageworks' move from California to British Columbia is a clear, strong message that the right ecosystem for a technology industry to grow and thrive is right here," said Amrik Virk, Minister of Technology, Innovation and Citizens' Services. "For small start-ups to global giants, we have access to talent, venture capital, creative workspace and quality connectivity."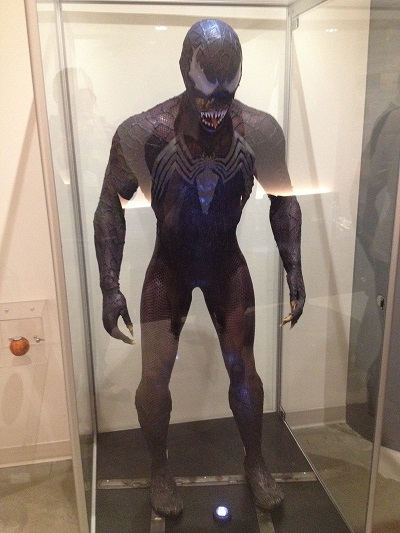 This addition to the province's technology landscape strengthens its reputation globally as Imageworks joins the list of major players, like Amazon and Microsoft, choosing to call B.C. their home.
"Imageworks is proud to call Vancouver home. The opening of this facility is the culmination of a five-year plan designed to ensure that we continue to bring the highest quality visual effects and animation to the big screen," said Randy Lake, executive vice president and general manager, Sony Pictures Imageworks.
To keep B.C.'s economy diverse, strong and growing, since Sept 2011 the BC Jobs Plan has been building on the strengths of the province's most competitive sectors utilizing our educated and skilled workforce.
Quick Facts:
Imageworks first opened a production office in Vancouver in 2010, with a staff of 80 artists - they now currently employ over 700 artists in Vancouver.

90% of their initial hires were local talent, and they continue to recruit the best Canadian talent.

They are currently working on seven different projects with Vancouver crews doing over 90% of the visual effects and animation work on each film.

British Columbia's tech sector employs approximately 4.4% of B.C.'s work force.

B.C. is among top provincial performers in terms of growth in technology revenues - outpacing overall Canadian tech revenue growth.

The Digital Media and Wireless sector in B.C. accounts for 16,500 jobs at 1,150 companies, providing $3 billion in revenues.
---