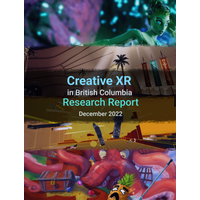 VANCOUVER, BC, March 29, 2023 — An exploratory research report released today by DigiBC and Nordicity gives a robust analysis of B.C.'s Creative Extended Reality (XR) sector. Beginning in July 2022, the study was conducted over three months and involved extensive surveying of the 36 participating companies and one-on-one interviews with key industry players. The purpose of this was to assess and assemble a profile of the creative XR industry in the province, while collecting strategic data to help DigiBC facilitate its ongoing growth. This resulted in the first comprehensive benchmarking of the creative XR sub-sector.

The Creative XR in British Columbia Research Report provides a snapshot of the sector's current landscape and potential growth trajectories, as well as demographics, talent/skill needs and emerging market opportunities.

When asked about the perceived growth trajectory, 35% of respondents said they expect to see revenues increase by more than 10%, showing a general confidence in the market for the current fiscal year. Additionally, all respondents said they anticipate growing their headcount over the next 12 months, which is a huge opportunity and advantage for further growth in the sector.

"My colleagues and I at Nordicity have been tracking the development of the XR community in B.C. and Canada for some time now. As this study illustrates, XR technologies can create a wide range of opportunities across a variety of industries while offering high-paying jobs to B.C. residents. I think the challenge now is to make sure that these employment opportunities are made available in an inclusive and equitable manner." - Kristian Roberts, Managing Partner, Nordicity

B.C.'s creative technology ecosystem has flourished since the 1980s to become a key driver of employment in the wider technology sector. British Columbia is a global hotspot for video game production and has also become a hub for animation, film, and AR/VR/XR. Currently, creative technology is a key contributor to the B.C. labour market.
​CLICK HERE TO VIEW FULL REPORT​
About DigiBC
DigiBC is the creative technology industry association of British Columbia with a mission to promote, support, and accelerate the growth of the sector to the benefit of current and future generations. Its membership includes companies from across the video game & interactive, animation, visual effects, VR/AR/XR, and virtual production sectors, along with technology enablers and service providers.

About Nordicity
Nordicity works extensively for both public- and private-sector clients, offering integrated knowledge of market and consumer trends, emerging technologies, regulatory and policy support structures, and competitive conditions to help develop evidence-based policies and strategies. Having an international presence, Nordicity has also become widely recognized for its ability to translate market developments and best practices from one market to another.

- 30 -

For more information or to arrange an interview, please contact team@digibc.org

Funding for this report was provided through the Canada Media Fund.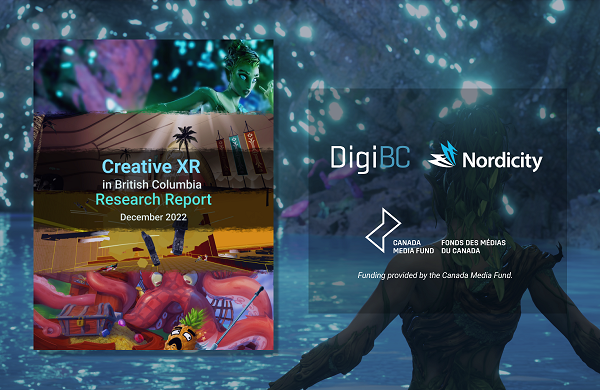 ---