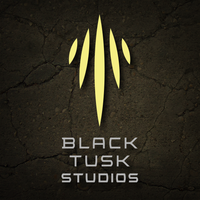 Vancouver's video game industry has been bleeding talent for several months now, but that trend appears to have reversed with the arrival of Black Tusk Studios.
Radical Entertainment and Rockstar Games both shuttered their Vancouver digs over the summer. But Microsoft Studios' Black Tusk operation, which will focus on Triple A games—the video game equivalent of a Hollywood blockbuster—should restore the city's reputation as a hub for game development in Canada.
"We are talking big budget, big team, long development timeline and very, very big projects that take a number of years to get through," studio manager Mike Crump told The Province.
The studio will be located in Vancouver's trendy and upscale Yaletown neighbourhood, specifically on the corner of Robson and Cambie.
Black Tusk Studios will employ 50 people off the bat, with plans to double that number to 100 as soon as possible. Crump says the studio is looking as "exponential growth" throughout 2013.
"We believe in Vancouver very strongly and that is one of the key things we want to get out there," he told the daily newspaper. "Some of the world's biggest game franchises were created here and that is not going to change going forward."
Via Techvibes


---