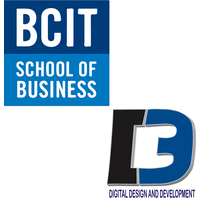 Learning to synergize in a digital world
New BCIT D3 (Digital, Design and Development) Program trains students to work across platforms
We live in a multiplatform world, and the ways people interact with the internet are more diverse than ever before. Smartphones, tablets, and cloud computing have radically changed the way that businesses develop multimedia campaigns, but training in how to develop these campaigns has lagged far behind. While in the past it was sufficient to be proficient in one or two aspects of multimedia development, the modern digital designer must be effective across the entire spectrum of tools, languages, and hardware platforms that are involved in making an effective online presence.
While the field of multiplatform development continues to evolve, there have been few places to turn for formal training in how to make the most of the smartphone revolution. However, a new program at the British Columbia Institute of Technology (BCIT) aims to change that. The new D3: Digital Design and Development Program is a two-year diploma which will equip students with the skills to create impactful online presences which will work synergistically across platforms. In this program, students explore the ins and outs of modern multimedia development, through a combination of coursework, internships, and major project work. The program, housed within BCIT's School of Business, provides students with a strong foundation in the entire digital development process – from conception of an idea to design and execution of a multiplatform media package.
"In the past, you could be an expert in web design, database development, or social media. Today, that's not enough; you have to be comfortable working in all those areas. That's what's unique about our program," said Ramin Shadmehr (D3 Program Head), a professional with more than seven years of experience in the software industry. "From day one, students will learn the tools of the trade and how technical, business, marketing and communication skills work together to produce interactive, dynamic and immersive content for deployment across all the platforms that people use to interact with media."
During this hands-on program, students will be taught how to develop and efficiently integrate content across platforms. They will use a broad toolkit, and will gain proficiency with the Adobe CS6 suite for graphics, animation, and video editing, Maya for 3D modeling, and they will learn to develop web and mobile application in HTML5, JavaScript, and CSS3. These skills will be gained in the context of maximizing the interactivity of content across platforms – a skill neglected in most multimedia training programs.
BCIT is a multidisciplinary world-class institution located in Burnaby, British Columbia, Canada. Registration is still open for a limited number of seats in the September 2012 intake. More information on the program can be found HERE --> www.bcit.ca/digitaldesign
---