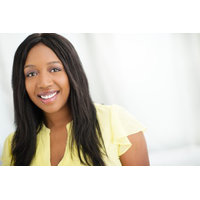 Vancouver, 14th March 2016 -- Forward Human Capital Solutions has hired Industrial Light & Magic's former Senior Recruiter, Cassandra Nelson as Human Capital Manager, responsible for senior management retained search and leadership coaching for international VFX, VR and games clients.
Caroline Stokes, founder of FORWARD Human Capital Solutions said, "VR and VFX were made for each other. ILM is at GDC this week talking about their VR endeavours, so bringing on board an expert VFX recruiter who is aligned with our unique culture is like finding a golden needle in a haystack and a very natural development for our entertainment technology human capital solutions company."
Stokes continued, "We are truly delighted to have Cassandra on board to drive new initiatives with VFX, VR and games clients."
Cassandra Nelson, Human Capital Manager commented, "It's rare to work with a talent acquisition and leadership development company that genuinely has a client, technology and coach-centric approach to working with all stakeholders and talent. I'm looking forward to building our clients business with meaningful search and coaching solutions."
Cassandra's background in VFX includes ILM, MPC and Prime Focus, and has built teams internationally and locally in the Vancouver market for productions such as Star Wars Episode VII, Warcraft, Jurassic World, Transformers 4, Captain America 2: The Winter Solder, Sin City, Life of Pi, Sherlock Holmes 2, Godzilla and many others.
FORWARD will be at GDC and VRDC this coming week meeting clients and talent to help move their vision forward.
For further information: caroline@theforward.co //
Based in Vancouver, BC: FORWARD Human Capital Solutions is a retained search and leadership development company based in Vancouver, serving digital entertainment, mobile and technology clients internationally. Previous clients include: Microsoft, Sony, Nokia, Electronic Arts, Disney, Spin Master Studios, Autodesk, VMC, RealNetworks across retained search, first 90 days coaching or executive coaching engagements. www.theforward.co
---