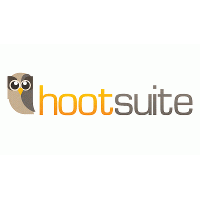 Posted by Knowlton Thomas on 2012-06-28 5:00:00 AM




Vancouver's HootSuite has added another batch of social apps to its growing third-party-powered App Directory.
Among the slew of new apps is SlideShare and Zuum. But no doubt the most notable of the bunch is the wildly popular Instagram, which was acquired not too long ago by Facebook for a whopping $1.2 billion.
With this addition, users will be able to view and search Instagram photos in a HootSuite stream, filter the stream to view key feeds (Home, Popular, etc.), view and add comments, like photos, and share photos to Facebook, Twitter, etc.
"After launching the App Directory in late 2011, we gave many popular social media networks a new home in our dashboard. We're excited to welcome these popular social networks because they're centrally focused around the easy-sharing of multimedia content," says HootSuite CEO Ryan Holmes. "Regardless of which social media network is popular today, and which is hot tomorrow, it's HootSuite's job to make the lives of our power-users, brands, and businesses easier - and we'll continue watching the industry to achieve this goal."
The SlideShare integration will enable users to view, search, and upload content, as well as share presentations and documents across multiple social networks all within the HootSuite dashboard.
The Edocr integration will allow users to search for documents by keyword or user, upload documents to Edocr accounts, view and comment on documents, share documents to social networks and more.
With Zuum, users will be able to view a feed of content proven to be highly engaging in social media, specifically on Facebook.
The App Directory features tools created by third-party developers to extend the capabilities of the dashboard. To simplify the process, HootSuite allows developers to create new apps using a toolkit. Created apps integrate directly into HootSuite streams.
SOURCE: http://www.techvibes.com/blog/hootsuite-adds-instagram-slideshare-and-more-to-app-directory-2012-06-28
---