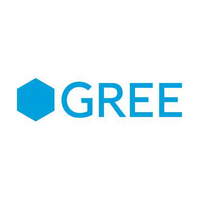 GREE ANNOUNCES NEW CANADIAN MOBILE GAME DEVELOPMENT STUDIO
- New Studio Will Be Located in Vancouver-
San Francisco, CA - July 20, 2012 - GREE, a leader in developing mobile social games and platforms, today announced plans to establish a new game development studio in Vancouver, Canada. The new studio will be focused on creating new and unique free-to-play gaming experiences for mobile gamers worldwide. GREE's Canadian studio will be headed-up by Steve Lin, a technology industry veteran and renowned retro game collector. Mr. Lin most recently served as GREE International, Inc.'s VP of Consumer Operations and coordinated the establishment of GREE's San Francisco studio.
"The goal for the Canadian studio is to merge the knowledge we gained from our recent successes with more experimental approaches. We want to take some risks and come up with new games and ideas that will contribute to the ongoing evolution of the mobile game space," said Mr. Lin. "The creative community in Vancouver has made tremendous contributions to the mobile and video game industry and we are looking forward to tapping into that talent pool and building a team of passionate innovators."
GREE's Canadian studio, the company's seventh studio worldwide, currently plans to release its first game in the next six to eight months. The search for talent is already underway and is currently focused on hiring an Executive Producer, engineers, and artists.
"GREE is a world leader in mobile and social games and we are thrilled the company has selected Vancouver and British Columbia for its first Canadian development studio," said B.C. Minister of Jobs, Tourism and Innovation Pat Bell. "This province is home to a thriving cluster of innovative video game and digital media companies that are drawn here by our deep pool of talented workers and our positive investment climate."
GREE will be at next week's Casual Connect in Seattle where members of the recruiting team will be on hand at the GREE booth (Platinum Table 1 located in the Grand Lobby of Benaroya Hall) to answer questions and receive resumes.

For more information about GREE or to apply for jobs with GREE's Canadian studio, please visit www.gree-corp.com
About GREE, Inc.
GREE is a global mobile social gaming company at the forefront of mobile technology. GREE is focused on building the world's leading mobile social gaming ecosystem for users and developers, while creating and supporting unique free-to-play game content. GREE is continuing to expand globally and has offices in Tokyo, San Francisco, London, Singapore, Seoul, Beijing, Amsterdam, Dubai, and Sao Paolo.
GREE and the GREE logo are trademarks or registered trademarks of GREE, Inc. in Japan and/or other countries. All other trademarks are the property of their respective owners.
###
Media contacts:
Tali Fischer
Director, Communications and Events
GREE International, Inc
T: 818-653-9234
E: tali.fischer@gree.net
Ken Johnston
VSC for GREE International, Inc
T: 415-677-9125 x206
E: ken@vscconsulting.com
---