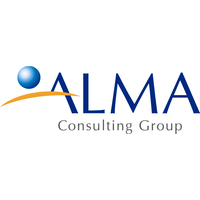 Federal Budget 2012: Evolution Rather Than Revolution for the SR&ED Program
SR&ED Program To Carry On
On March 29, 2012, the Federal Minister of Finance, Jim Flaherty, presented the 2012 budget titled "Jobs Growth and Long-Term Prosperity".
In recent months, there was considerable concern regarding anticipated cuts to the Scientific Research and Experimental Development (SR&ED) Program based on the Jenkins report and statements made by Prime Minister Harper at the World Economic Forum in Davos.
As hinted by Science and Technology Minister Gary Goodyear on March 6th at the Economic Club of Canada, the changes are more transformative than reformative.
In summary, the proposed federal budget changes will be phased-in as follows:
Current

1/1/13

1/1/14

Refundable tax credit rate for small Canadian SME -UNTOUCHED!

taxable income < $800K & up to $3M of expenditure

35%

35%

35%

Basic tax credit rate for large and foreign owned companies

20%

20%

15%

Capital expenditures

equipment intended for SR&ED

eligible

eligible

not eligible

Proxy rate

used to compute overhead costs based on direct labour

65%

60%

55%

Sub-contractors Expenditures

contract expenditures for SR&ED performed on your behalf

100%

80%

80%
With the exception of capital expenditures, all other expenditures such as salary and wages, materials, overhead expenses and sub-contract payments remain eligible, albeit at reduced rates for large companies.
Interestingly, the government will also invest $6 million over the next two years to improve theadministration of the program through several measures aiming at improving the claim pre-approval process and the self assessment tool. Also, echoing some of the concerns in the recent Ombudsman report, the government will work with industry representatives to address emerging issues and enhance the Notice of Objection process to allow for a second review of scientific eligibility determination.
More direct funding
The government has announced $1.1 billion over five years, in the form of grants, most of which will be directed to National Research Council's Industrial Research Assistance Program, IRAP ($110 million /year). The remainder will be distributed amongst various new or existing programs, such as:
A new Western Innovation Program will provide financial support to innovative small and medium-sized enterprises in Western Canada. This program is consistent with those offered in other regions.
$14 million, to be administered over two years, to double the Industrial Research and Development Internship Program.
$12 million per year to make the Networks of Centres of Excellence program permanent.
$95 million over three years, starting in 2013-14, and an additional $40 million per year thereafter, to make the Canadian Innovation Commercialization Program permanent and to add a military procurement component.
$67 million in 2012-13 to the National Research Council in support of refocusing its efforts on business-led, industry-relevant research.
The budget also proposes to provide $400 million to help increase private sector investment in early stage risk capital, although the form of this support has not yet been determined. In addition, $100 million will be provided to the Business Development Bank of Canada to support venture capital activities.
SR&ED remains very generous
Despite the proposed cuts, the SR&ED Program remains the most generous incentive program available for Canadian companies, especially so when combined with the provincial R&D tax incentives. Its greatest attribute is that it provides broad based incentive through tax credits to all companies based in Canada that invest in R&D, irrespective of their size, industry sector or technology area, as long as they perform qualified R&D. In 2011, the SR&ED Program provided more than $3.6 billion in tax assistance to 24,000 companies.
Your consultant will be contacting you in case you have any further questions on how the proposed SR&ED changes affect you.

You're receiving this email because you have expressed an interest in Alma Consulting Group Canada. Don't forget to add ncorne@almacg.ca to your address book so we'll be sure to land in your inbox!
---