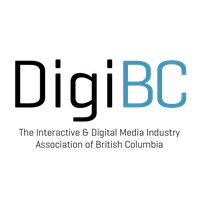 VANCOUVER, BRITISH COLUMBIA -- (February 22nd 2017) -- DigiBC, the Interactive and Digital Media Industry Association of British Columbia, welcomes the announced improvements and enhancements to the BC Interactive Digital Media Tax Credit (IDMTC). These accelerants will enable the continued success of our IDM sector in BC, as well as supporting the retention and attraction of highly-skilled, high-value employees in the province.
Key announcements of particular relevance to the Interactive and Digital Media sector included:
The increase in the Small Business Venture Capital Tax Credit and the ability for companies to benefit from both the Venture Capital Tax Credit and the IDMTC.

The expansion of the IDMTC to include Augmented and Virtual Reality products designed to entertain.

The adjustment of the principal business eligibility requirement for qualifying companies to claim the IDMTC on their digital media production activities.
We were also encouraged to see the $40M investment in high speed internet access to rural and remote communities and an additional $6M provided to support coding and the new school curriculum, including teacher training and computing equipment.
DigiBC represents the Interactive and Digital Media sector in BC, encompassing video game, animation, visual effects, virtual reality and digital marketing companies that represent over 16,000 full-time employees.
DigiBC will continue to advocate for broader enhancements to the IDMTC designed to further accelerate economic growth for BC's Interactive and Digital Media sector as a key pillar of BC's broader technology sector. We aim to re-establish BC as a top-five world leader in Interactive and Digital Media, provide support and training to future generations of talent, and expand our industry into additional regions in the province.
"IDM is one of the most vibrant and valuable industries within BC for today and the future, and the IDMTC enables our member companies to invest in exciting new experiences and technologies, sustaining thousands of new Jobs in the province to the benefit of all British Columbians," said James Hursthouse, Board Chair of DigiBC. "We look forward to our continued collaboration and partnership with the BC Government on driving the success and catalysing the growth of our industry, supporting innovative programs such as the Coding In Schools initiative, and showcasing BC as one of the best hubs for IDM creation in the world."
About DigiBC
DigiBC is the Interactive and Digital Media Industry Association of British Columbia. Our members include global companies such as EA (Electronic Arts), Sony Imageworks, Capcom, Microsoft, Relic Entertainment (Sega), and Namco Bandai, as well as a slate of homegrown success stories such as Hootsuite, Conquer Mobile, Hinterland Studios, PlaceSpeak, Finger Food Studios, Klei Entertainment, Thunderbird TV and Archiact Interactive. These companies are creating innovative products and services in video gaming, animation, visual effects, and digital marketing across traditional and emerging platforms, including VR, AR and MR. Collectively, BC has hundreds of interactive and digital media companies, which employ over 16,000 people and generate billions in annual sales – making the sector one of the most significant contributors to British Columbia's economy.
For more information, email James Hursthouse (exec@digibc.org) or visit www.digibc.org
---