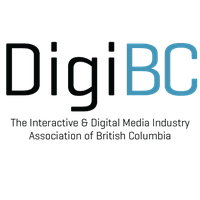 Vancouver, BC, January 7, 2021 - DigiBC, the Interactive & Digital Media Industry Association of British Columbia, announced today the appointment of Loc Dao as new Executive Director.

Dao brings a wealth of experience in Canada's creative technology industry to DigiBC. He served as Chief Digital Officer for the National Film Board of Canada and co-founded the groundbreaking NFB Digital and CBC Radio 3 studios. During his tenure at NFB and CBC, and as co-founder of Randomlink Interactive, a website developer for clients including the Vancouver 2010 Olympics/Cultural Olympiad, he advised the Government of Canada, Canada Media Fund, Sundance, Tribeca, IDFA and VIFF Film Festivals. Additionally, Dao has won over 100 awards over the course of his career, including: Top Digital Producer (Digi Awards), Site of the Year (Favourite Website Awards), a Cannes Cyber Lion and 15 Webby Awards.

"I am extremely pleased to work on behalf of the creative technology industry in BC. This sector is an important contributor to BC's economy, providing great careers and opportunities today. It also plays a big role in the province's broader technology and innovation strategies as we look to the future," said Dao. "I am particularly excited about DigiBC's education initiatives and developing partnerships to ensure that our sector continues to provide opportunities for all British Columbians."

DigiBC Board Chair, Jon Lutz said, "The last two years have seen strong growth for the creative technology sector and our organization has made great strides during this time. We've established a partnership with the Animation & VFX Alliance of BC, and have seen substantial growth in how we give back to the community through our educational programs and public policy advocacy. We could not be happier that Loc has agreed to join DigiBC as our new Executive Director."

DigiBC's board of directors and staff would like to extend their gratitude to Brenda Bailey for her vision and service to the organization as Executive Director over the last two and a half years. In October 2020, Bailey was elected as a Member of BC's Legislative Assembly, representing Vancouver-False Creek.

For more information and to arrange an interview with Loc Dao, please contact team@digibc.org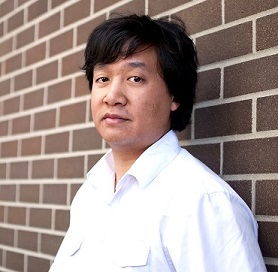 About DigiBC
DigiBC is a member-driven, non-profit association that represents companies in the video games/interactive, animation, visual effects, VR and AR sectors. DigiBC's mission is to support and promote the creative technology industry in British Columbia to the benefit of current and future generations. This is done through advocacy and policy development, member events, member benefit programs and educational outreach activities, as well as building awareness and support among other stakeholders and the general public. Additionally, we embrace Diversity & Inclusion with the core belief that working across different backgrounds, cultures and experiences will create a better future for our industry.
---