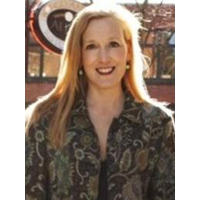 Vancouver, BC, Canada / February 13th, 2018 - DigiBC, the Interactive & Digital Media Industry Association of British Columbia, is pleased to announce that Brenda Bailey has been appointed as full-time Executive Director.

Brenda Bailey is a seasoned video game industry executive with significant experience in the not-for-profit sector. Her first studio, Deep Fried Entertainment, founded in 2005, created titles for the Playstation Portable and Nintendo DS platforms. Her next venture, Silicon Sisters Interactive, pioneered the creation of high-quality games for women and girls for iOS and Android devices. Bailey was most recently Executive Director of Big Sisters of BC Lower Mainland, where she worked to introduce more girls to the tech sector. She has degrees in Political Science and Social Work, and extensive studies in both Business and Law.

"I am exceptionally excited for the opportunity to draw on my background to support and advocate for the growing creative technology sector in BC as it continues to underpin the province's broader technology and innovation strategies," said Bailey. "I am particularly excited about new DigiBC initiatives in education and professional development that will help ensure our sector is of benefit to British Columbians all across the province, both now and in the future."

DigiBC board chair, Jon Lutz said; "The last 18 months have been a period of renewal and revitalization for DigiBC. We re-established our mission and mandate squarely around a creative technology focus, and a new, smaller board of highly committed directors is now in place, qualified and excited to take this mandate forward. It's time for the organization to bring on a full-time Executive Director, and we could not be happier that Brenda has agreed to join the organization in this capacity."

DigiBC's board of directors and staff would like to extend its gratitude to James Hursthouse for his service to the organization as part-time Executive Director since November 2016. James commented "Contributing to the growth and effectiveness of DigiBC has been exceptionally rewarding, but it is time for me to refocus my energy on opportunities ahead of me in the private sector. I am staying in digital media and look forward to supporting DigiBC and Brenda as the new Executive Director as I return to the board."

To find out more about DigiBC, please visit http://www.digibc.org
About DigiBC

DigiBC is the industry association for interactive and digital media (IDM) companies in British Columbia. Our members include multinational companies such as Electronic Arts, Animal Logic, and Relic Entertainment (Sega), as well as a slate of homegrown success stories such as Finger Food Studios, Skybox Interactive, Hyper Hippo and Blackbird Interactive. These companies are creating innovative products and services in video games, animation, visual effects, and digital marketing across traditional and emerging platforms, including VR, AR, and MR.
For more information and to arrange an interview with Brenda Bailey, please contact team@digibc.org
---