VICTORIA, BRITISH COLUMBIA, June 14, 2016 – Codename Entertainment announced today that its award-winning clicker/idle game is available on iTunes and Google Play in Australia, New Zealand, Norway, Sweden, Denmark and Finland following a successful beta launch in the Philippines.
Crusaders of the Lost Idols will be available globally this summer on July 7, published by Kongregate, the leading publisher of mobile and web games and wholly-owned subsidiary of GameStop Corporation.
"We've been delighted with the test market launch so far with Kongregate. They've been great partners for us as an indie development studio," said Eric Jordan, CEO of Codename Entertainment. "Now we're ready for more gamers to play Crusaders, and starting today players in Australia, New Zealand and Scandinavia can get an exclusive look at the game ahead of our global launch this summer."
Crusaders of the Lost Idols is a fantasy strategy game where you unlock new Crusaders, collect gear, and earn achievements. It launched last year and is currently one of the most played games on Kongregate.com out more than 109,000 titles and consistently one of the top 2% of games on Steam. It is the only clicker/idle game with a formation strategy feature which has inspired individual players to log almost 4 million of hours playing time every month.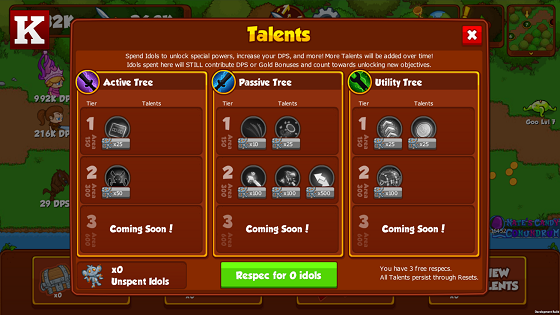 KEY FEATURES:
● Formation Strategy: The only clicker/idle game to feature a formation system. Crusader specific abilities, buffs, and gear challenge the player to find the best formation for every campaign and event.
● Unlock Crusaders: Collect an unusual host of over 30 characters such as The Bat Billionaire, Emo Werewolf and RoboTurkey, inspired by the world of video games and popular culture with more added Every Month.
● Over 10,000 Levels : Master 6 campaigns with dozens of objectives with deep playability and challenge; more campaigns released regularly.
● Collect Gear, Buffs, and Trinkets: A cornucopia of content with hundreds of unique upgrades for each character, including unique gear, and buffs are available to collect.
● Daily Quests: Each day players are challenged to complete mini-objectives that reward success with precious red rubies.
● Monthly Events: Limited time events featuring special objectives and exclusive new content updated Every Month.
● NEW! Missions: Send your idle Crusaders on side missions to unlock past Event Crusaders, new gear, earn Enchantment Points and jeweled chests plus more!
Available worldwide on July 7, Crusaders of the Lost Idols will be available on iPhone, iPad, iPod touch and Google Play for Android devices. Crusaders is available now in Australia, New
Zealand, Norway, Sweden, Denmark, Finland and the Philippines.
For more information on Crusaders of the Lost Idols go to www.codenameentertainment.com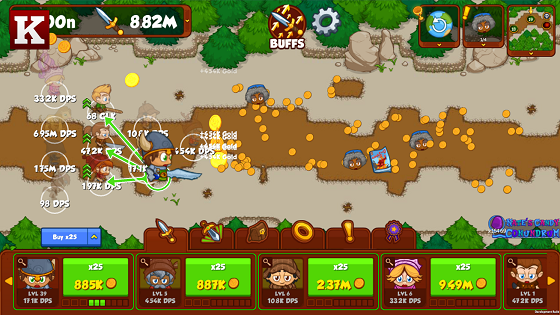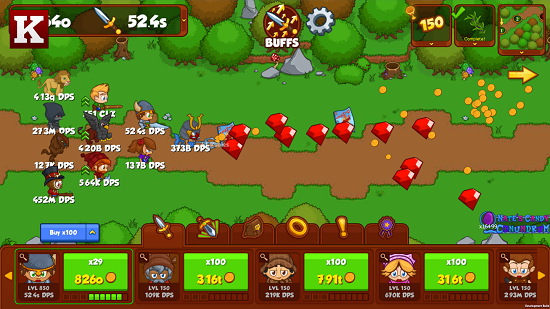 ABOUT CRUSADERS OF THE LOST IDOLS
Crusaders of the Lost Idols is the award-winning and top-rated idle/clicker game that has been played over 15 million times on across all platforms since its launch in July of last year. It was awarded the Idle Game of the Year on Armor Games and is one of the most played games on Kongregate.com out of more than 109,000. It is also consistently one of the top 2% of games on Steam. It is the only idle/clicker game to include a formation feature where players learn to master the strategy of organizing their party of characters into the most powerful, monster-destroying formation possible.
ABOUT CODENAME ENTERTAINMENT
Codename Entertainment was founded in 2008 in Victoria, B.C. by David Whittaker and Justin Stocks. They started making games for Facebook and evolved into making games for platforms like Kongregate.com, ArmorGames, and Steam. In 2015, the company launched Crusaders of the Lost Idols.
Codename Entertainment and Crusaders of the Lost Idols are trademarks of Codename Entertainment Inc. All other products named herein are trademarks or registered trademarks of their respective companies.
ABOUT KONGREGATE
Kongregate is a leading mobile game publisher and web gaming portal. Kongregate's mobile publishing focuses on free to play mid- and hard-core titles. Working closely with mobile game developers Kongregate provides consulting, analytics, marketing, launch support, and game features such as cross promotion, guilds, and chat. Kongregate's mobile games have been downloaded tens of millions of times and have hundreds of millions of gameplays.
Kongregate's web portal features over 100,000 free games played by tens of millions of game per month. Kongregate is a wholly-owned subsidiary of GameStop Corporation and is based in San Francisco. The company was founded in 2006 by brother-and- sister team Jim and Emily Greer.
---