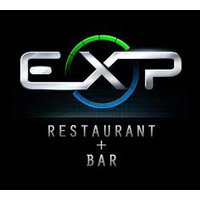 Vancouver will soon host Canada's first video game-themed restaurant as Brian Vidovic's EXP Restaurant and Barapproaches its opening day.
It's a project that Vidovic has long dreamed of making a reality, and has fought hard to develop in its Pender St. location for the past two years.
Initial struggles to acquire permits delayed the original opening date of autumn 2011—creating a restaurant and bar of his scale requires permits and licenses that can take many months to acquire. The LCLB has two potential liquor licenses available to new businesses; one, a liquor-primary license, is not being dispensed by the City of Vancouver. The other, a food-primary license, is far more common, and far more in line with the prerogatives of Vidovic's business.
It was this license that his business was awarded earlier this week. Once it's opened, the venue will be host to indie meetups, local gaming events, and countless lovers and supporters of gaming culture.
The one thing it can't host is actual video games.
For the past six months, Vidovic has found himself fighting a skirmish in the war that the Rio Theatre began against the province as he struggles to provide his future clientele with consoles to enjoy on premises. The LCLB enforces laws that have been mostly unaltered since their creation upon the repeal of prohibition.
As movie theatres and arcades were at one point the haunts of bootleggers, they were forbidden to provide liquor. Now nearly a century later, Vancouver businesses have begun to speak out against the code as it stands. Vidovic speaks out more stridently than most due to what he claims is unfair treatment. He will open without video games, but he will not give up the pursuit. I asked him if there was any way at all that video games were possible for the EXP Bar in a coffee shop not far from the restaurant's Pender and Hamilton St location.
"If I provide consoles, totally not possible. If other people were to bring them in, only not possible on our license, but doable anywhere else in the city," Vidovic explains. "I asked them if I could set up video games. So what they're saying is 'Don't be honest, ever, and you'll get what you want.' And I wanted to be an honest businessman."
"The fact is that there is no policy specifically for sit-down video games, so they've been lumped in with card and board games, where they're permitted so long as they don't divert the focus from the food," he adds. "They argue that video games will divert—but it's not as though they will be diverted towards liquor instead. They'll just be distracted with their game, which is all I want to provide them with."
Vidovic has reached out to MP Jenny Kwan to bring the matter to Minister Rich Coleman's attention. News has not yet returned from the capital.
Here in Vancouver the restaurant has been embraced by the gaming community; custom Xbox 360 controllers have been designed by TheControllerShop.com, and their June Indiegogo campaign earned the business over $61,000. There's a petition here with 4,500 signatures thus far to protest the LCLB video game restrictions.
"For me, it's bigger than 'I want to play videogames,'" says Vidovic. "I want to legitimize our industry as an art form: if you can have movies and tv and UFC up on a screen, then we need to have video games. I'm really stubborn. It's not something I'm going to drop without a fight."
Vidovic speaks for entrepreneurs across the world when he says, "I just want to open my business to the true vision that it should be."
However and whenever it opens, gaming Vancouverites have much to look forward to.
---