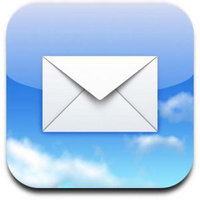 Posted by Techvibes Newsdesk on 2012-06-22 11:25:00 AM
People don't like writing emails from their smartphones. But they sure don't mind reading them.
Email has gone mobile faster than most internet-based activities, probably because they're light on data, quick to download, and easy to consume—plus, it's something most people like (or have to) check often, and it's considerably more convenient to check from a smartphone on the fly than accessing a PC at home.
But it's a little surprising to learn which smartphone dominates email consumption, and just how thoroughly it does so. It's Apple's iPhone, which accounts for an insane 20% of all email opens, according to new data from Litmus' Email Analytics.
Google's Android, which notably has many more devices floating about, accounts for just 7%. And RIM's BlackBerry, which has been famous for its efficient email system for more than a decade, is lost in an "Other" category that represents just 3% of emails, probably because of its rapidly evaporating marketshare.
Observe more statistics on email clients in the Litmus infographic below.
SOURCE: http://www.techvibes.com/blog/20-of-all-emails-are-opened-on-iphones-2012-06-22 June 22, 2012
---