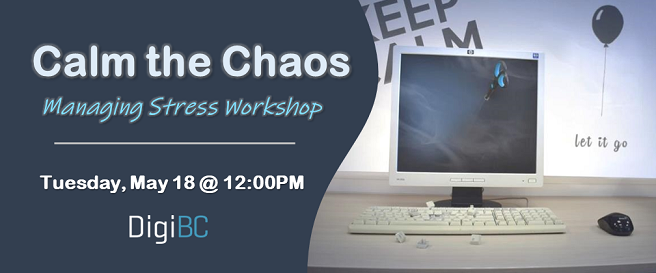 Feeling uncertain, stressed or anxious? Or looking for some new coping skills? Daily stress can build to a level of being too difficult to handle and can leave you feeling depleted. This can lead to physical, emotional, and behavioral problems which can then affect your health, energy, mental alertness, and personal and professional relationships. Join us on May 18 and learn some useful tips to manage your stress levels during these trying times. This workshop will be conducted by Cathy Lim and will cover the following:
The S.T.A.R. stress management model

Common cognitive distortions

Tips and resources

**Zoom link will be sent out on May 17
**Available to all employees at current DigiBC and Anim&VFX member companies


ABOUT CATHY LIM
Cathy is a seasoned HR professional with 20 years of experience in Vancouver's tech industry. She is currently the volunteer Executive Director for the Vancouver Asian Film Festival, helping advocate for under-represented groups in mass media and increasing awareness against anti-Asian hate crime. Cathy has been teaching throughout her career for multiple post-secondary institutions such as UBC, BCIT, VFS, and CDM, and several non-profits such as the Vancouver Asian Film Festival and YWCA. Her passion to engage and enlighten those around her feeds her limitless energy!