Proof of vaccination starts September 13
To keep everyone safer when visiting the places and events they love, proof of vaccination will be required for everyone 12 and older to enter non-essential recreational businesses and events.

This includes bars, restaurants, coffee shops, indoor sports events, concerts, casinos, movie theatres, gyms, weddings, conferences, and indoor recreational sports and activities. 

Learn more >> https://www2.gov.bc.ca/gov/content/covid-19/vaccine/proof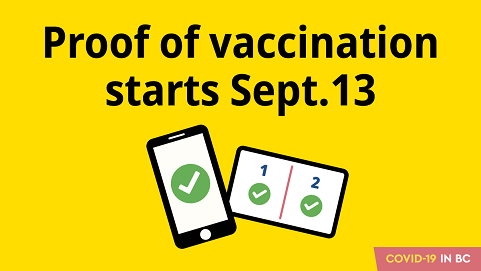 Masks mandatory in indoor public spaces

As of August 25, masks must be worn by everyone who is 12 and older in all indoor public spaces. This includes places like retail stores, grocery stores, public transit, taxis, as well as post-secondary institutions, bars and restaurants (when not seated at your table). Don't forget gyms and fitness centres, when you are not working out!

As students are going back to school, the mask mandate will also apply to all students, staff and visitors anywhere inside K-12 schools. This does not include students in K-Grade 3. 

More information >> https://news.gov.bc.ca/releases/2021HLTH0053-001665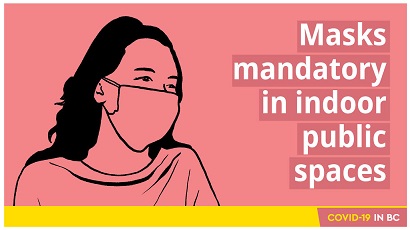 The government has

introduced the plan for providing a vaccine to every British Columbian who's eligible to receive it between April and September.
Have symptoms?

Anyone with cold, influenza or COVID-19 symptoms can be assessed and get a test. Testing is done through a primary care provider, walk-in clinic, urgent and primary care centre or community collection centre.

Additionally, drive-thru testing is available in Vancouver at the St. Vincent's location (4875 Heather St). Click here to see the full list of collection centres in the province.
 
Physical Distancing Orders
Violations of Public Health Orders can carry fines of over $25,000 or jail time
Gatherings are banned
Maintain 2 metre distance from others
Stay home as much as possible, do not visit with friends (call them instead)
It's okay to go outside for fresh air and exercise, but stay away from others
Self-isolate if you are sick, even if it is not COVID-19
---
Wash hands often with soap and water for at least 20 seconds

Avoid touching your eyes, nose or mouth

Cover your mouth when sneezing or coughing and then wash hands immediately

Consider no longer shaking hands and instead use another form of greeting (fist bump, elbow bump or our favourite, the Spock Vulcan greeting with LL&P)
The government's plan is a four phase strategy that outlines the gradual restarting of the economy. It is a series of careful steps to protect people and ensure that the province can come back from COVID-19 stronger than before. We are now in Phase 3. Click here for further details.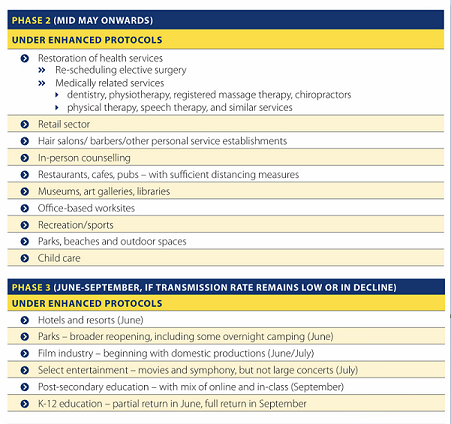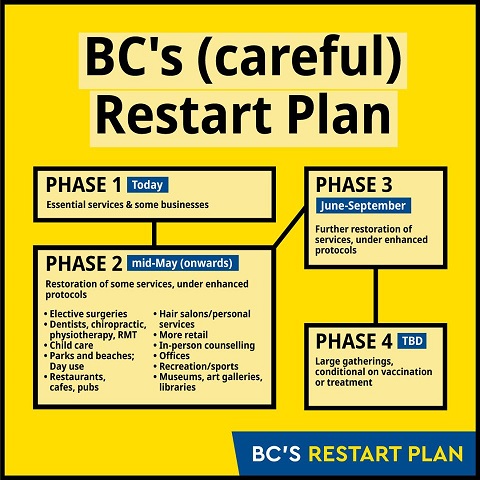 #CRUSHCovid is a great initiative from ESAC and the Public Health Agency of Canada that was created to reach Canadians aged 13-29. By sharing trusted health messaging, the hope is that gamers in this age demographic will continue to step up and help keep each other and our communities safe by encouraging and engaging in four health measures that can stem the spread of COVID-19.