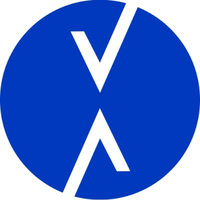 VANCOUVER, BC, February 10, 2023 - DigiBC is pleased to announce the appointment of Loc Dao, DigiBC's Executive Director, to the Invest Vancouver Management Board. Dao co-founded the first public media digital studios at the CBC and National Film Board of Canada. He was previously Chief Digital Officer for the NFB and an expert industry advisor to the Government of Canada. He's the acting chair of the board of the Canadian Interactive Alliance / l'alliance interactif canadienne (CIAIC), representing over 3,000 companies working in interactive digital media and employing over 50,000 people across Canada. Dao has won over 100 awards including 'Top Digital Producer' (Digi Awards), 10 Webby Awards, and was most recently named to Vancouver Magazine's 2023 Power 50 List for co-founding and co-curating Signals - The Creative Technology Showcase in partnership with VIFF.
"I'm excited to collaborate with my fellow board members to see how we can work towards growing our region in an equitable and sustainable way. I'm proud to represent the interactive digital media industry, and our partners in the animation, visual effects and virtual production sectors, in contributing to a common vision for the region," said Loc Dao, Executive Director, DigiBC.
Invest Vancouver is the Metro Vancouver region's economic development leadership service representing 21 municipalities, one treaty First Nation, and one electoral area. The new Invest Vancouver Management Board consists of leaders from a cross section of the region, and it is chaired by North Vancouver Mayor Linda Buchanan, with City of Surrey Councillor Harry Bains serving as Vice-Chair.

Linda Buchanan (C) – Mayor, City of North Vancouver
Harry Bains (VC) – Councillor, City of Surrey
Bridgitte Anderson – President and Chief Executive Officer, Greater Vancouver Board of Trade
Janet Andrews – Secretary-Treasurer, New Westminster & District Labour Council
Robert Armstrong – Chair of the Board, Coast Capital Savings
Queenie Choo – Chief Executive Officer, S.U.C.C.E.S.S.
Joanne Curry – Vice-President, External Relations, Simon Fraser University
Darren Dahl – Dean of Sauder School of Business, Sauder School of Business, UBC / Innovate BC Professor
Loc Dao – Executive Director, DigiBC
Trevor Davies - Secretary-Treasurer, CUPE BC
Bob Dhaliwal - Secretary Treasurer, International Longshore and Warehouse Union Canada
Lisa Dominato – Councillor, City of Vancouver
Nora Gambioli - Councillor, District of West Vancouver
Anita Huberman – President and Chief Executive Officer, Surrey Board of Trade
Wendy Hurlburt – President and Chief Executive Officer, Life Sciences BC
Jeanette Jackson – Chief Executive Officer, Foresight
Amy Lang – President, North Shore/Mammoth Studios
Richard Lee – Councillor, City of Burnaby
Christopher Lewis (Syeta'xtn) – Director of Indigenous Initiatives and Reconciliation, Simon Fraser University
Cheryl Muir – Senior Vice President, Public Affairs and Communications, Business Council of British Columbia
Evi Mustel – Owner and President, Mustel Group
Chris O'Riley – President and Chief Executive Officer, BC Hydro
Ajay Patel – President and CEO, Vancouver Community College
Kevin Quinn – Chief Executive Officer, Translink
Robin Silvester – President and Chief Executive Officer, Port of Vancouver
Olga Stachova – Chief Executive Officer, MOSAIC
Tamara Vrooman – President & CEO, Vancouver Airport Authority
Brad West – Mayor, City of Port Coquitlam

Full bios on each of the board members can be found here.
======
About Invest Vancouver
Invest Vancouver is an economic development leadership service provided through Metro Vancouver Regional District to position the region for success in a rapidly evolving global economy. Their purpose is to amplify opportunity and propel prosperity for all residents of the Metro Vancouver region. Their mandate covers three areas of activity: attracting strategic investment, conducting economic research and policy analysis, and fostering collaboration.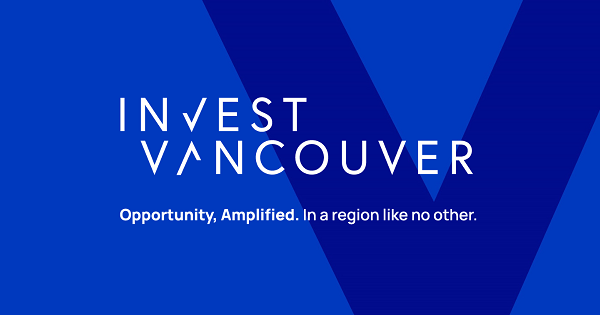 ---