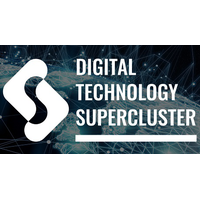 VANCOUVER, BRITISH COLUMBIA -- (February 15, 2018) - DigiBC, the Interactive and Digital Media Industry Association of British Columbia, welcomes the announcement that the British Columbia-led Digital Technology Supercluster is one of the funding recipients for the Government of Canada's Innovation Supercluster Initiative, Minister Navdeep Bains announced Thursday.
"It is an exciting and historic time for innovation in Canada. The Digital Technology Supercluster is a generational opportunity – one that holds significant promise for companies in BC and across Canada," says Bill Tam, Co-Chair of Canada's Digital Technology Supercluster consortium.
DigiBC was one of 200 associations involved in the BC led proposal and is delighted with the federal decision to support this vibrant sector of the BC economy. "Superclusters are innovation hotbeds, designed to energize the economy and become engines of growth. Recognizing and supporting the continued success of the Digital Technology sector in British Columbia is not only good for the sector but for all British Columbians as the initiative is estimated to create 50,000 jobs and inject $15 Billion in GDP to BC's economy over the next decade" says DigiBC Executive Director Brenda Bailey.
About DigiBC
DigiBC is the Interactive and Digital Media Industry Association of British Columbia.
Our member companies are creating innovative products and services in video gaming, animation, visual effects, and digital marketing across traditional and emerging platforms, including VR, AR, and MR. Collectively, BC has hundreds of interactive and digital media companies, which employ over 16,000 people and generate billions in annual sales – making the sector one of the most significant contributors to British Columbia's economy.

For more information, email Brenda Bailey (exec@digibc.org) or visit www.digibc.org
---