DigiBC: The Industry Association for Digital Media in BC
DigiBC is a not-for-profit, 100% membership and sponsorship-funded organization. We represent our province's creative digital industries such as Video Games, 2D/3D Animation, Visual Effects (VFX) and Digital Innovation (such as social media, content creation & new emerging technologies). Supportive companies, channel partners and traditional companies and organizations are also DigiBC members, learning and networking to expand their digital knowledge and business initiatives.
As an association, we work together to make BC's ecosystem of creative digital industries stronger and more influential through education, networking and public policy. Our industry is only as strong as our representation. The stronger the representation is, the more influence and voice we will have.
Membership is affordable and offers special benefits for both individuals and companies. Get access to our network, attend exclusive events, receive discounts and more by joining DigiBC. Help make BC the most recognized center for digital media excellence in the world!
Netmarble acquires Kabam's top studio in Vancouver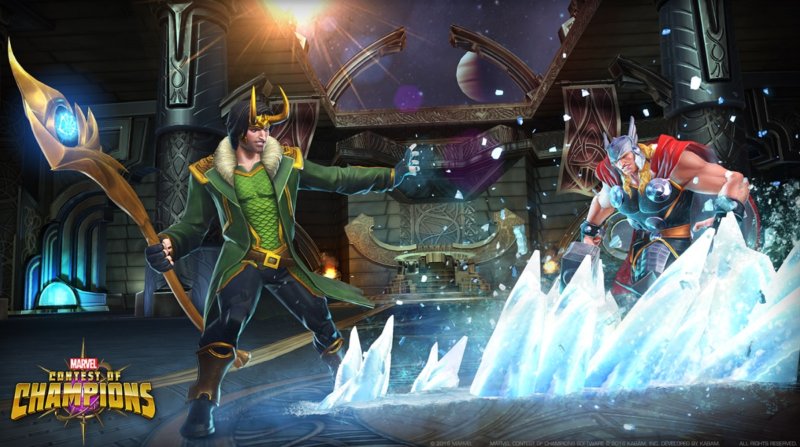 Image Credit: Kabam / Netmarble
DigiBC would like to congratulate South Korea's NetMarble on the acquisition of Kabam's Vancouver Studio and welcome them as new members of the thriving BC games scene.  According to Venturebeat, Kabam Vancouver has produced the lion's share of Kabam's revenue with the hit game Marvel: Contest of Champions. 
Netmarble is acquiring Marvel Contest of Champions, and it is also acquiring the Vancouver studio's next game, Transformers: Forged to Fight. It should launch in the second quarter, and the deal itself is expected to close in the first quarter. Netmarble nor Kabam disclosed the price but it is rumored to be one of the largest acquisition prices for a BC game studio to date. 
Kabam's Vancouver unit is one of the most successful and valuable studios in the free-to-play mobile game industry. Marvel: Contest of Champions has grossed over $450 million since launching in December 2014, has more than 90 million installs, and continues to perform on the U.S. iTunes App Store's top grossing charts, consistently ranking within the top 10. 
Read the full Venturebeat article here.
The VR/AR Association and DigiBC

December 2nd, 2016: DigiBC and the VR/AR Association's Vancouver chapter will be working together over the coming months to help grow the VR/AR community in BC. VRARA has joined DigiBC and DigiBC is now a member of the VRARA. DigiBC members also interested in directly joining the VRARA can find more details here.
Health, Dental, Life Plans from BenefitDeck
DigiBC is pleased to partner with BenefitDeck and offer our members a competitive health benefits plan. BenefitDeck is a benefits consulting company familiar with the needs of the digital media industry. With a mission to improve overall workplace wellness, cost is further reduced through a healthier, more engaged and productive team. BenefitDeck has helped a number of our members achieve maximum savings through this association plan arrangement. Learn more about the DigiBC partner plans.