Hosted by: DigiBC, Foreign Affairs & International Trade Canada and BC Ministry of Jobs, Tourism and Innovation

SUMMARY:
GREE is a leading mobile social gaming company that is currently developing a global platform with a focus on free-to-play games. GREE is looking to partner with quality game studios, targeting iOS, Android and mobile web (HTML5) developers, and is offering both work-for-hire arrangements and own IP distribution via its GREE mobile platform, available in Q2.
Come meet GREE International's Margaret Tallman, VP of Developer Relations, and Sarah Thomson, Director of Developer Relations, for a meet-and-greet breakfast followed by an interactive briefing session on GREE and its partnership opportunities for developers.
TO REGISTER
*If you are also interested in having a one-on-one meeting with Margaret and Sarah to learn more about GREE and its opportunities as they relate to you specifically, please send a short company profile and description of your specific interests with GREE to Victoria.hayes@international.gc.ca
Our special thanks to Robson Square for their assistance in organizing and hosting this event at their venue.
AGENDA:
9:00 – 9:30 Registration & Breakfast
9:30 – 9:45 Introductions
9:45 – 10:30 GREE Story, History and Overview
10:30 – 11:15 Opportunities with GREE
Ø Types of games, business model and working relationships
11:15 Q&A
About GREE:
GREE is a leading mobile social gaming company that is currently developing a global platform with a focus on free-to-play games. In addition to opening their own social games studio in the US, GREE acquired OpenFeint in April 2011 and their ecosystem now reaches over 190 million players worldwide and offers over 7,500 games. GREE is on track to generate $1.7 billion in annual revenue and plans to double its US headcount in 2012.
About DigiBC:
DigiBC promotes, supports and accelerates the growth, competitiveness, and sustainability of BC's digital media and wireless industry in the world through world-class leadership, promotional and trade and investment initiatives, networking and events, education and training, and public policy. We represent more than 1,000 companies and 16,500 employees in video games, animation and visual effects, web 2.0, interactive marketing and social media, e-learning, and mobile and wireless generating revenues of more than $3 billion a year. www.digibc.org


About the Trade Commissioner Service:
Located in more than 150 cities worldwide and in regional offices across the country, the Canadian Trade Commissioner Service, is Canada=s most extensive network of international business professionals, offering expert advice, problem-solving skills and a global network of contacts.
The Canadian Trade Commissioner Service, part of Foreign Affairs and International Trade Canada, helps Canadian companies and organizations succeed abroad.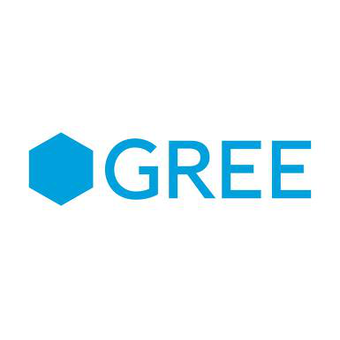 1700-800 Robson St, Vancouver, BC V6Z 2H7, Canada