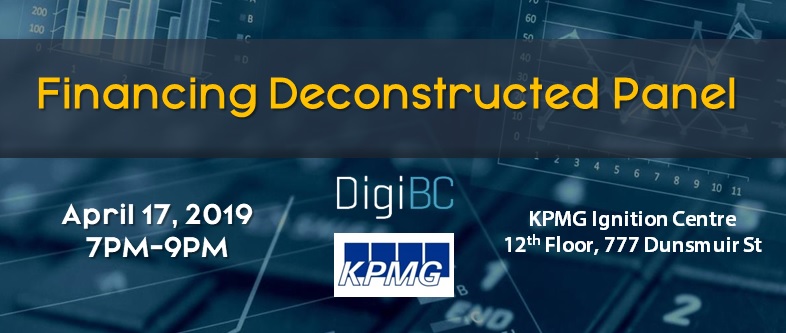 DigiBC was asked by our members to create an event on the topic of financing. We listened and have put together a fantastic panel that includes speakers from Export Development Canada, Canada Media Fund, Espresso Capital, RBC Knowledge-Based Industries, and KPMG.
The event will be held at the KPMG Ignition Centre in the heart of downtown Vancouver and will host members from across the creative tech sector (video games, animation, VFX & AR/VR). If you're looking to hear from and interact with important players in the technology and media finance world then this event is for you!

Click here to RSVP for your spot!
*The event is now SOLD OUT*

PANELISTS
Caterina Papadakos, Director, Espresso Capital
Stéphane Cosentino, National Deputy Director (Experimental Stream), CMF
Raul Duque, Sr Account Manager. Commercial Markets, EDC
Ed Zacharuk, Western Canada Tax Incentives Practice Leader, KPMG
Roberto Monteleone, Account Manager, Commercial Financial Services, Knowledge-Based Industries, Media & Entertainment, RBC
Moderated by Brenda Bailey, Executive Director, DigiBC

EVENT FORMAT
• Each speaker stationed at a table and groups of up to 15 will rotate between the five areas every 15 minutes.
• The speakers will present and talk about their area of expertise to prompt discussion and raise awareness.
• This will keep the energy in the room high and attendees will have a more personal engagement with the panelists.
THANKS TO OUR GENEROUS SPONSORS
KPMG Ignition Centre is a dynamic and collaborative hub designed to spark innovation, fuel transformation, and unlock your organization's future potential. Their multi-disciplinary teams harness exponential technologies, design thinking methodologies, and business model innovations to unravel core business challenges and seize opportunities in an era of rapid and disruptive change. Combining decades of industry experience, they tackle the end-to-end innovation journey. Become future-ready at KPMG Ignition.

Fasken is BC's largest law firm with 140 lawyers in their Vancouver office. This location provides a hub for their business law and litigation services and is home to many members of their mining, energy, technology and real estate teams. They solve the most complex business challenges, providing exceptional value and putting clients at the center of all they do.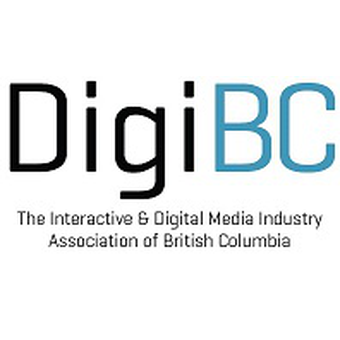 777 Dunsmuir St 12th Floor, Vancouver, BC V6C 1X8, Canada