Fuckup Nights is a global movement and event series that shares stories of failure. Three to four people get up in front of a room full of strangers to share their own professional fuckup. The story of the business that crashed and burned, the partnership deal that went sour, the product that had to be recalled... we tell them all!

DigiBC Members: $10
Non-Members: $30
Click here to purchase a ticket
Not sure if your company is a member? Click here to find out.

SPEAKERS:
Anthony Brown, CEO, AMPD Technologies
Galan Akin, Co-Founder & CCO, East Side Games
Joe Bonar, Studio Head, Truly Social Games

PANEL MODERATOR:
Alex Bickers, President & Creative Director, Reveal Events Group
SCHEDULE:
7:00PM Networking over sips and bites
7:30PM Fuckup stories
8:30PM More networking over sips and bites
9:00PM Event wraps up
KEY TAKEAWAYS:
We all f*ck up

Think dev post-mortem but on a stage and in a supportive, fun, safe environment

It promotes an acceptance of failure and celebrates trying

We can learn from our mistakes as a community

We want to get rid of the stigma of failure – failure is part of reaching success

Entrepreneurial culture can be isolating and dark so let's shed some light and humour on the challenges of being a dev entrepreneur

Where else are you going to get the chance to yell at the top of your voice, "Congratulations, you f*cked up!"?

*Questions? Feel free to email us at team@digibc.org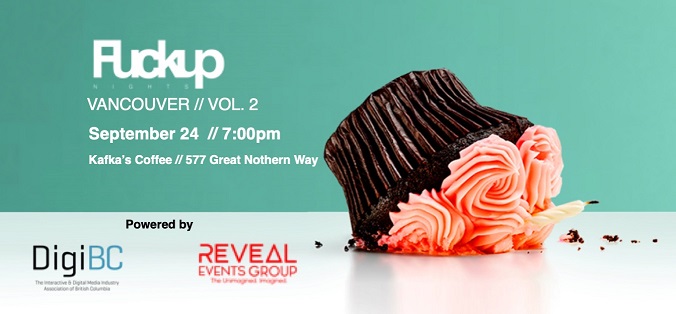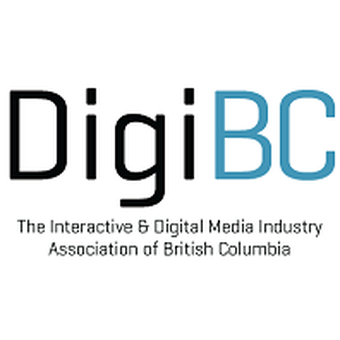 577 Great Northern Way, Vancouver, BC V5T 1E1, Canada