DigiMusic 2020

Planning Team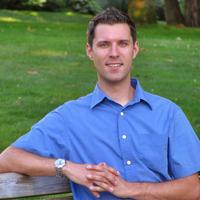 Zoltan Virag is currently an Adjunct Professor with the Education Department of Curriculum and Pedagogy at UBC, where he teaches sessional courses at the 300-400 level focusing on educational technology. He has been working at the West Vancouver school district since 2006 and is currently the music teacher at Irwin Park Elementary School where he is known as a pioneer in bringing digital literacy into the music classroom. Zoltan frequently speaks at local, provincial and national conferences, such as for the British Columbia Music Educators Association (2012, 2014), and the Canadian Music Educators Association (2015). Additionally, to his credit, Zoltan has delivered a TEDx Talk, Music Education: Collaborative Student-Driven Learning for TEDxWestVancouverEd in 2013. 

Outside of the professional realm, Zoltan is an avid classical and jazz flute player and is an iPad geek who loves to seek out new ways of interpreting and creating music. He has also composed choral, concert band and electronic music.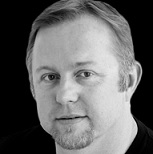 James Hursthouse is a twenty-year veteran of the global games, digital media, and technology sectors. He has experience and proven success across content development and publishing, infrastructure and technology for 'games as a service', and more recently with new technologies such as mixed reality, blockchain, and AI.  After spending the first half of his career in Asia and Silicon Valley, James moved to Vancouver, BC in 2010 to co-found and be the CEO of Roadhouse Interactive, a mobile gaming studio that grew to 180 people at its peak. James has a special interest around the intersection between music and games, having been a lifelong rock and metal fan. While at Roadhouse, he was one of the originators of Iron Maiden: Legacy of the Beast, the successful AAA mobile game based around the music and lore of Iron Maiden. The band is currently on a major world tour based on the game, which is the first time a major artist has toured in support of a game instead of an album. James is currently a board member at DigiBC and runs Greenstone Initiatives as an independent consulting company in the digital media sector. He is passionate about helping ensure that the digital media here in BC grows and thrives to benefit of current and future generations of British Columbians from all areas of the province and all walks of life.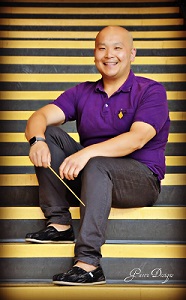 Mandart Chan is from Richmond, BC and his passion for music and education started with his first three band teachers, Mrs. Thompson, Mr. Morrow, and Mr. Hobson. Their enthusiasm and joy encouraged him to pursue a Bachelor of Music degree (Clarinet & Secondary Education) at the University of Victoria. His career pursuits took him to Calgary and then back to Belmont Secondary School in Victoria. Currently, Mandart directs the concert bands and teaches electronic music, music composition & technology, and piano and leadership. He also holds a Master's of Music from the American Band College (formerly part of Sam Houston State University). 
Mandart is currently the President of the BC Music Educators' Association, the Director of Public Affairs & Member Engagement of the Canadian Music Educators' Association, and directs the Intermediate Ensemble of the Greater Victoria Concert Bands. He is also a member of the Canadian Armed Forces (Reserves - Cadet Instructor's Cadre) where he holds the position as the Area Elemental Advisor (Air Cadets - Vancouver Island) at the rank of Major.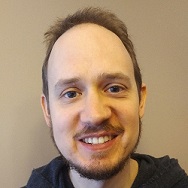 Chris Hendricks is the owner of ScreenHog Studios in Kelowna, and prior to that he worked as a prototyper at Hyper Hippo Games (formerly Rocketsnail Games) for six years. He created working Unity prototypes for many game ideas to various levels of completion to assess their feasability, and also provided sound, animation, and concept illustration work as needed. Additionally, he worked at Disney Online Studios Canada from 2005-2010, shaping much of the art style, gameplay, story, and musical direction for Club Penguin.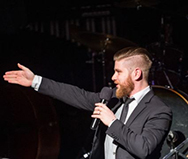 Corey Smith is the Director of Instrumental Music at Collingwood School - Morven Campus in West Vancouver, British Columbia. He has a Bachelor of Music in Musicology from the University of Alberta, a Bachelor of Education in Secondary Music Education from the University of British Columbia, and a Master of Music in Music Education from Boston University. Corey has been teaching music for over 10 years and enjoys exploring and developing the musical identities of his students through performance, production, and composition. Corey is very excited to be working with DigiMusic to help promote the use of music within the digital arts!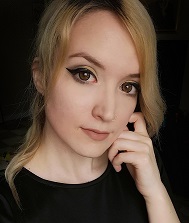 Kate-Lyn West is the Creative Technology Education Coordinator at DigiBC.

Career Pathway Videos
Caitlin Yu
Head of Quality Assurance
Phoenix Labs
Burnaby, BC
 
Shannon Mason
Composer & Sound Designer
Vancouver, BC
 
Adrian Talens
Freelance Composer
Vancouver, BC