DigiMusic 2019

Planning Team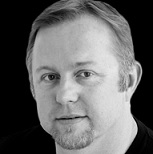 James Hursthouse is a twenty-year veteran of the global games, digital media, and technology sectors. He has experience and proven success across content development and publishing, infrastructure and technology for 'games as a service', and more recently with new technologies such as mixed reality, blockchain, and AI.  After spending the first half of his career in Asia and Silicon Valley, James moved to Vancouver, BC in 2010 to co-found and be the CEO of Roadhouse Interactive, a mobile gaming studio that grew to 180 people at its peak. James has a special interest around the intersection between music and games, having been a lifelong rock and metal fan. While at Roadhouse, he was one of the originators of Iron Maiden: Legacy of the Beast, the successful AAA mobile game based around the music and lore of Iron Maiden. The band is currently on a major world tour based on the game, which is the first time a major artist has toured in support of a game instead of an album. James is currently a board member at DigiBC and runs Greenstone Initiatives as an independent consulting company in the digital media sector. He is passionate about helping ensure that the digital media here in BC grows and thrives to benefit of current and future generations of British Columbians from all areas of the province and all walks of life.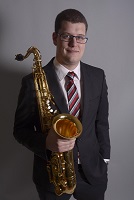 Brad Justason is a music teacher in School District No. 83 North Okanagan Shuswap. There he teaches music explorations, Band, and DrumLine to grades 6-12. Additionally, Brad works as a Canadian Armed Forces reservist with the Canadian Cadet Organizations, where he teaches music to youth across the province. Brad grew up with video games and still is a casual gamer today! He is very excited to have been involved in this project, and hope students and teachers enjoy participating!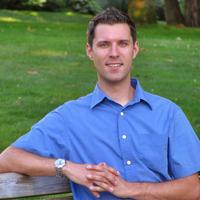 Zoltan Virag is currently an Adjunct Professor with the Education Department of Curriculum and Pedagogy at UBC, where he teaches sessional courses at the 300-400 level focusing on educational technology. He has been working at the West Vancouver school district since 2006 and is currently the music teacher at Irwin Park Elementary School where he is known as a pioneer in bringing digital literacy into the music classroom. Zoltan frequently speaks at local, provincial and national conferences, such as for the British Columbia Music Educators Association (2012, 2014), and the Canadian Music Educators Association (2015). Additionally, to his credit, Zoltan has delivered a TEDx Talk, Music Education: Collaborative Student-Driven Learning for TEDxWestVancouverEd in 2013. 

Outside of the professional realm, Zoltan is an avid classical and jazz flute player and is an iPad geek who loves to seek out new ways of interpreting and creating music. He has also composed choral, concert band and electronic music.
Bryony Paul is the Creative Technology Education Coordinator at DigiBC. Bryony has experience in project management from working as an environmental consultant in the U.K. Since moving to British Columbia in 2018, Bryony has worked as a learning facilitator at YMCA Elphinstone Summer Camp, Super Science Club (SSC) at Science World, and as a tutor at Sparks Academy. Bryony has worked at events such as Girls in STEAM and has taught classes with a technological focus like basic coding and robotics. Bryony is passionate about giving equal opportunities for youth to engage in Science, Technology, Engineering, Arts and Design, and Mathematics (STEAM).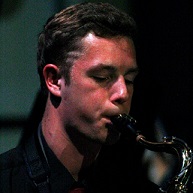 Colin Madill is currently completing his Bachelor of Education at the University of British Columbia. Previously, Colin attended Capilano University and received his Bachelor of Music in Jazz Studies. From a young age, he has been involved in music and is excited to be exploring the various avenues that music provides. Colin was honoured to be a part of the planning committee for the DigiMusic contest for the annual year of 2019. He feels that the inclusion of music and technology in the classroom is important in the ever-changing landscape of education. With the abundance of video game studios in Vancouver, Colin wants to spread the message to allow students to be creative in new ways.

DigiMusic 2019

Judging Panel

Career Pathway Videos
Adrian Talens
Freelance Composer
Vancouver, BC
Shannon Mason
Composer & Sound Designer
Vancouver, BC
Caitlin Yu
Head of Quality Assurance
Phoenix Labs
Burnaby, BC