British Columbia's future innovators and science leaders have been preparing projects since the early fall for school, community and district science fairs across the province. 2,000 finalists from these local competitions are now putting the final touches on their presentations for the Regional Science Fairs where they will compete for awards and the chance to attend the 58th Canada-Wide Science Fair (CWSF) in Fredericton, New Brunswick. In celebration of their achievements, the Province of British Columbia has declared March 2019 as 'Youth Science Month'.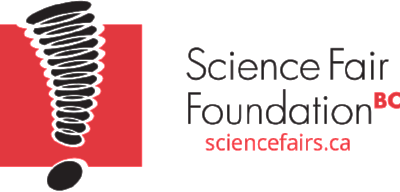 Support from the provincial government and corporate sponsors enables The Science Fair Foundation of BC and The Regional Science Fair Network – the largest volunteer science outreach network in British Columbia - to recognize young scientists and their project work, encouraging them to further develop their ideas and excel beyond their communities. Last year, 67 students from throughout B.C. and the Yukon presented their projects at the CWSF in Ottawa and brought home $187,000 in awards and scholarships, including two platinum awards, six gold medals, 11 silver medals, and 25 bronze medals. Learn More >>

BC students are also standing out on the international stage. In September, Nicolas Fedrigo earned a spot at the European Union Contest for Young Scientist held in Dublin, Ireland where his project was awarded first prize. In January, Mr. Fedrigo also received a gold medal at the 2019 Taiwan International Science Fair (TISF) competing alongside his teammate, Natasha Burgert, who earned bronze. This marks the fifth consecutive year that both B.C. students attending the TISF have earned top honours for their innovative projects.