Government Relations
For many in our industry, the fall season signals gearing up for release dates but here at DigiBC it's government relations time. With the BC Budget coming out each February, now is when we work with our government connections to ensure the importance of our sector is recognized. Executive Director, Brenda Bailey is spending a great deal of time in Victoria representing your interests. What are we hoping for in the Budget 2020?

We need to ensure the BC IDMTC remains in the budget. The recent cancellation of the IDMTC in Alberta points to the immediate cessation of growth that occurs when government no longer prioritizes the creative tech sector. Growth plans are on hold in our neighboring province and we are working hard to make sure our 17.5% remains or increases.




This year we are encouraging the government to consider expanding the credit to 25% to create a more even playing field with Ontario and Quebec. BC has additional benefits like world class talent, a vibrant ecosystem, and a highly desirable climate. Even so, our growth has been tempered by a moderate tax credit.



We hope to support studios who are expanding in areas outside of Vancouver and Victoria. Regional diversification is good for industry and good for the province. We are encouraging government to consider a 5% increase to studios who are expanding in these areas.

Recent research by ESAC indicates that our rate of including women in the video game industry is lagging behind other Canadian hubs. We are asking government to create a 5% diversity incentive bump up to the IDMTC available to studios hiring women and others who have historically experienced barriers.

Lastly, we are asking government to consider a 5% small/medium studio incentive for studios that have under 100 employees. These studios are particularly feeling the pinch with larger entities like Amazon drawing talent.
If you are a BC Interactive Digital Media studio and are not yet a member, please consider supporting our efforts by becoming a member now.
---
Representation @ Industry Events

Girls in Esports Camp [October 26]
Executive Director, Brenda Bailey participated in the first ever Girls in Games Esports Camp on October 26 that was put on by Adamas Esports and sponsored by Logitech. This was held at the EA Vancouver campus and she presented on the opportunities available in video games, animation and VFX to a room full of 50 keen girls.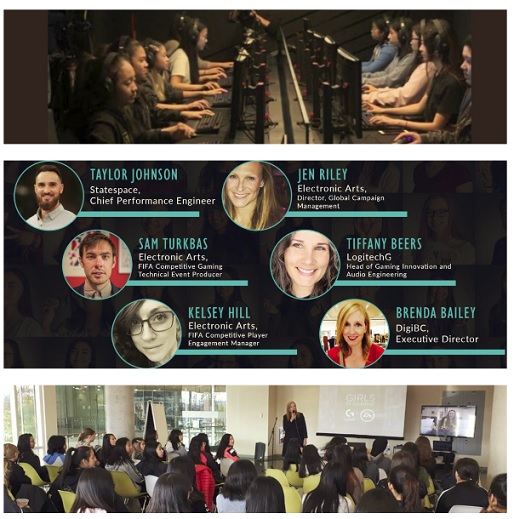 Reboot Develop Red 2019 Conference [October 30 to November 1]
Executive Director, Brenda Bailey attended Reboot Develop Red in Banff, AB. The conference is the first one in North America, moving the high-end boutique brand from one event per year in Dubrovnik to two. Approximately 500 game developers attended, mostly from Canada and California, with some Europeans. Additionally, the conference had an AR/VR track sponsored by Oculus, who also hosted the closing party.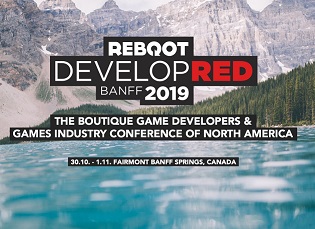 Girls STEAM Institute at NASA [November 8-10]
Executive Director, Brenda Bailey had the opportunity to present on the creative technology sector at the Girls in STEAM Institute at NASA's Ames Research Centre (San Jose, CA). The Institute is focused on exposing teen girls to opportunities in STEAM and guest lecturers included Kate Edwards (Executive Director, Global Game Jam), Ray Kurzweil (President/Founder, Kurzweil Enterprises), Dr. Carly Kocurek (Associate Professor, Illinois Institute of Technology), and Megan Gaiser (formerly of Microsoft and Her Interactive).