Canada Games Online Recap
Canada Games Online wrapped up last month and BC had a strong showing in both Market Pulse Training (33% of attendees) and B2B Connect (21% of participants). This high-value event was the result of the collaboration between provincial trade associations to support our industry, especially the smaller/newer/indie studios, during COVID-19. It was designed to assist them, as well as support the continued growth of the many successful studios in Canada. DigiBC continues to work for indie studios... even if they aren't a member (yet)!

DigiBC & WIA Report on Workplace Equity, Diversity & Inclusion
This EDI Report includes:

Key recommendations
Short and medium-term strategies
Practical tips to make a successful transition into building an inclusive workplace environment for both leaders and employees


Call for Sponsors: BC Game Developers Innovation Award
The BC Game Developers Innovation Award is for students participating in science fairs across the province with a project that demonstrates innovation in computer science, mathematics, engineering or astronomy. As part of DigiBC's ongoing commitment to promoting creative technology-related educational activities, we are asking for your support through sponsorship of the award, in conjunction with the Science Fair Foundation of BC.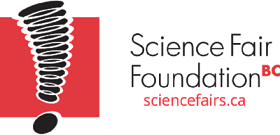 Animation & VFX Alliance News
The Diversity & Inclusion Committee is excited to invite you to the next panel in their D&I Panel Series on November 24. We will continue discussions on equality, diversity and inclusion in the industry. If you would like to participate as a panelist, please sign up via this form before November 4.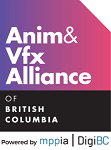 New Membership Discounts
We've secured new discounts with SPUD (grocery delivery), Fresh Prep (meal kit delivery), TELUS (exclusive rates) and Navas Lab Apparel (premium quality clothing). These perks are available to all employees at our active DigiBC and Anim&VFX member companies. Not sure if you are a current member? Interested in signing up for a membership? Contact team@digibc.org for further assistance.