Atomic Cartoons was founded in 1999 by former Studio B Production colleagues, Trevor Bentley, Olaf Miller and Rob Davies, along with Mauro Casalese. One day, Davies received a call from Sunwoo Entertainment to help produce Milo's Bug Quest. He brought Bentley, Miller, and Casalese into the fray and the four friends soon decided to venture out on their own and create Atomic Cartoons. A lot has changed over the years but three of the four founders are still with the company, and things really ramped up in 2011 when Jennifer Twiner McCarron was brought on as Head of Development. In 2014, Atomic Cartoons was acquired by Thunderbird Entertainment Group and shortly after Jenn was named President and CEO (2016), and then CEO for Thunderbird (2018). There's been a number of new and exciting things happening at the studio since then, so we recently caught up with Atomic's HR Manager, Colin Beadle, to find out the details.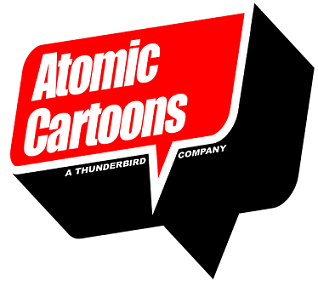 What projects are you currently working on?
We are currently working on additional episodes of our own IP series The Last Kids on Earth for Netflix. We also produced the recently premiered 101 Dalmatian Street and Donald Duck and the Three Caballeros for the new Disney+ streaming platform, as well as Hello Ninja for Netflix which is based on the popular kid's book by N.D. Wilson. In addition, our animated film, Curious George: Royal Monkey, recently premiered on NBCUniversal and Hulu. It's always fun to bring a classic like Curious George back for new generations to enjoy!
In development, we have Princesses Wear Pants, an animated series based on Savannah Guthrie's New York Times Bestselling book series of the same name. It is being produced in collaboration with Drew Barrymore's production company, Flower Films. Centered around the wide-ranging adventures of the courageous and thoughtful Princess Penelope Pineapple and her friends, the series encourages children to be brave, ambitious, and unafraid to make a difference in the world.
We are also developing an animated series based on the tokidoki's Mermicornos line. Based on an original concept by tokidoki's founder Simone Legno, the comedy-adventure series will follow a team of Mermicornos as they set out to stop an evil force determined to take over their world. Much like tokidoki itself, the animated series will be centered on exploration, discovery and self-belief. It will be up to these fearless Mermicornos to overcome the odds and their differences to bring peace across all of the sea.
How many shows has Atomic produced? Which of these are you most proud of?
Atomic has produced approximately 50 series and films over the years, and we are proud of every single one. Recent favourites include The Last Kids on Earth and 101 Dalmatian Street. Our series Beat Bugs won two Daytime Emmy Awards, so naturally we are extremely proud of that too.
Another recent series we are very proud of is Molly of Denali, which has been recognized in the United States as the first nationally distributed kids show to feature an Indigenous lead character. As a company seeking to make a positive difference in the world, we are thrilled with how global audiences are embracing Molly, and how it encourages kids of all ages to recognize just how much we have in common, despite different cultures, religions or places we live. Between 2004 and 2008, we produced a series called Atomic Betty. Many credit that production as our studio's fully original creation, and it definitely served as our mascot for a few years. And, of course, we would be remiss to not mention our studio's very first series Milo's Bug Quest. The first will always hold a special place in our heart.
How would you describe your company culture and what sets your studio apart from others?
Atomic's team is made up of industry veterans and emerging talent at all levels. We take making cartoons very seriously, and we believe it's important to challenge ourselves and push the boundaries. However, that doesn't mean we are pushy in the traditional sense. We are an artist-driven company that understands that mistakes can happen despite the best of efforts. By creating a company where our employees do not work under fear of failure, we cultivate a collaborative team where people are able to be their most creative. We also offer 'Bagel Tuesdays' and all the gourmet coffee you can drink.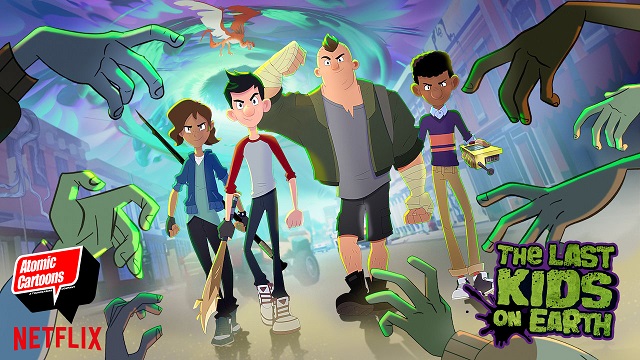 Has Atomic won any awards or received any accolades?
At the 2019 Daytime Emmy Awards, our series Beat Bugs won for Outstanding Sound Mixing in a Preschool Animated Program. We also won a Daytime Emmy for this series in 2017, alongside an AACTA Award for Best Children's Television Series. In 2016, Beat Bugs won an AWGIE Award in animation.

Are there any other interesting facts about Atomic we may not know about?
Our company is growing really quickly. We currently employ 600 in Vancouver and we opened a second studio in Ottawa in December 2018. By June 2020, we expect that Atomic will employ more than 750 people between both facilities. It's exciting to be part of a company that is growing so quickly but always remaining true to its artist-driven culture.
We are currently developing a merchandise line based on our owned-IP for the Last Kids on Earth with Jakks Pacific and Cyber Group Studios, which is scheduled to launch in 2020. The line will include action figures, games, plus toys and much more. We are also working on a Last Kids video game with Outright Games, scheduled for a 2021 release. It's pretty exciting that we will soon see kids of all ages playing with action figures inspired by our work, not to mention gamers gaming with our characters. And yes, we will be playing with both at work from time to time!
On Princesses Wear Pants, we actually landed the deal to collaborate with Savannah Guthrie and Drew Barrymore over DreamWorks, so that's also pretty cool. While the series is still in development, we are very excited to bring the adventures of Princess Penelope Pineapple to girls and boys around the world.
We also proudly support students' interest in animation and encourage all those interested to join the industry. In November, we announced a new $30,000 grant to increase access to the 2D and 3D animation programs at Capilano University in North Vancouver. Starting this fall, the annual 'Atomic Cartoons Entrance Scholarship' will award two incoming high schoolers with $5,000 apiece to help cover costs related to their respective programs at CapU.
Are you currently hiring? If so, what are the open positions?
We are currently hiring for many positions in both Vancouver and Ottawa. These include multiple roles in animation and design, plus other positions such CG modeling and software development. Our Los Angeles Office is also looking to fill a senior desktop support position. To stay up to date on what roles we are looking to fill, please visit: http://atomiccartoons.com/careers/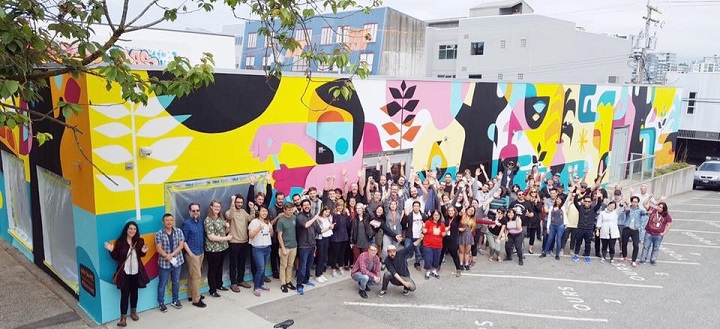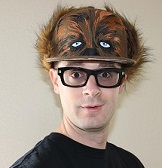 Colin Beadle, HR Manager, Atomic Cartoons
Colin Beadle has been with Atomic for the past four years and working in HR for the past two years. In 1999 he started as a CG animator and then moved into television/game production. His love of animation and games has given him the opportunity to work at studios such as Disney Interactive, Titmouse Inc, and Lucasfilm Animation.