DigiBC recognizes that our members are having an array of business challenges during this crisis, ranging from a few issues to very significant business threats. As your trade association, we are working to ensure our industry, as diverse as it is, comes out of this in the most positive way possible. Our weekly updates will have pertinent information on government policies, industry responses, and tips on getting through this challenging time. Please feel free to contact us if there is something you think should be included or if there's an issue that your business would like help with. We are here for you! Please note, the info from each of our weekly updates gets consolidated into our COVID-19 Member Resources.
---
Week of May 29, 2020

Government Announcements / Policies / Funding
Free Online Coding Workshops for Kids in BC - May 24
From creating online games to building websites, students in the province now have access to free online coding workshops through the Ministry of Education's website, Keep Learning BC.

Government Announces 'Find Financial Help During COVID-19' Tool - May 22
The online tool provides individuals with information on federal, provincial and territorial benefits programs available to them, including the Canada Emergency Student Benefit (CESB), the Canada Emergency Response Benefit (CERB), and the Canada Child Benefit top-up, as well as mortgage and student loan deferrals.

Hotline for Small Businesses Needing Financial Planning Advice - May 25
The Government of Canada will support the launch of a four-week hotline service called the Business Resilience Service. This will help entrepreneurs and small business owners in need of financial planning advice, particularly those who may not have access to an accountant. The service will also be open to not-for-profit organizations and charities.
Industry-Related News
The First Nations Technology Council works to ensure Indigenous peoples are fully participating in the tech sector, and they see the potential of BC's fastest growing industry playing an integral role in advancing economic reconciliation. The FNTC has put together two programs, Foundations and Futures, to help create opportunities for Indigenous people to thrive in the emerging digital economy and the growing Indigenous innovation ecosystem.
DigiBC has arranged for our network to receive a 20% discount off the current pricing for the Venture Summit Virtual | Connect. The conference is dedicated to showcasing VCs, corporate VCs and angel investors committed to funding venture backed, emerging and early-stage companies. Click here for more info.
Signal Boosting / #GiveBack / How Can I Help?

#DifferentTogether Campaign: Pledge to Fight Racism in BC
DigiBC joins The Honourable Janet Austin, Lieutenant Governor of BC, the Business Council of BC and many others in pledging to uphold the Canadian values of diversity and inclusion, and to oppose racism and hate in all of its forms. We've read about some of the recent attacks in BC. Let's fight COVID-19, not each other. Please join us in supporting the #DifferentTogether campaign.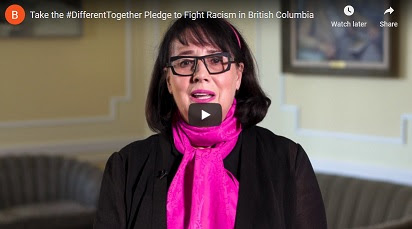 Upcoming Virtual Events of Interest
June 1-3: VR/AR Global Summit Online Conference
June 23: NGPX: New Game + Expo
August 4-6: Venture Summit Virtual Global | Connect
August 4-6: Game Developers Conference Summer - Online
August 25-29: Gamescom Online

CanExport SMEs ***Now Adapted for Virtual Conferences***
Apply online for up to $75,000 in CanExport SMEs funding to cover up to 75% of your international market development activities. Canadian small and medium-sized enterprises (SMEs) may choose up to (5) export markets to target, where your company has no or minimal business.
Companies Currently Hiring