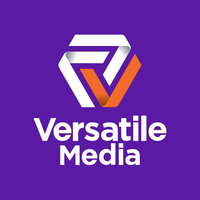 Car chase sequences are usually complex to previz in a traditional linear workflow. Versatile Media Ltd. wanted to create a piece that showcases how efficient and creative their virtual production tools are to use and the creative freedom it provides directors. Wasteland is an internal project that was created to showcase their virtual camera and live editing capabilities together with Unreal Engine 5. It is a one and a half minute animated short, directed in-house by their virtual production supervisor, Raphael Gaudin. Together with their creative team, they produced a piece that was motivated by their tech's capabilities at their Vancouver location. Raphael was inspired by a new era of cinematic action sequences, where high energy car chase sequences are a staple across film and television storytelling.

"This sequence looks incredibly polished coming straight out of UE5 and we achieved amazing, dynamic lensing and camera work and final edit in only 2 days utilizing our own VP workflow." - Raphael Gaudin, Virtual Production Supervisor

The short opens on a vast and dusty desert where an off-road truck meets a family station wagon in a post-apocalyptic world. A chase ensues. Versatile wanted an aggressive action-packed car chase with intense, intimate and cinematic camera angles focused on the pursuit between the vehicles. During filming and editing they found that the tech enabled their key creatives to remove constraints from a traditional animatic workflow. The director had limitless editorial options with experimental camera shots being created in real-time allowing the sequence to naturally come together. The tech promoted creative exploration as the scenes organically evolved and at a fraction of the time. He spent one day on stage shooting all scenes and one day exploring editorial and completing final edit. Wasteland is made up of 41 shots with diverse camera setups including drone, onboard vehicles, aerial and handheld shots. The 1 min, 30 second story, from concept to final edit including sound design and colour grading, took less than three weeks to complete from initial concept to final pixel. The team included 6 VAD artists, on-set included 3 key creatives (editor, director, cinematographer) and 3 UE TDs.

"Nothing was hand animated for this project. The cars were set up with the UE5's CHAOS Vehicles system and the cameras were recorded using our own VCAM solution. The cars were animated in real-time using game controllers live on-set and during takes. Actually 3 cars were used to achieve this; two are visible in the sequence and a third car was set up to hold the VCAM that was used across most shots." - Raphael Gaudin, VP Supervisor

Versatile used Unreal Engine 5, Autodesk Maya for asset creation, DaVinci Resolve for colour grading and editing and UE5 for everything else, which includes environment layout, rigging, stage operations and rendering. The project was rendered on a single NVIDIA A5000 GPU, peaking at 23gb of VRAM. Wasteland relied heavily on non-verbal storytelling and that included sound-FX. Because of the nature of the direction and pace, engine sounds were key to the success of the sequence. They invested some time into building engine sounds straight into UE5 so they could record both sound and picture together which helped in the editorial decisions. The sound details, for example, faster cars equating to revved up engines and vice versa was also included thus making the editing more immersive. Although ultimately not used in post, the sound effects turned out to be a very useful reference for SFX, which was mixed afterwards for final. On its own, this is a fully realized project. However, Versatile can take this high-end previz as a prototype, test or pitch for quickly realizing a final vision and by using their tech, they are bridging the gap from previz to final pixel and LED content. This means productions have full data inheritance from the digital assets already in Versatile's workflow.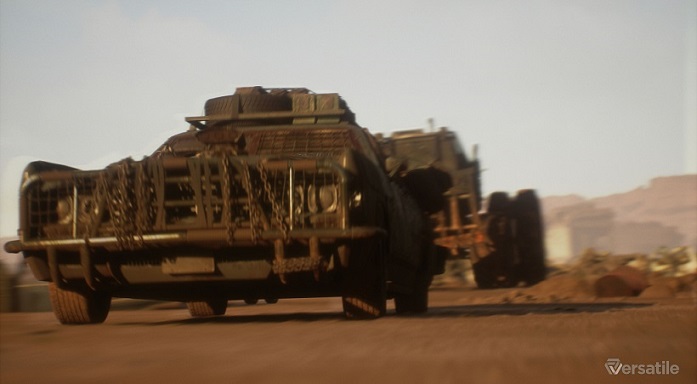 =========================
Press Contact:
Roula Lainas
Marketing & Business Development
roula@versatile.media
https://en.versatile.media/
---