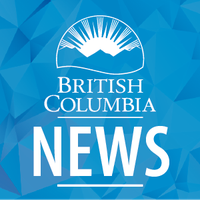 Students from kindergarten to Grade 12 in B.C. will have more access to programs that develop skills needed to succeed in technology and other in-demand careers.
"We're providing B.C. students with access to opportunities that will help them succeed after they graduate," said Rachna Singh, Minister of Education and Child Care. "These exciting partnerships are just one of the many ways we support students with the tools needed to learn, grow and thrive in our rapidly changing, digital-first world."
The Province is partnering with several organizations to develop and implement programs that equip students with skills for emerging sectors such as digital marketing and technology. This is part of the StrongerBC: Future Ready Action Plan which is working to remove barriers and create more career-building opportunities for B.C. K-12 students.
"Our government is focused on creating opportunities for young people to pursue exciting careers in their chosen fields," said Selina Robinson, Minister of Post-Secondary Education and Future Skills. "As part of our StrongerBC: Future Ready Action Plan, we're boosting the opportunities available to students while they are still in high school, so more young people can gain skills and experience in some of the emerging and in-demand sectors such as technology."
To provide students throughout B.C. with opportunities to learn about a variety of career paths, the Province has partnered with these three organizations:
DigiBC has received $250,000 to expand their interactive Play to Learn program, where students learn about foundational STEM (science, technology, engineering and mathematics) skills. This program is offered to vulnerable students in grades 6 to 8.

NPower Canada offers grade 11 and 12 students in-depth exposure to digital career pathways. B.C. government's $150,000 for this initiative will be matched by the Future Skills Centre, an organization dedicated to helping Canadians gain skills for a changing labour market. Students and families can expect this to be offered in classrooms throughout B.C. during the 2023-24 school year.

Jelly Academy will support high school students interested in digital marketing by offering the Digital Marketing: Workforce Training Certificates 12 course. The course is open to students throughout B.C. via the Key Learning Centre – one of the new Provincial Online Learning Schools.
These partnerships support the StrongerBC: Future Ready Action Plan by preparing K-12 students in B.C. with access and opportunities to develop in-demand skills that suit their interests and prepare them with skills needed for post-graduation.
Budget 2023 invested $480 million over three years to support the StrongerBC: Future Ready Action Plan work to break down barriers to post-secondary training so more people can get the training needed for in-demand careers and employers can access the talent they need.

Quotes:
Darian Kovacs, Founder, Jelly Academy –
"According to LinkedIn's 2023 Jobs in the Rise Report for Canada, growth marketing is the most in-demand role in the country. We are so thrilled to have the opportunity to bring this training to high school students across the province, helping them land jobs and meet the hiring demands for small and medium-sized businesses."

Julia Blackburn, CEO, NPower Canada –
"NPower Canada is excited to help inspire and inform students throughout B.C. about the vast and diverse opportunities available in the province's booming technology sector. This funding will enable us to host engaging career exploration sessions and demonstrate alternative paths towards meaningful and rewarding digital careers to barriered students. We are excited to collaborate with the B.C. Ministry of Education and Child Care and the Future Skills Centre to inspire the future generation of tech."

Loc Dao, Executive Director, DigiBC –
"We're very pleased to receive the Province's support for Play to Learn to help children explore the possibilities of careers in STEM. We believe these are building blocks for skills that the next generation will be able to use in a rapidly changing world, whether it's making video games, programming a music algorithm or developing the next AI."

---

Learn More:
To read the StrongerBC: Future Ready Action Plan, visit: https://news.gov.bc.ca/files/Future- Ready-May2023.pdf
For more information about DigiBC, visit: https://www.digibc.org/cpages/home
For more information about Npower Canada, visit: https://npowercanada.ca/
For more information about Jelly Academy, visit: https://jellyacademy.ca/
---