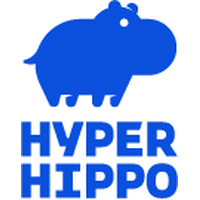 Kelowna, B.C. Canada (November 10, 2021): The makers of hit mobile games, AdVenture Capitalist, AdVenture Communist and AdVenture Ages, Hyper Hippo Entertainment, has been named a winner of Canada's Best Places to Work GamesIndustry.biz award 2021.
Hyper Hippo was chosen as a winner in the category of mid-sized companies (50-200 employees). The Best Places to Work recognition is all about making the games industry a better place to work. Hyper Hippo was also chosen as the winner of The Health and Wellbeing Award, for a company that goes above and beyond in looking after the mental health of its staff.
"We are incredibly honoured to be recognized as one of Canada's Best Places to Work by GamesIndustry.biz, and accept the Health and Wellbeing Award on behalf of our organization," says Jennifer Kilback, Chief Business Officer at Hyper Hippo. "This award means a lot to us, as we are so grateful to be able to take care of our Hippos both personally and professionally."
GamesIndustry.biz's Best Place to Work list is highly competitive. The bulk of the awards are based on an employee survey. GamesIndustry.biz sent over 50 statements to staff for them to agree or disagree with. The survey covered numerous topics including working environment, work/life balance, management, diversity and more, which made up 75% of the final score.
The remaining 25% of the score was awarded by the judges based on a criteria of questions posed to the employer around pay, holiday, benefits, social activity, and more.
"The pressures and anxieties of a pandemic mixed with the stress of redefining ways of work, have impacted everyone's mental health in varying degrees.," says Megan Richardson, Director of People and Culture at Hyper Hippo. "We committed ourselves very early on to make sure we were actively addressing these, not passively, and always evolving our approach to make sure employee wellbeing was of paramount importance."
In addition to benefits that cover counselling, Hyper Hippo also offers remote working opportunities, personal, and family care leaves, ergonomics training, and yoga sessions to encourage team members to look after their wellbeing.

Hyper Hippo is actively hiring across Canada, please visit https://hyperhippo.com/careers/ or connect on LinkedIn.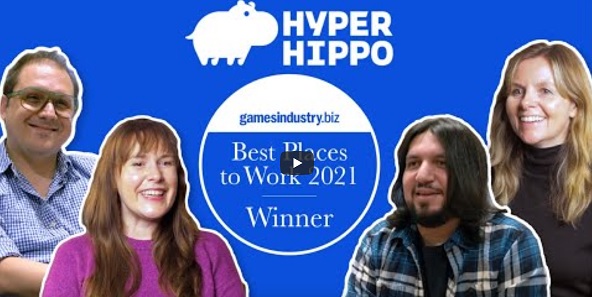 [Click image above to watch the team's reaction to the award]
---

About Hyper Hippo Entertainment:
Hyper Hippo is the award-winning entertainment studio behind the smash-hit idle games AdVenture Capitalist, AdVenture Communist, and AdVenture Ages. We bring together an exceptionally creative team relentlessly focused on creating snackable entertainment that brings moments of joy to the fans we serve. Founded in 2012 by Lance Priebe, creator of the virtual world Club Penguin, Hyper Hippo is a Canadian company with staff across North America. For more info, please visit http://www.hyperhippo.com.

Media Contact
Jennifer Kilback
jennifer.kilback@hyperhippo.com
---